Check out this super easy pumpkin fall garland fall craft. This is such an easy craft to do in just a few minutes plus it is budget-friendly too. You can make it as short or as long as you need.
DIY Pumpkin Fall Garland Fall Craft
I think fall and spring are two of the best times to do a little crafting. If you are looking for a cute and super easy fall craft, then this is for you.
I am going to show you step by step how to make this pompom pumpkin garland. This is one even older kids can help with. I say older because there will be the use of a hot glue gun and a needle.
I made this garland using larger orange pompoms and a smaller green tinsel one. You can change the colors if you want to. You can also adjust the sizes of the pompoms you use.
If you want to get really creative you can do a few different sizes and or colors on the same string to change it up.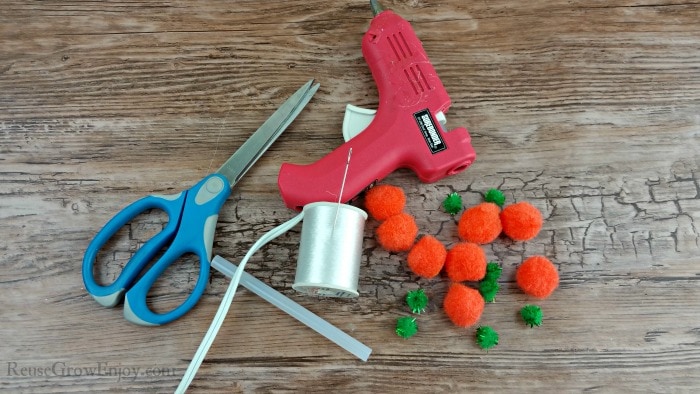 Supplies:
8 50mm Orange Pompoms (more if making a larger/longer garland)
8 10mm Green Glitter/Tinsel Pompoms (more if making a larger/longer garland)
Sewing Needle
Scissors
Hot Glue Gun With Glue Stick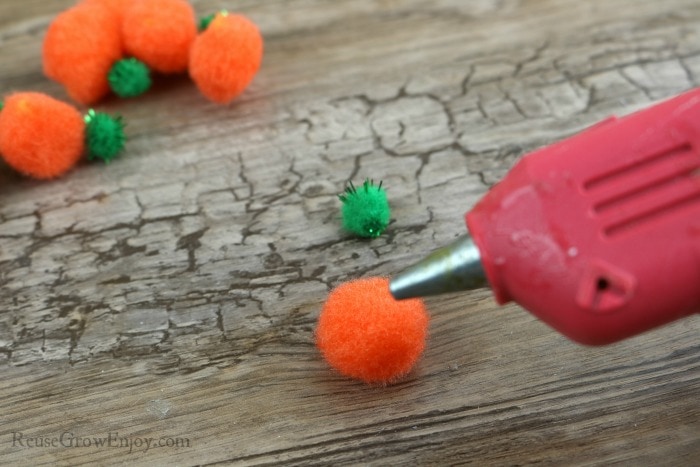 Directions:
Using the hot glue gun add a small dot of glue to the top of the orange pompom. Then firmly press the small green pompom on top of the glue.
I used the glue gun on the lower heat setting as I did not want to burn my fingers when pushing down on the green pompom.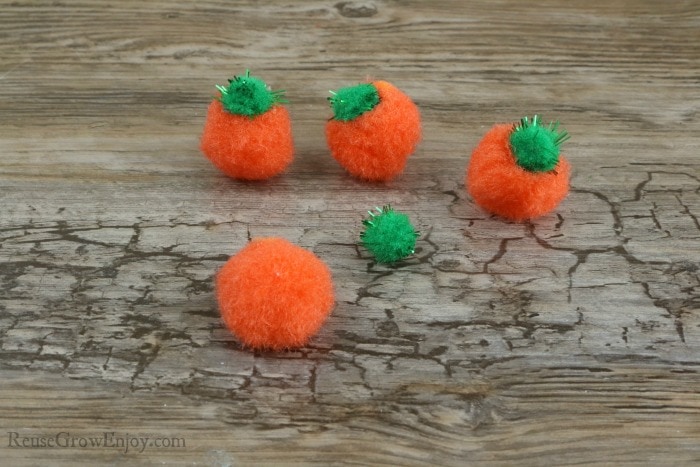 Do as many as you will need. That number will depend on how long you want your garland to be and how far apart you want the pumpkins to be.
For this one, I made eight pumpkins to make a garland that is about a foot and a half long. Feel free to adjust it to what you want.

Thread the needle with the thread making sure to pull a long piece through the needle. Leave the other end attached to the spool. Then run the needle through the base of each of the green pompoms.
You could do this with any color thread but I choose to use the clear so it would not show up when you hand to display.
After you have all of the pumpkins on the thread space them out how you want them. Pull the needle off and tie a loop at both ends of the thread to hang it by.
You can either just loop the ends over something like a corner of a picture frame or use a few push pins to hang it on the wall.
Looking for some other fall craft ideas? Here are a few to check out.