Looking for a fun fall craft to do? Check out this DIY coffee filter pumpkin craft. Chances are, you already have everything on hand that is needed to make this craft project.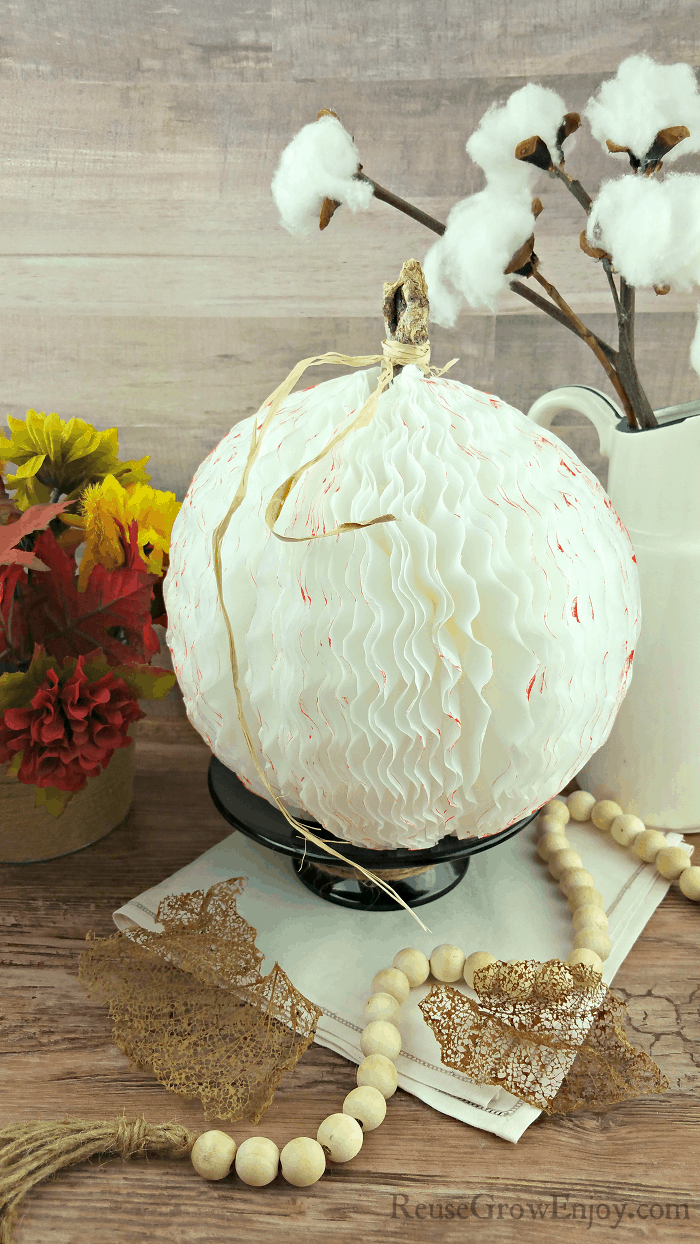 Fall Craft – DIY Coffee Filter Pumpkin Craft
If you find yourself indoors as the weather is getting cooler and looking for a new craft project to do, this is for sure one worth trying. This coffee filter pumpkin craft only takes about fifteen minutes or so to make.
Plus you can really change it up and make it your own. I just did a light orange marker coloring over the edges to bring a touch of color in. However, if you are wanting to have your pumpkin be a more true orange pumpkin color, you can make it that way too.
Simply mix a little food coloring in some water. So yellow and red drops with water to make orange. Then dip the coffee filters in the mix and let them absorb it. Then you will need to lay or hang them to dry before you start your project.
If you want to go a step between my coloring and full coloring, make the mix above in a spray bottle and give the filters a goos misting and allow to dry.
Supplies Needed:
Orange Marker
Stapler with Staples
60 Coffee Filters (used regular size but could also do in the small 4 cup filters)
Wood Stick (about 8 – 10 inches long)
Hot Glue Gun with 1 Glue Stick
1 Piece Of Raffia Ribbon (could also use some fresh broom straw from outside)
Glue Paste Stick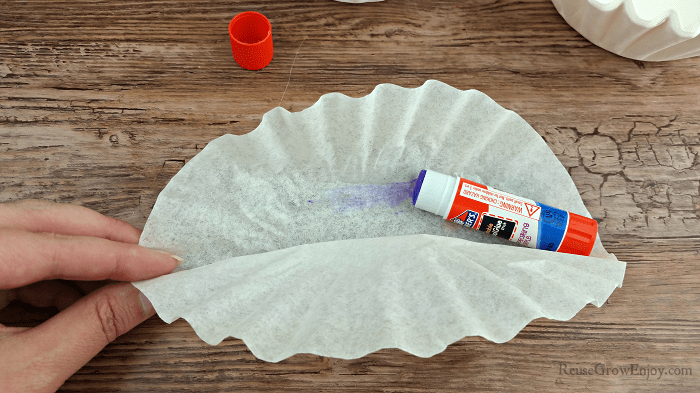 Coffee Filter Pumpkin Directions:
Start by folding all of the coffee filters in half so that lay flat. Using the glue paste stick glue them in the middle so that it stays folded.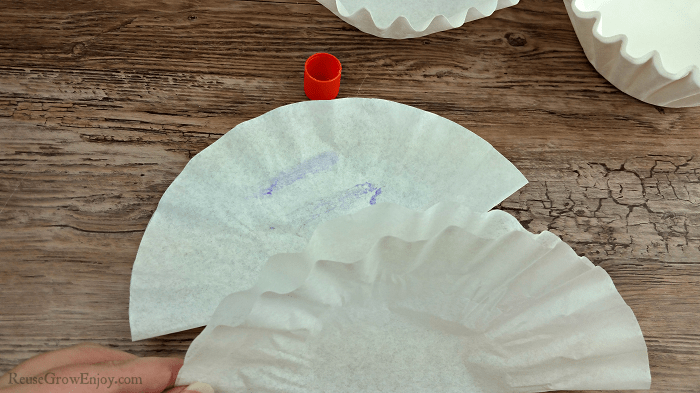 Then use the paste glue stick to glue each piece to each other. You want to glue them so that it makes a stack of 20.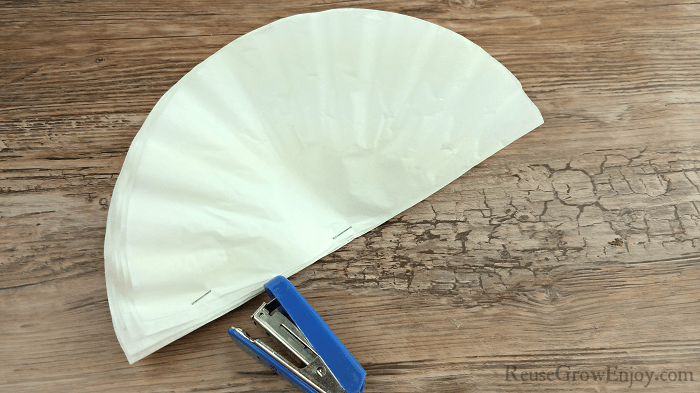 Using the stapler, staple each stack of 20 in three places along the folded edge. A little pony stapler works just fine.
Take the marker and run it over the front wavy side of the coffee filters. You can color as much as you would like to get the look you want. I went with just a lite marking over the edges as I wanted my pumpkin to be mostly white.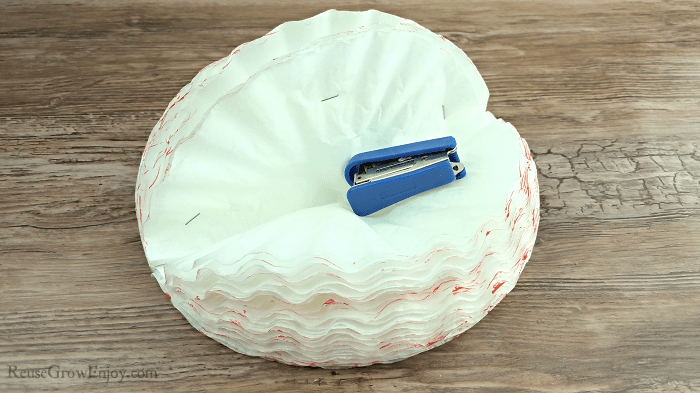 Next, carefully staple those three stacks to each other from the front wavy side. You will need to staple them in a few places in each of the joining sections to make sure it stays together nicely. It should now form a ball shape.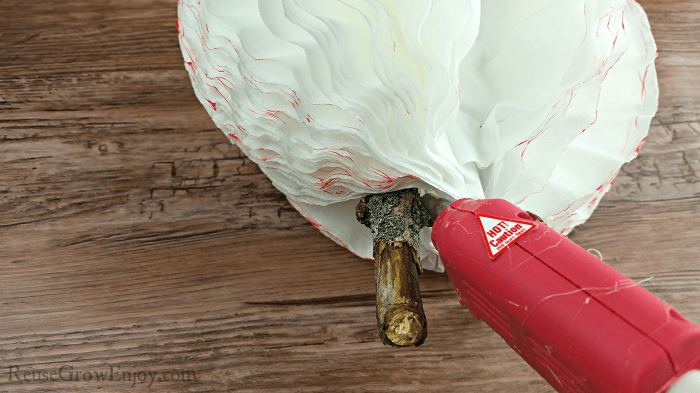 Carefully slide the stick down through the middle opening of the joined sections and hot glue it in place. You want to make sure you glue on all 3 ridges at the top and the bottom so that all three pieces are glued to the stick.
Then you just set it upright and wrap the ribbon around the stick a few times and then tie a knot in it to hold it in place.
You now have a cute new fall craft to display. Place your coffee filter pumpkin craft near some wood beads and some fall foliage to bring that nice farm style fall look indoors.
Looking for some other fall crafts to do? Here are a few to check out.