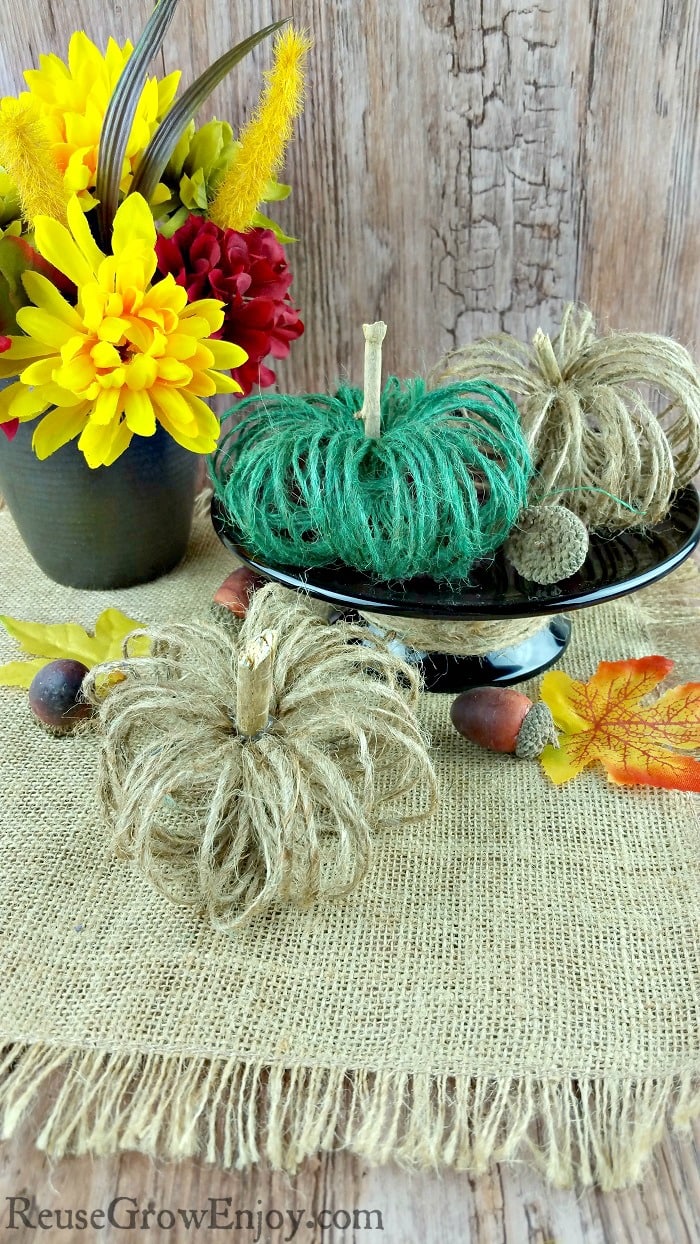 Farmhouse Decor Fall Twine Pumpkin Craft
If you like that Farmhouse decor look and are looking for ways to bring fall into the home, I have just the craft for you. I am going to show you how to make these super cute farmhouse decor fall twine pumpkins.
I made them using a natural color twine and a green twine. However, feel free to use whatever color you want. Or you could do them all the same color if you wanted to.
These are an adorable low price way to add a little fall country to your home! Ready to get started?
Supplies Needed:
Scissors
Twine (more then one color if you want to do different colors)
TP Cardboard Tube
Small Sticks
Note: Your twine needs to be a little thick so it holds shape. Bakers twine or craft string will not work.
The first thing you want to do is start wrapping the twine around your cardboard tube. I cut a slit down my tube to make it a little easier to tie, but works whole too.
Keep wrapping until you are to the end of the tube. Be sure not to overlap it when you are wrapping it. You also want to try and keep it tight together.
After you are done wrapping, take a piece of twine and run it under the wrapper area. You will need to crush the tube slightly to get it under it. Then tie it tight so that now all those loops are gathered together.
You will need to make two of these for each pumpkin you want to make.
Take another piece of twine and run it through both of your gathered bunches. Then tie it tight. Snip off any long tails.
Carefully pull the two ends around so that they touch each other. You can use your fingers to spread out the twine some.
Put a small dot of hot glue in the top center of your twine pumpkins. Then place your stick on the glue. The stick only needs to be about an inch long or so.
You now have some super cute twine pumpkins!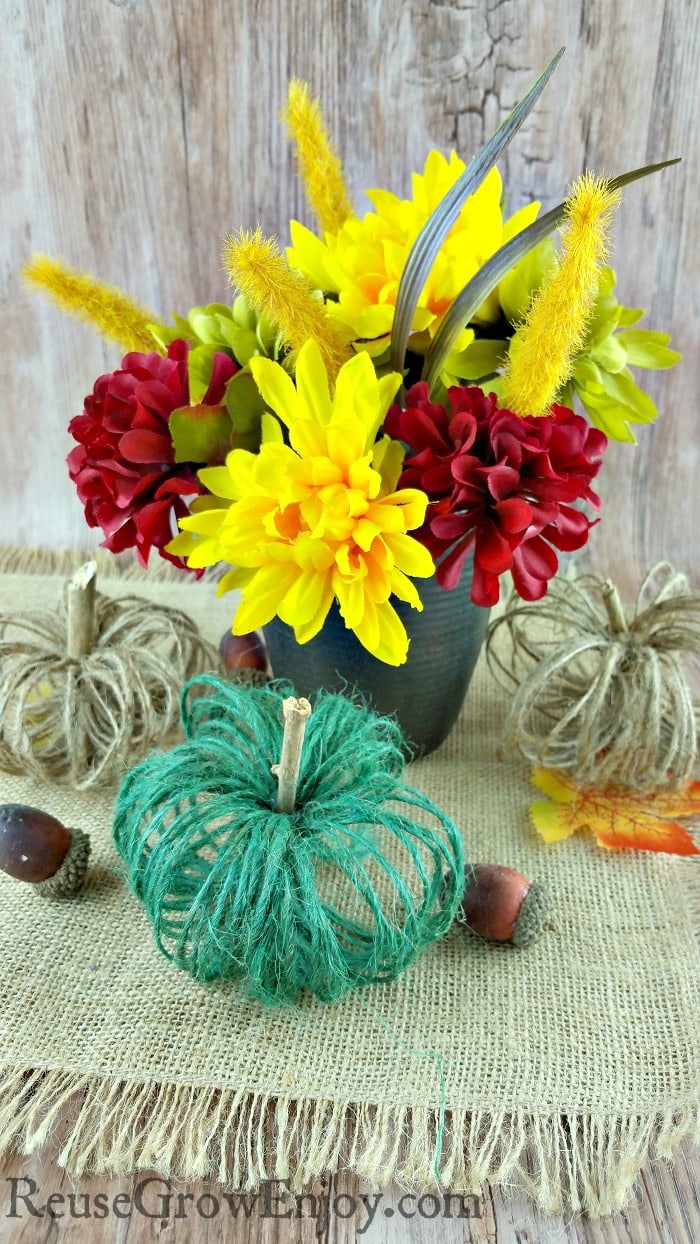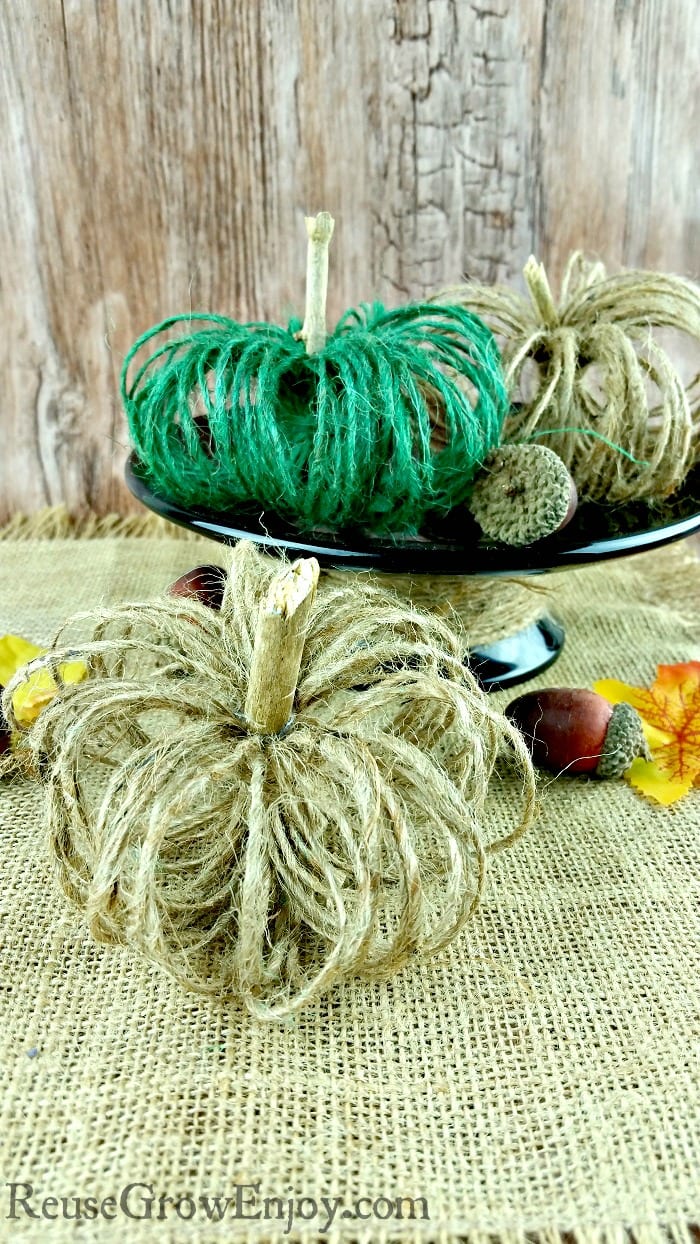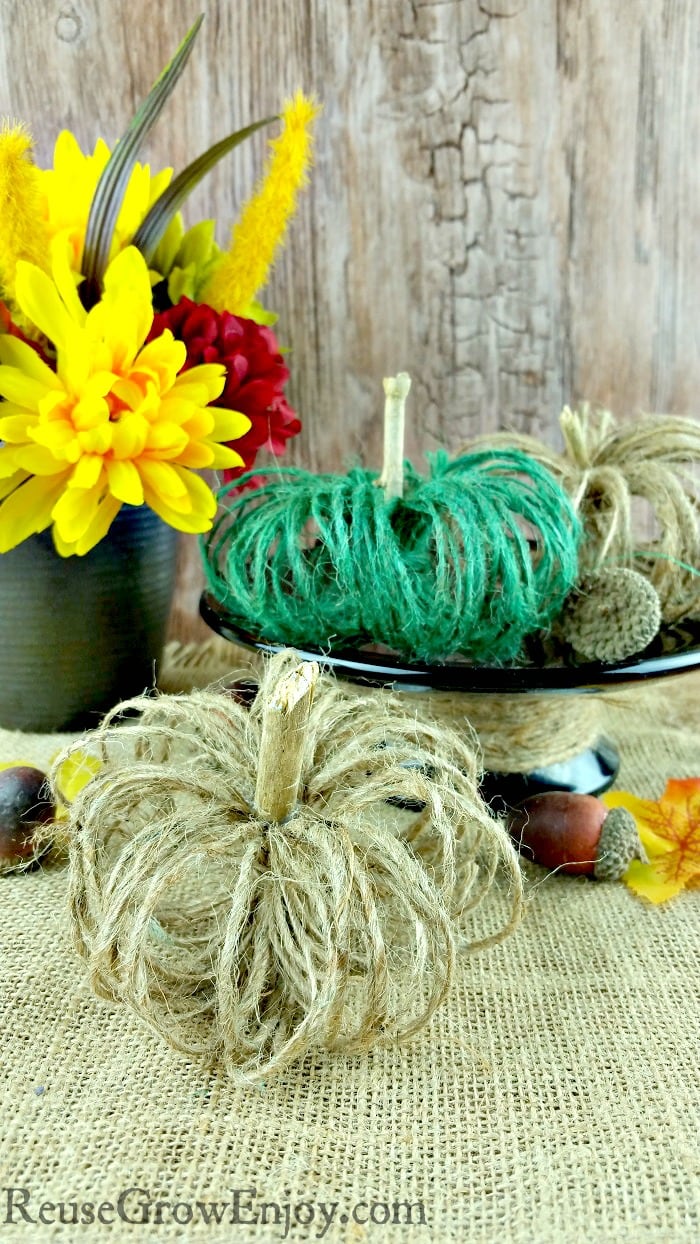 If you liked this Farmhouse Decor craft, here are a few other rustic crafts to check out.