Easy Country Tin Can Planter
If you like to have plants inside and like to reuse things, I have just the project for you. I will show you how to make this super easy country tin can planter.
I made mine using burlap ribbon and twine, but you can use just about anything you want. Such as scrap fabric, ribbon, rope, bows, paper, shelf paper and so on. Just use your imagination and think outside the box.
These adorable little planters are a nice way to bring some style and color to your home without spending a lot. And the best part is, it takes minutes to make. Yes, I said minutes! It is that easy!
Can Planter Supplies:
Scissors
Twine (I used green)
Hot Glue Gun
Empty Clean Tin Cans (size depends on what you want to plant)
Be sure you start with a clean dry can. You also want all of the label/sticker to be removed.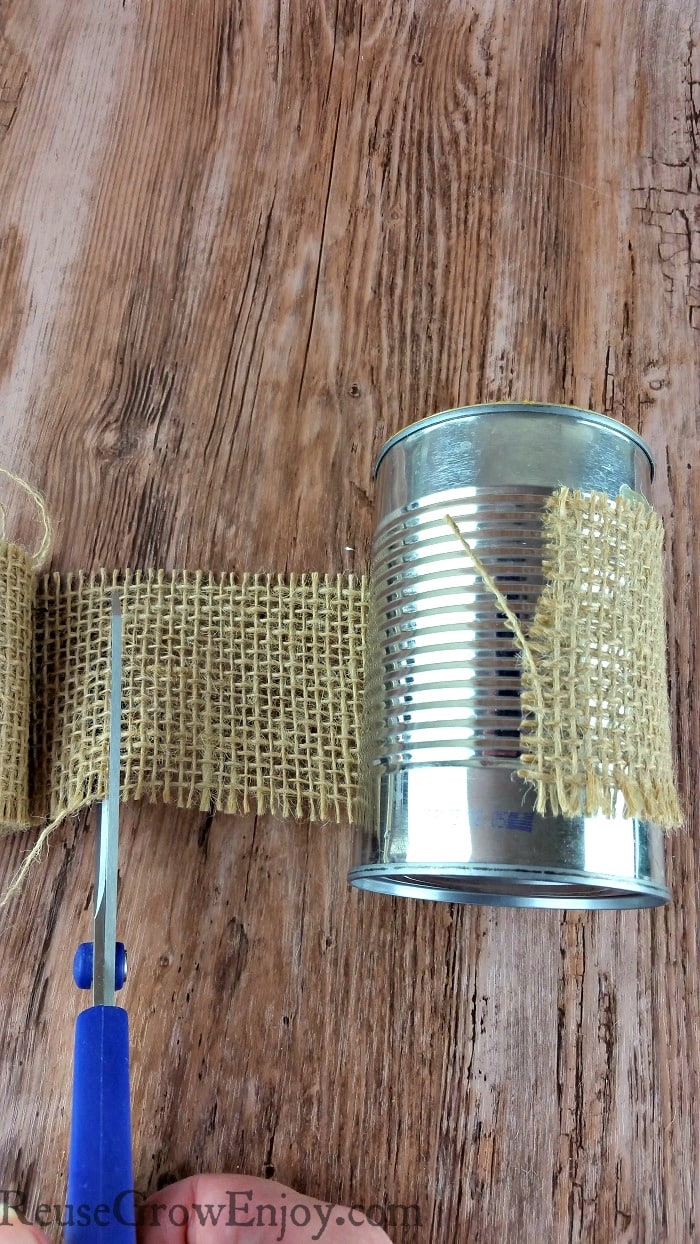 Wrap a piece of the burlap around the can just so that it slightly overlaps. Then cut it with your scissors.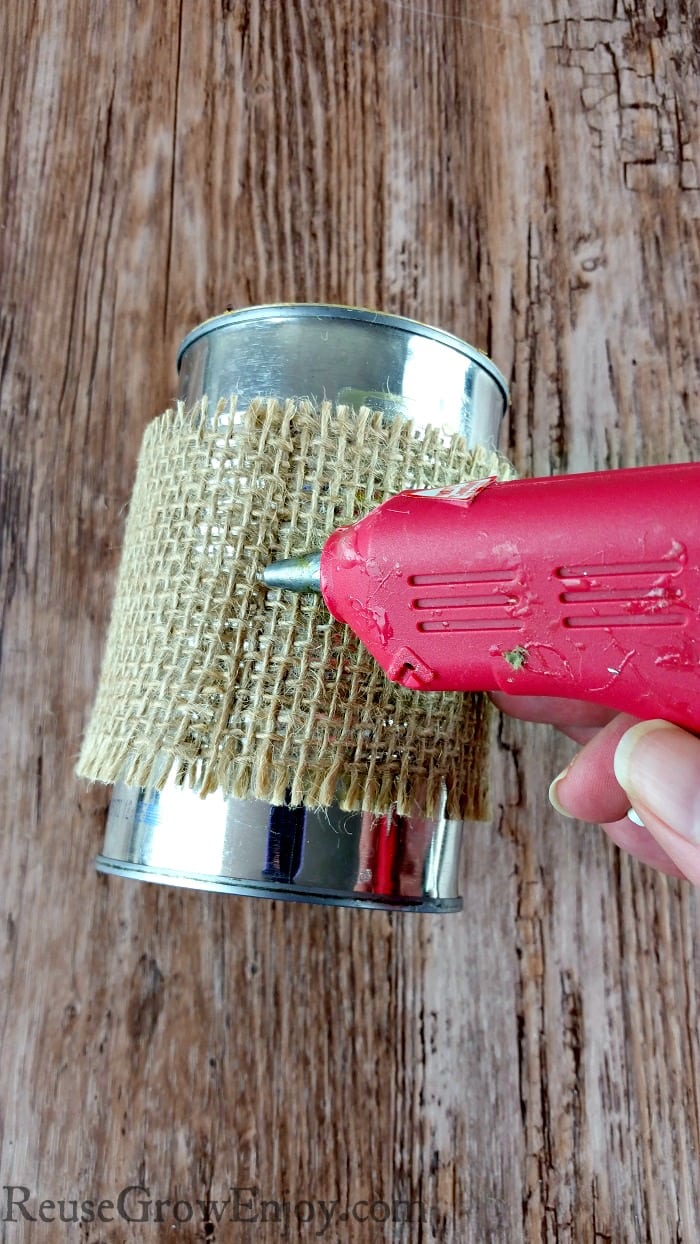 Now, using the hot glue gun, put a small amount of glue to hold the two ends of the burlap together. You could glue the whole thing to the can, but I did not find the need to do that. It worked pretty well with just a dot or two on the ends.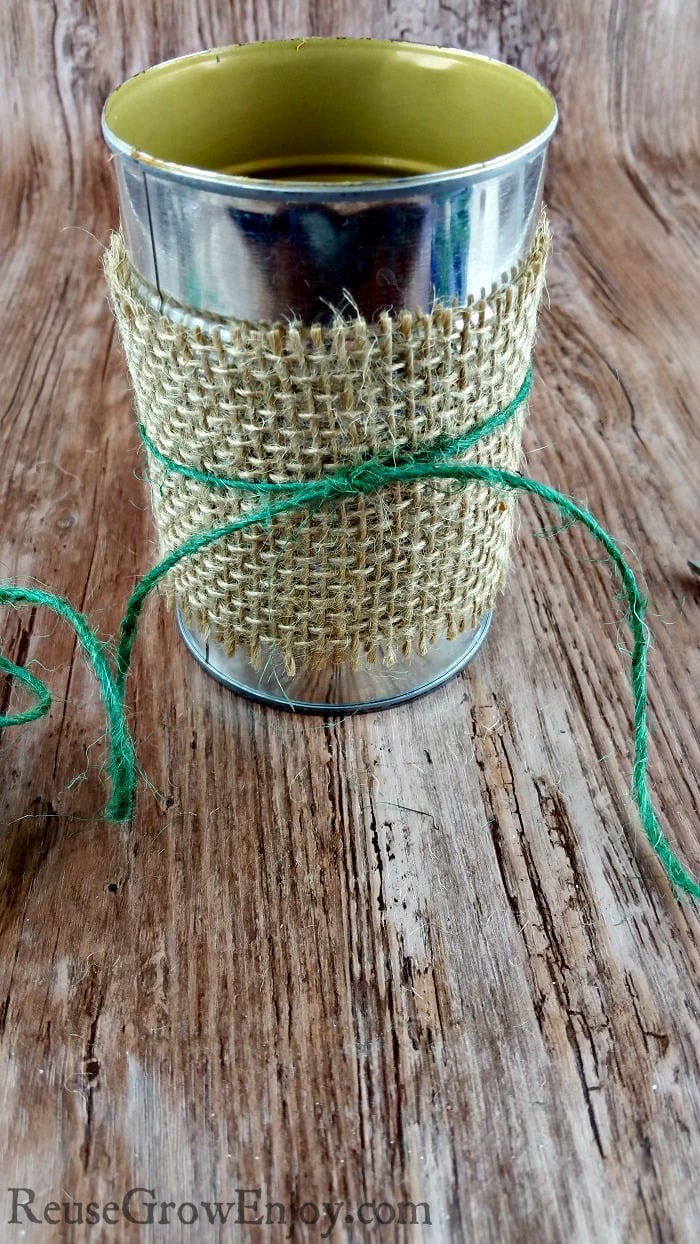 Wrap the twine around the center of the can and tie a not to hold it in place. Be sure to leave a long enough end so you can make a bow when done.
Then wrap the twine around four or five times. After you are finished wrapping it around, tie it off with the first piece you tied off. Make a small bow and snip the ends off.
Now simply plant your plant in the can and display it anywhere you wish. These also make super cute gift ideas if you need a housewarming gift for someone.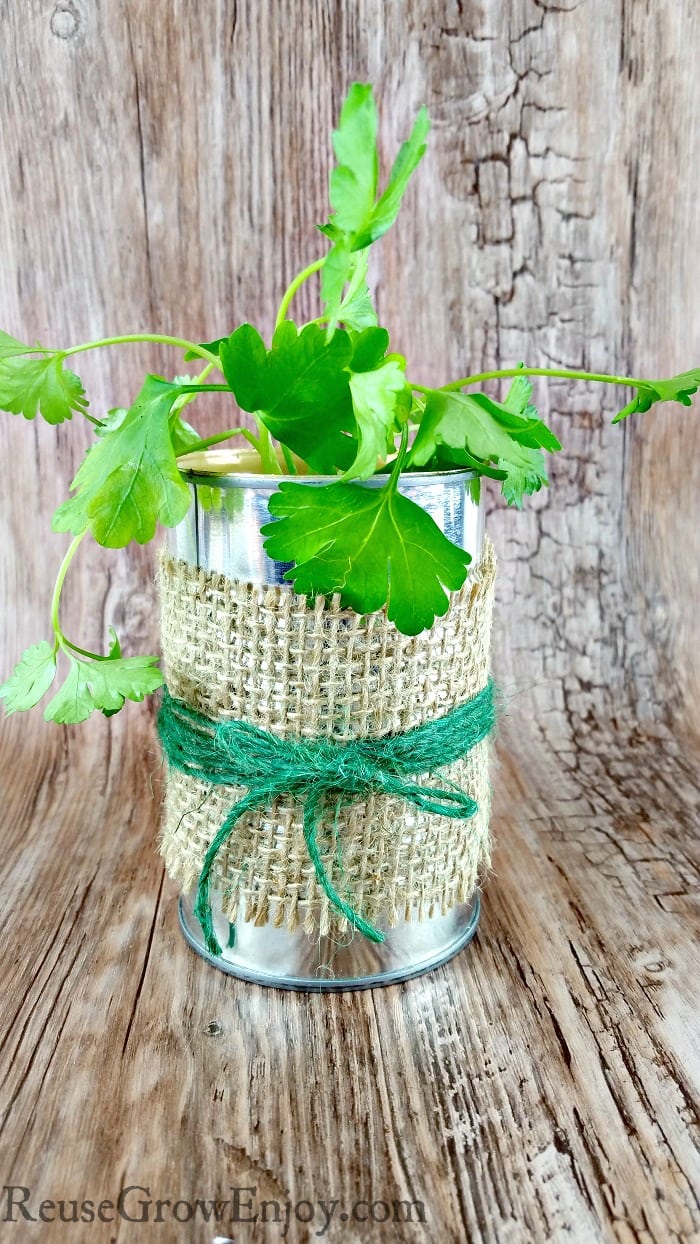 If you liked this, here are some other posts to check out.