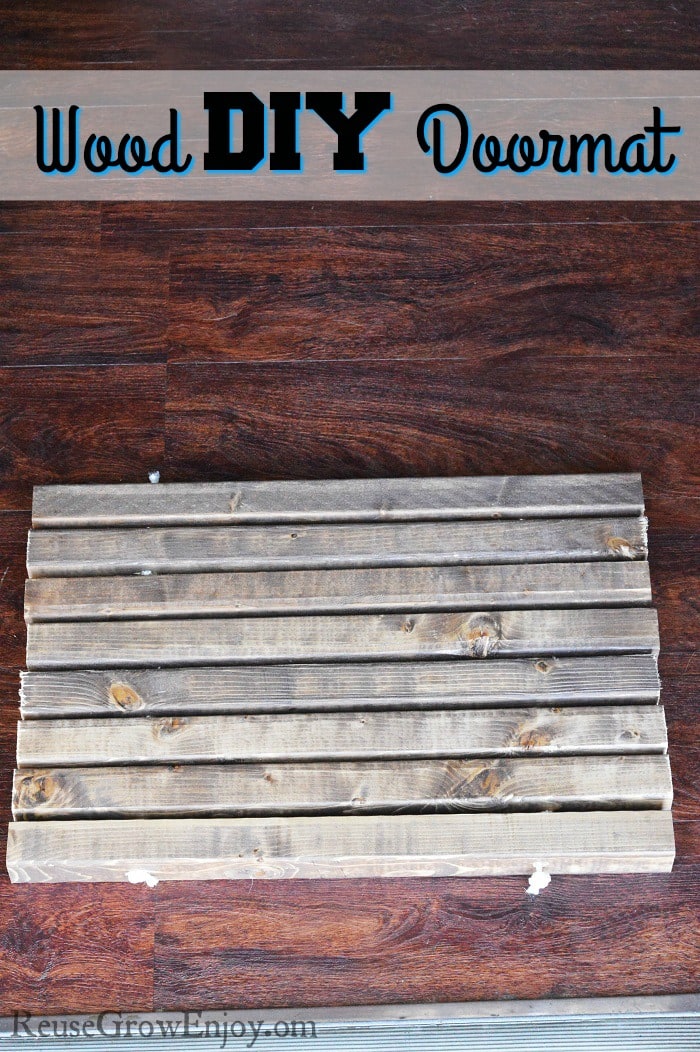 Wood DIY Doormat
Have you ever made your own doormat? If you are in need of a new mat, be sure to check out this wood DIY doormat. It is pretty easy and also pretty cheap.
One of the things I like best about making your own is that you can make it fit your own style. By choosing the color or even the type that you want to make.
This DIY doormat was made with using stain. However, you could also paint it if you wanted even more color options. If you do go with painting, it may wear off sooner than the stain. Just something to think abut before you choose.
DIY Doormat Supplies: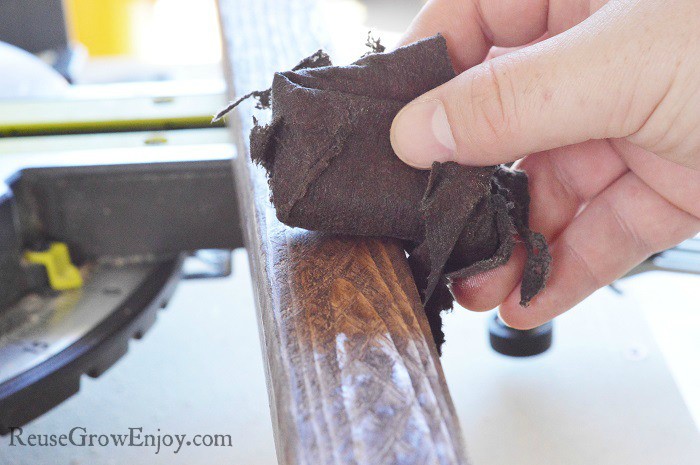 Directions:
The first thing you want to do is start staining your 2x2s. Do this by using a rag or by folding a shop towel, so that it is dippable and easy to hold. If you are worried about getting it stain on your hands, you can wear gloves.
To start to stain, dip the tip of the cloth into the can of stain. Then start rubbing the cloth on each piece of wood. Be sure to try and follow the grain of the wood.
After you have it covered completely, take another dry shop towel or rag and wipe the wood that you just stained down. Then allow it to dry for around 20-30 minutes.
After it is dry, you want to cut your 2x2s into (8) 20-inch pieces. You can use a handsaw or miter saw to do this.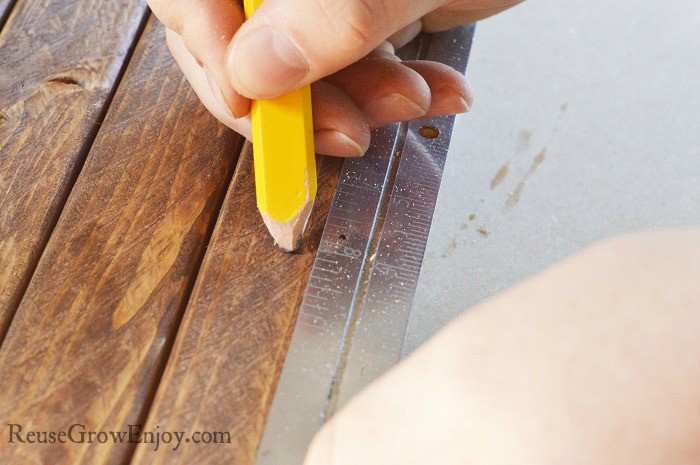 Now, on each end of the wood pieces, measure in 4 inches and make a mark with the pencil.
Then using the drill, put a hole at each end that you measured and marked.
Now start with one piece of wood and put the rope through the hole on one end and tie a square knot. Then, tie another square knot on the other side of the board so that there are two knots, one on top of the piece of wood and one under.
Then you want to put your next piece of wood on and tie a knot on the other side of that piece. Keep doing this until all the pieces of wood are on the rope. You will have a knot in between all of them.  Then cut off the extra part of the rope.
Next, do the same thing to the other side and you are done!
If you liked this DIY, here are a few others to check out.