If you could use some new napkin rings, you can make your own right at home! Not only is a budget-friendly idea, but they are also super easy. Plus you get to customize it to fit your style.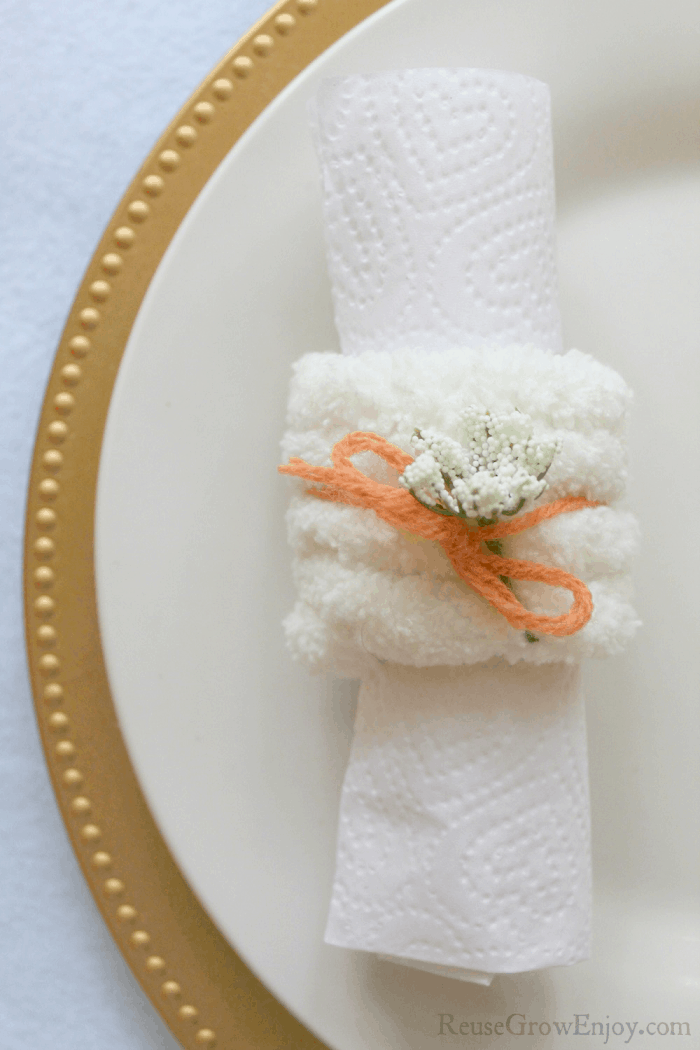 DIY Upcycled Country Napkin Rings
Sometimes you just want to add a little class to the dinner table. Or maybe you are having a small dinner party and want to dress it up. Either way, there is no need to bust your budget to have some new country napkin rings.
I am going to show you how to make these super simple upcycled country napkin rings. Some of the supplies you may already have around the house. If not, you can pick it up super cheap at a craft or dollar store.
We used a small piece of artificial baby's breath to add that little touch of a country look. A few other options you could use would be a small sunflower, leaf, artificial succulents or even something like a small butterfly. You really can just get creative and make it your own.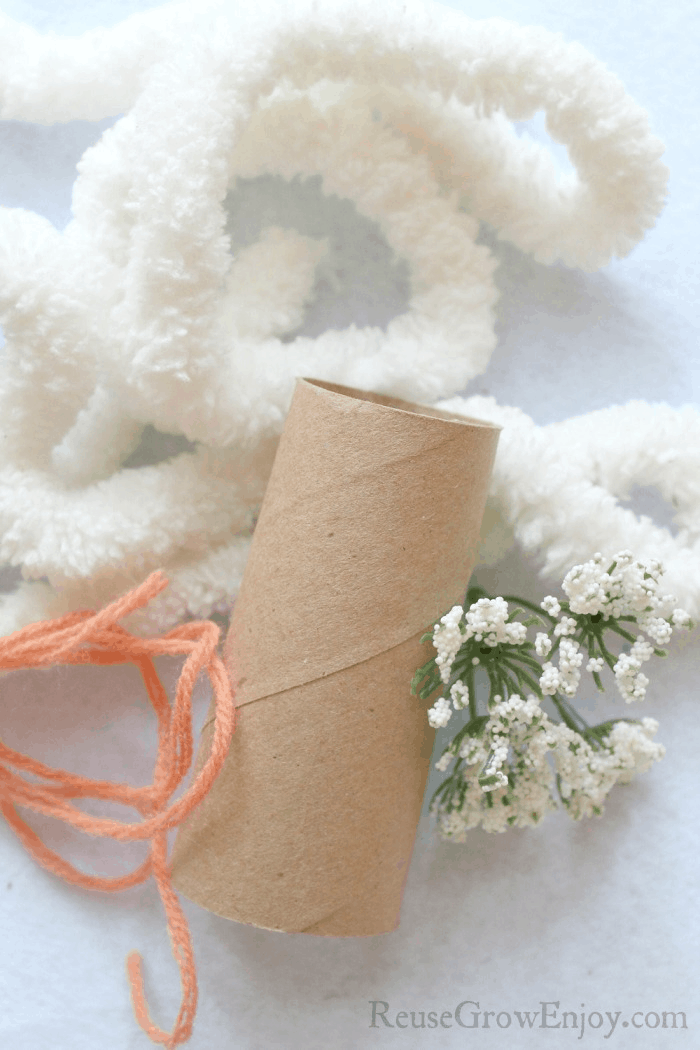 Supplies Needed:
Cardboard Tube (toilet paper, paper towel or wrapping paper tubes)
Scissors
Yarn, thick plush
Yarn, thin
Artificial greenery of choice (we used baby's breath from Dollar Tree)
Craft Glue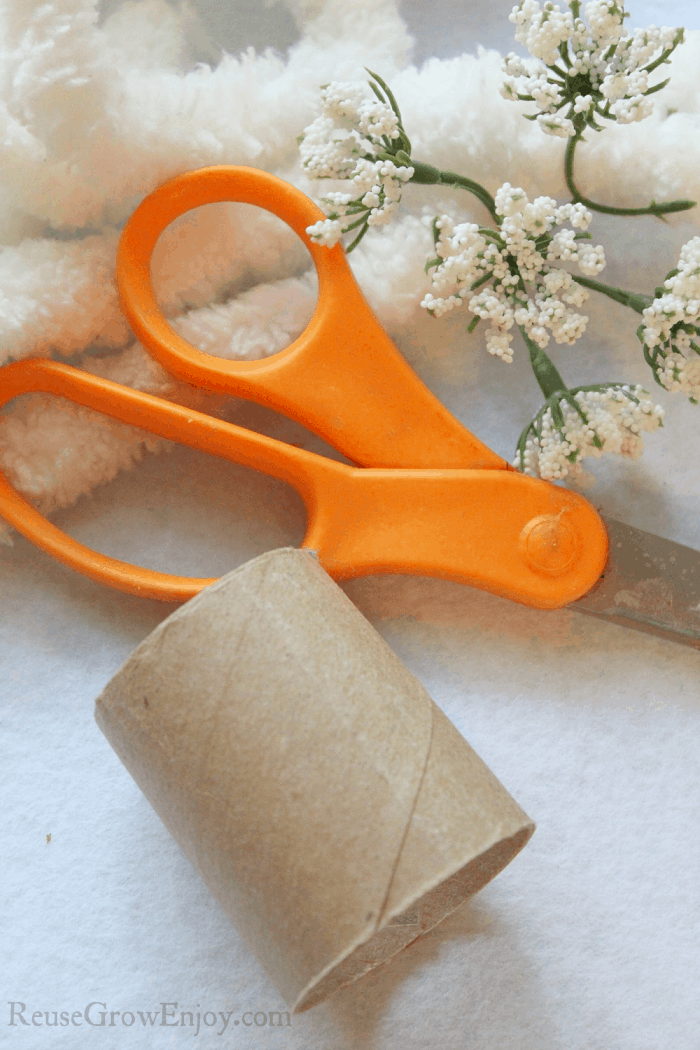 Directions:
First thing you need to do is start cutting the cardboard tube into one and a half-inch segments. Or larger depending on out large you want your napkin rings to be. Things that work for cardboard tubs are toilet paper tubes, paper towel tubes or even wrapping paper tubes.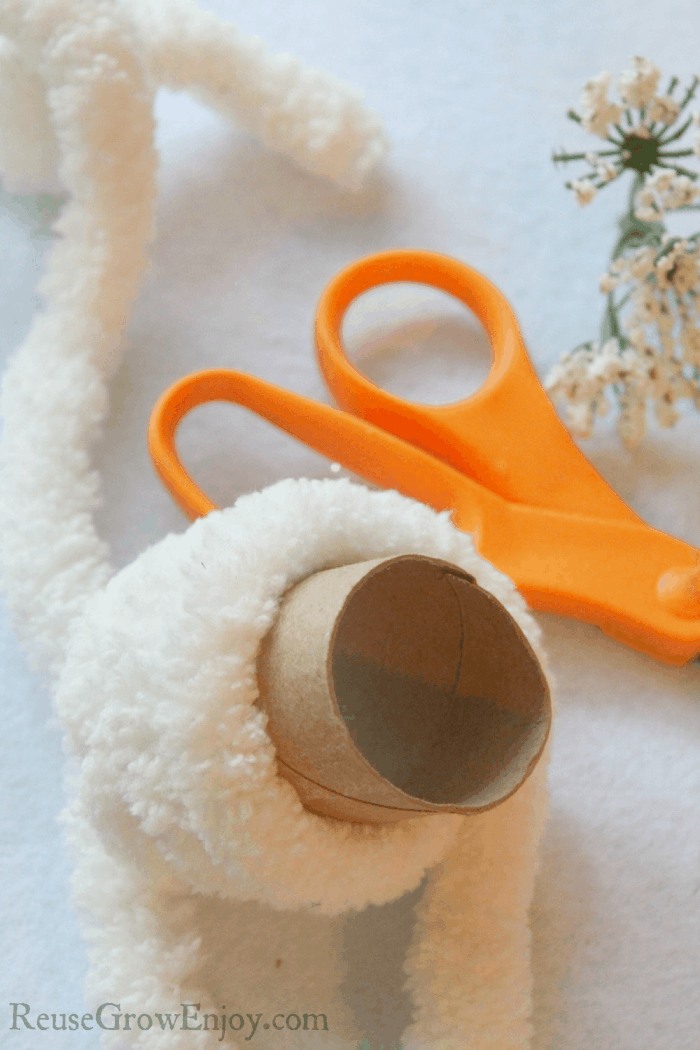 Then take the thicker plus yarn and add a dab of glue to the end. Press it to the bottom end of the cardboard tube. Then begin wrapping the thick yarn around the tube, making sure you fully cover all of the cardboard.
Once the tube segment is covered, cut the yarn to fit and secure the end to the tube with another dab of glue.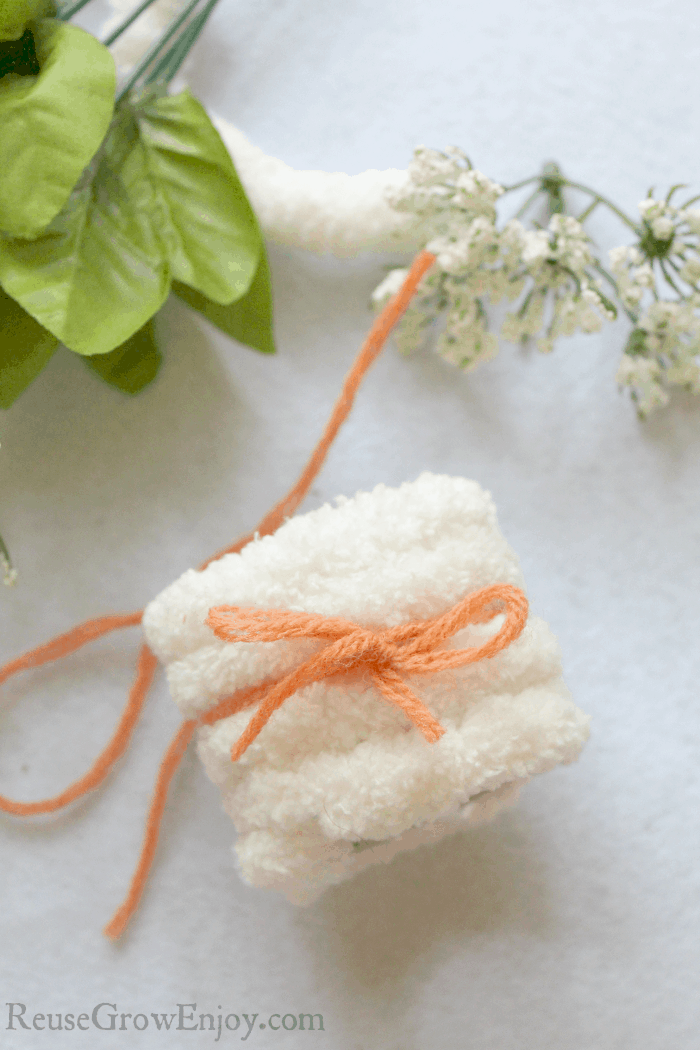 Then take a thinner piece of yarn and wrap it around the center of the segment, then finish it by tying it into a bow.
The last step is to tuck a small piece of artificial greenery such as baby's breath or a single bloom under the thin yarn.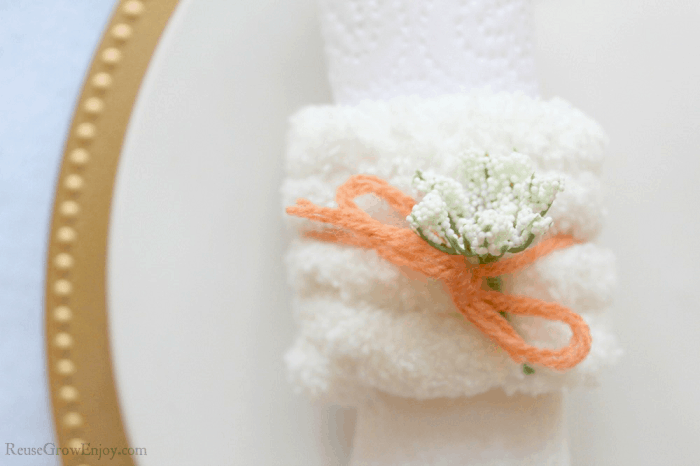 Your upcycled napkin ring is now ready to be displayed! Just repeat all the steps above to make as many napkin rings that you will need.
If you are looking for other napkin ring ideas, here are a few to check out.