Looking for ideas to make a DIY welcome sign for the front door or even in the house? I am going to show you step by step how this one was made. Plus you can change out the decor on it so that it fits the season or occasion.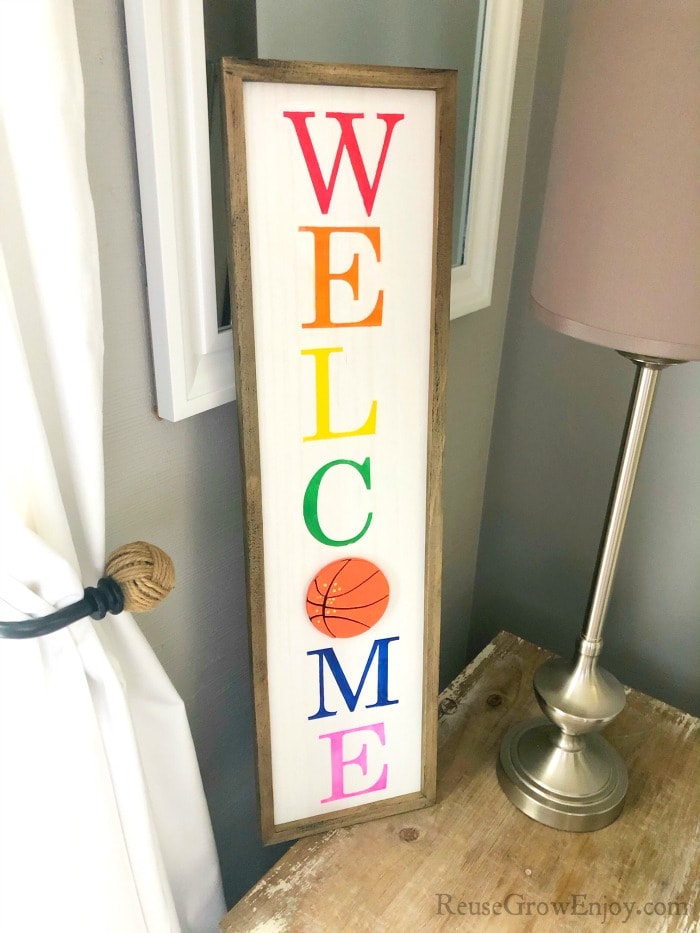 DIY Welcome Sign With Changeable Decor
One of the best things about this DIY welcome sign is you can really make it fit your style. You can either make the letters all colorful as we have with this one or make them all one color or even all black.
Plus this sign works all year long as you can change out the little decor piece that takes up the O spot. You can have a basketball for basketball season. A sun for summer. A baseball, football, snowman, flowers are also some other great things to use.
Supplies Needed:
Foam Paint Brushes (one for each color or wash the brush between colors)
White Washed Wood Sign with Frame or Piece of Reclaimed Wood (ours was about 7.87 x 0.98 x 29.92 inches)
Stencil Vinyl
Clear Spray Paint
Wooden Painted Shapes
Stick on Velcro Squares
Craft Paint (Use the color of choice, we used Red, orange, yellow, green, blue and pink)
Tape measure
Pencil
Vinyl Cutter (Cricut, Silhouette, etc)
Directions:
First, start by measuring the length of your board and divide it by 7. 28.92" divided by 7 = 4.27" so I know that each of my letters has to fit in a 4.27" x the width of the board 7.87". To make the word welcome and have it all fit. The sizing may be different if you chose to do a different word.
Now lay a piece of 12×12" vinyl onto your cutting mat.
Using your vinyl cutter, cut out the letters in the size we just figure out above to make the word Welcome. Cutt all letters except for the o. We will be replacing the O with the wooden interchangeable piece.
Repeat those steps until all the letters are cut out.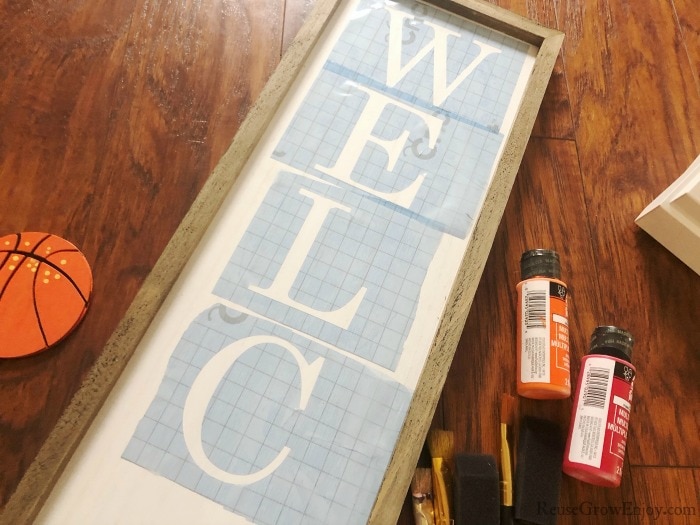 Next, peel the actual vinyl letter off. Then carefully cut around the letters away from the mat and stick them onto the board vertically.
Be sure that all the letters are pressed down tight around the edges. As this will be our stencil for painting.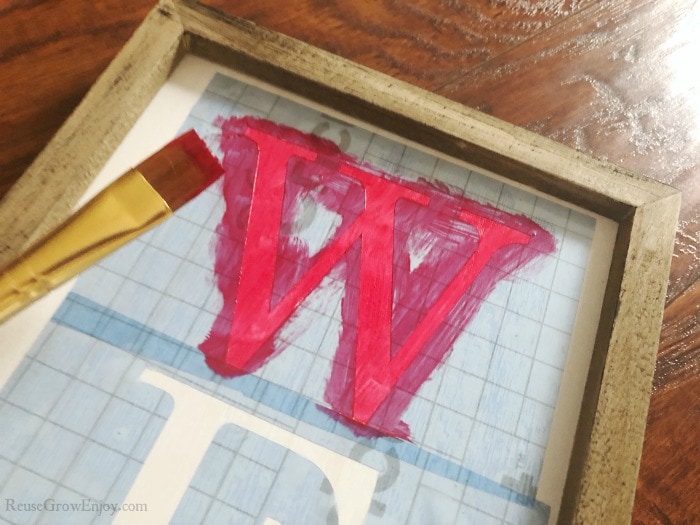 Use a paint brush to paint the letters. We started with red, then orange, yellow, green, blue and pink however you could do all one color if you wanted. Let dry and then peel off the vinyl.
Give the board a good spray of clear coat spray paint to protect against the weather.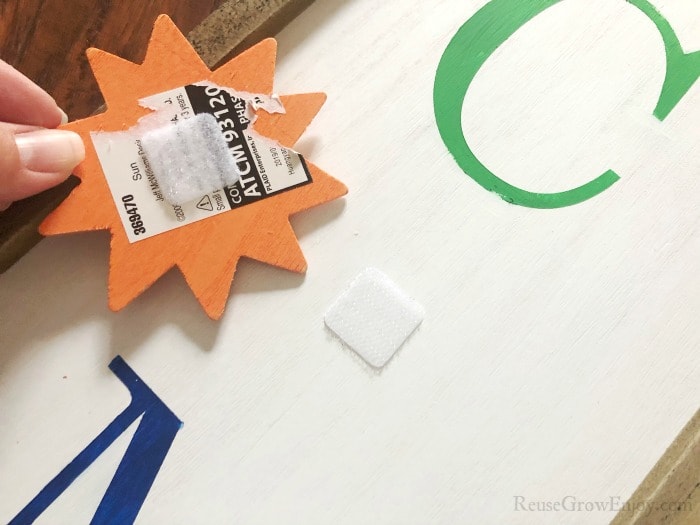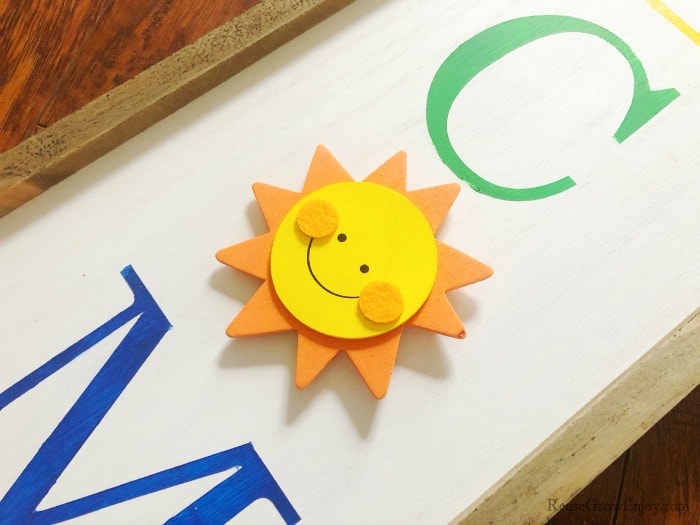 The last step is to stick a piece of velcro onto the backs of the wooden shapes. Then place a piece on the board where the O would be. This will make it interchange for different seasons and occasions.
Now simply hang it or lean it on something on the porch or even in the house and you are all set.
If you liked this craft idea, here are a few others to check out.