You throwing a graduation party this year? If so, be sure to check out this super easy DIY graduation cupcake toppers made from upcycled k-cups! Not only are they super easy, but they are also budget friendly.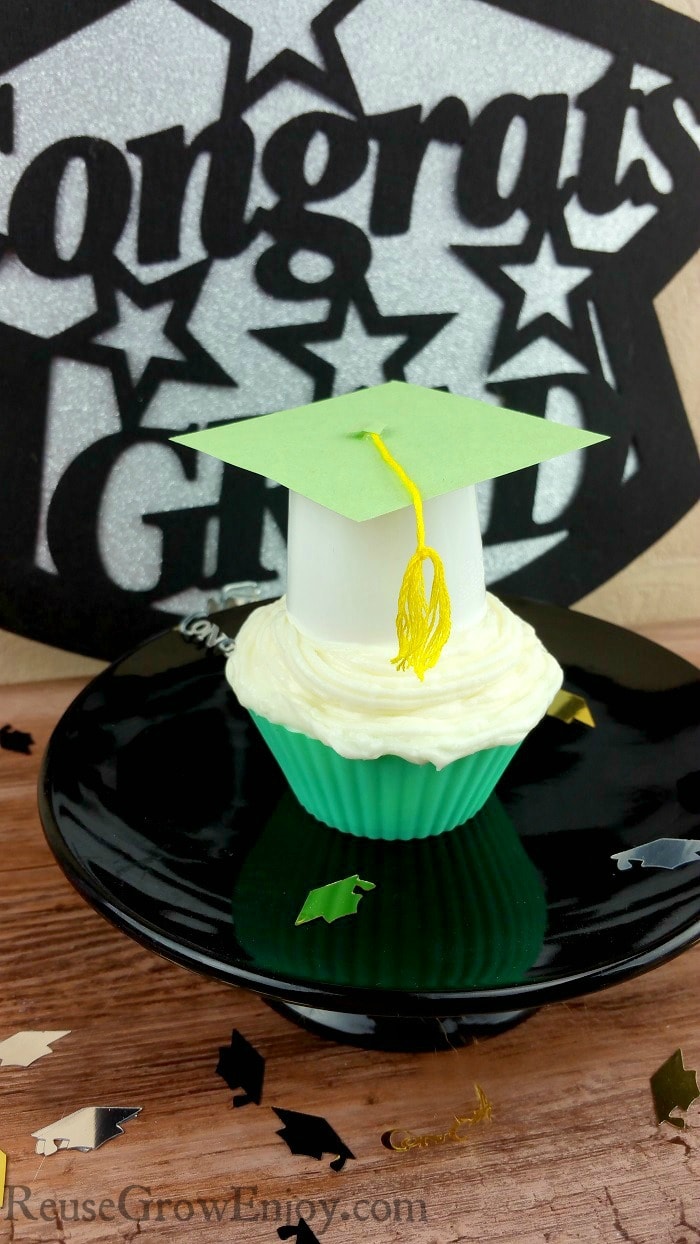 Easy DIY Graduation Cupcake Toppers
Made From Upcycled K-cups
When throwing a graduation party things can start to add up fast. Even more so if you are hosting a large party. Finding easy DIY's like these graduation cupcake toppers is a great way to save a little cash and keep things out of the trash!
These can easily be made to fit the school colors needed. Start saving up those k-cups so you can make this easy project!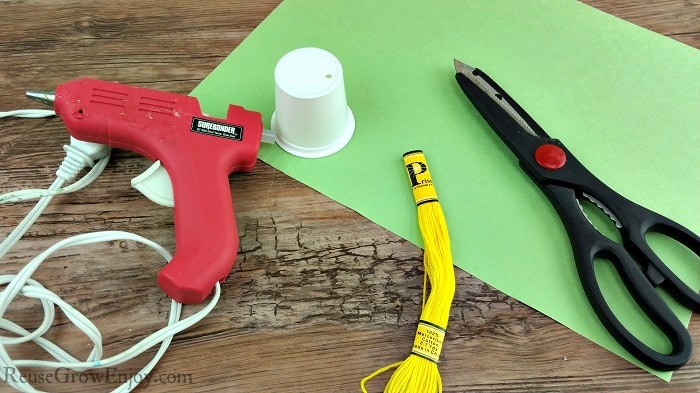 Supplies Needed:
K-cups (one for each cupcake)
Scissors
Hot Glue Gun & Glue Sticks
String/Embroidery Floss (Embroidery Floss I what I used)
Construction Paper (could also use colored card stock paper)
First, you want to start with clean washed out k-cups.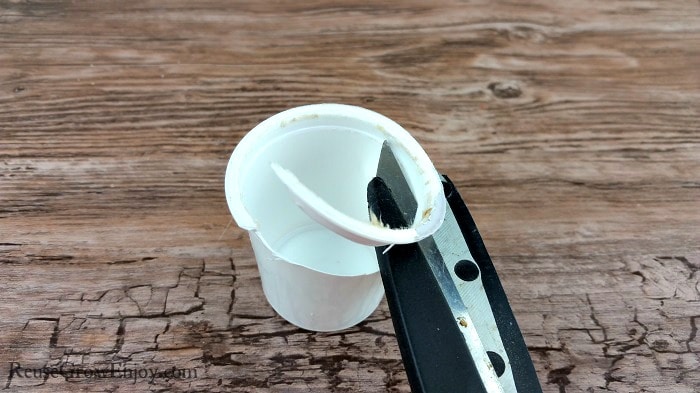 Next, if you could not get all the foil and filter removed, use the scissors to cut that part of the k-cup off. Just be sure that you get all the little plastic cuttings off as you would not want them to end up in the frosting.
If you are able to get the k-cup totally clean and everything removed, you can skip this step and move on the making the hat top.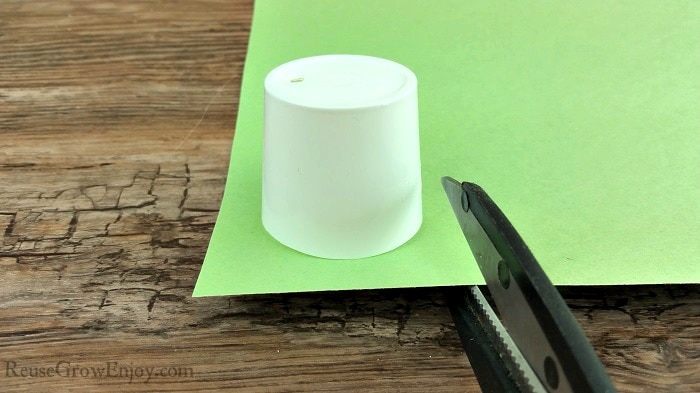 Cut a piece of construction paper that is just slightly larger than the k-cup. You want it to be in a square shape.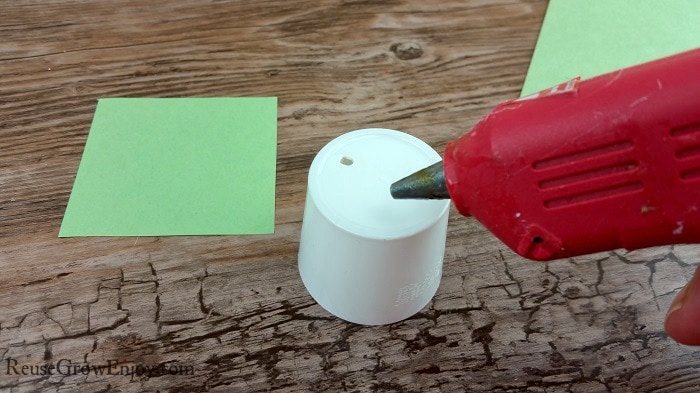 Next, flip the k-cup over and add a small dab of hot glue to the center of the bottom of the k-cup. Then place the cut piece of paper on top of the dab of glue and gently press down.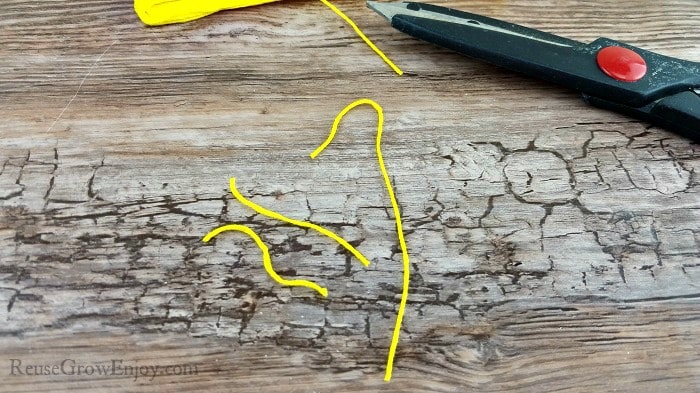 Making & Applying The Tassel:
Cut two small pieces of thread about one inch long each. Also, cut another piece of thread that is about two to three inches long.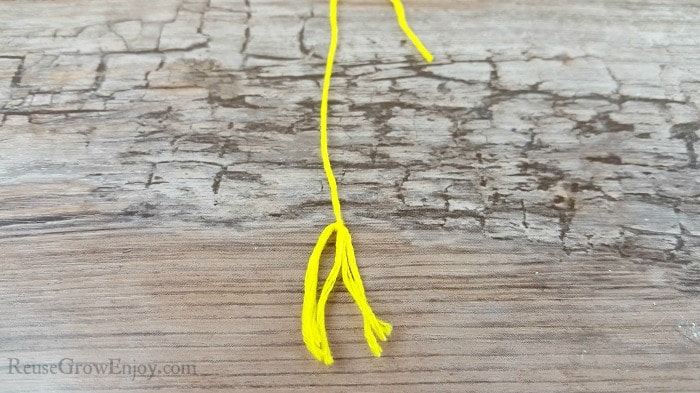 Take the longer piece of thread and tie it around the center of the other two pieces leaving a end of the longer piece that is about the same length of the others. Then at the other end of the long thread tie a double knot in the end.
Now add another tiny dab of glue to the center of the paper that is glued on the k-cup. Press the knotted end of the string on to the dab of glue.
If you do not have long fingernails, you may want to use a toothpick or something to press the string on to the glue as it can be hot on the skin.
Next, cut a tiny piece of construction paper just slightly larger than the knot at the end of the string. Apply another dot of glue over the knotted string and then place the small piece of paper over the glue.
We are gluing this little piece of paper to make it look like a little button you see on the top of graduation hats.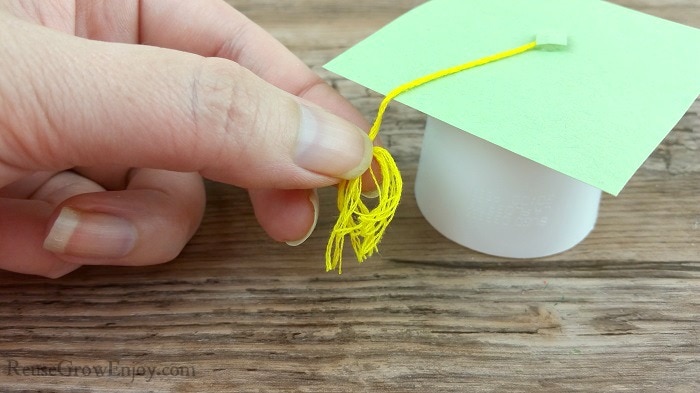 After everything is glued on, you can use your fingers to pull apart the ends of the string to make them look more like a graduation tassel.
That is it! You now have a cute graduation cupcake topper to place on top of your cupcakes. Just repeat all the steps to make one for each cupcake.
Change It Up:
You could even change it up if you wanted so you have half one color and half another. Like I did the green paper and yellow string for this one. I could do yellow paper and green strong for another.
That way I still use our school colors but have ones that are not all the same. It is up to you how you want to make yours.
Looking for more ideas? Here are a few to check out.