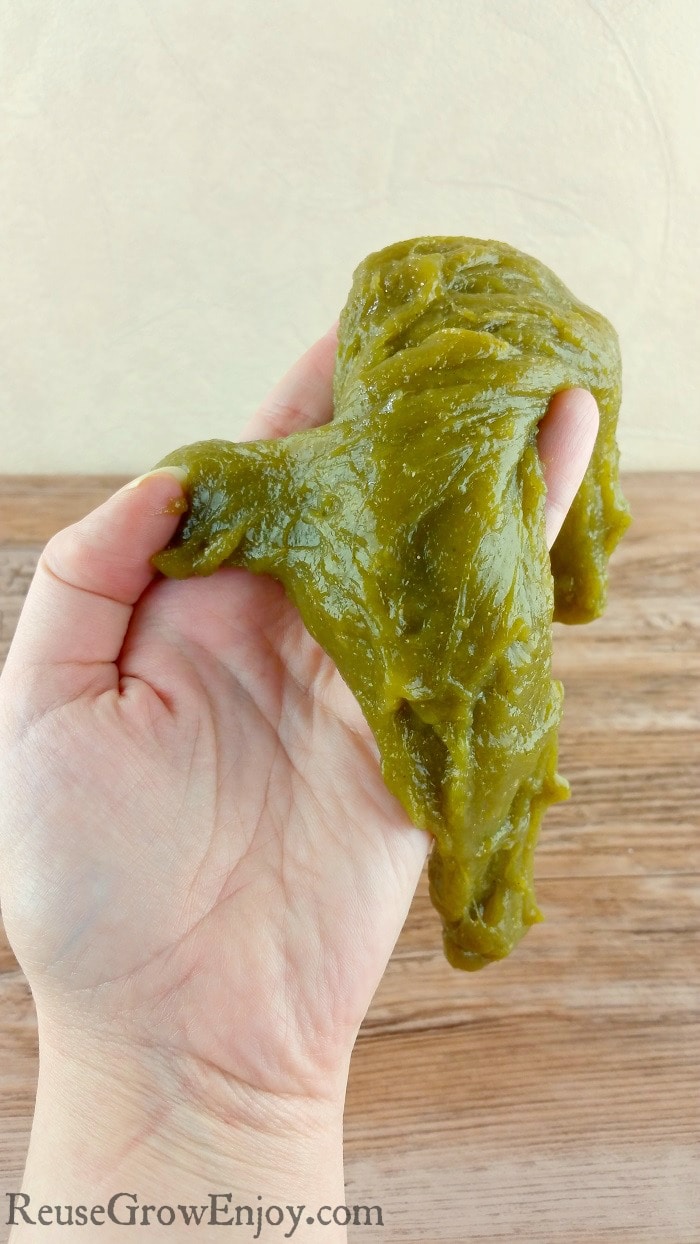 Green DIY Slime
Diy slime is all the craze these days, but most are made using either borax or glue. While the glue is non-toxic, I want to see if I could find a way to make it 100% natural. Guess what? I did!! I am going to show you how to make this green DIY slime that is free of glue and borax.
I made it using Psyllium Husk Powder. This is the natural fiber they use in most fiber supplements such as Metamucil.
Coloring it is optional. If you wanted to leave out the tea you could and it would come out more tan clear. You could also use food coloring however that was another thing I wanted to avoid so I used the matcha green tea to get the green color.
While this is safe if it was to be eaten (we all know what kids do lol) it is not the tastiest. Yes, I did taste it myself to see.
Green DIY Slime Supplies:
It is key to make sure you are doing this in a large bowl even though the mix would fit in a smaller one. It will rise up when cooking and you run the risk of it coming over the top of the bowl. I would also recommend you use a glass and not plastic.
Add everything to a bowl and give it a good mixing with a fork or whisk. Place in microwave for one minute. When it beeps, give it another stir with the fork.
Now we need to cook it some more. You will need to cook it another 3-4 minute but you may need to do it in steps so it does not come over the bowl. So just keep a close eye on it and when it gets to the top of the bowl, stop the microwave and let it go back done then start again.
The time will depend on where you live and the microwave you have. You will be able to tell when it is ready when you can scrap and move it with the fork and it has that flubbery slimy texture.
If you undercook it will be more running and not as flubbery. It will also be that way if you add more then a cup of water to a tablespoon of psyllium husk powder.
After it is finished it will be HOT! Allow cooling before allowing the kiddos to play with it.
Now, go have some fun!
If you liked this kids project, here are a few other to check out.