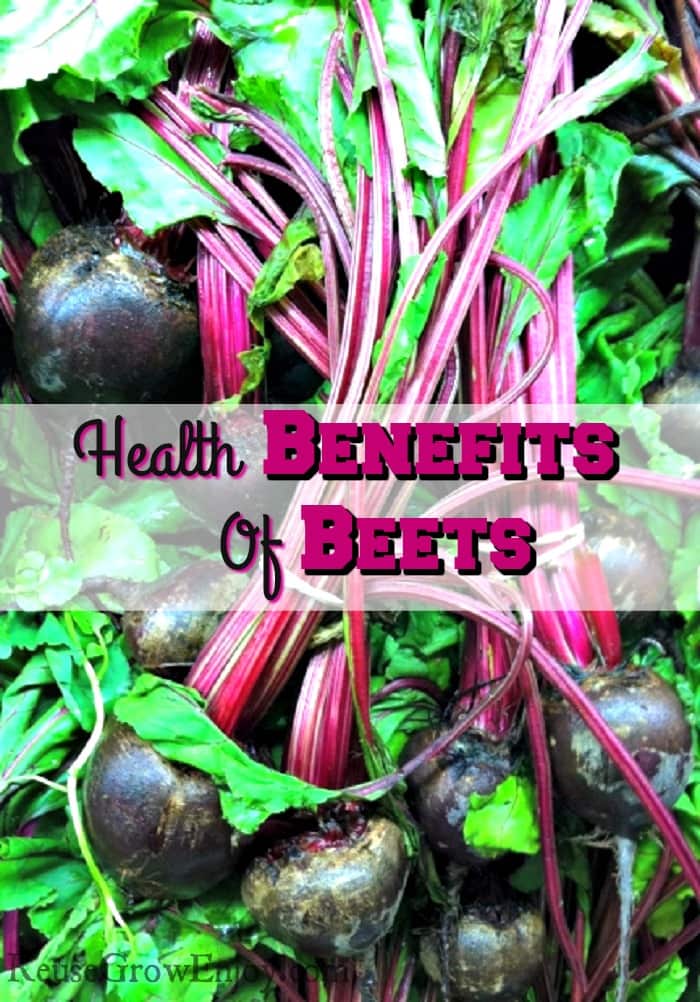 When you see beets in the grocery store, you may pass them up as funny looking roots with red juice that stains your hands. But actually, there are many health benefits of beets as they are a great source of many helpful nutrients! Whether you choose to eat your beets raw in a salad, roasted as a side dish, or blended into a smoothie or fresh juice, you're sure to get a lot of healthy nutrients! Check out these 5 Wonderful Health Benefits of Beets!
5 Wonderful Health Benefits of Beets
1. Reduced Inflammation:
Inflammation is more than just the swelling that you see when you hurt your ankle. It's also present in your body in ways you may not feel and has been linked to poor sleep, cancer, and heart disease. So the less inflammation you have, the better! Which is why it's great that beets have anti-inflammatory properties! This comes from the betaine in them, which helps protect your cells from stress and can help fight existing inflammation.
2. Anti-Cancer:
You may have heard that the nitrates used to preserve meats have been linked to cancer. Luckily, one of the health benefits of beets is that they help inhibit how much damage those nitrates do to your body! Also, beets contain betacyanins, which create their bright red color and give beets anti-cancer properties that help them prevent or slow down colon, skin, pancreatic, prostate, breast, and lung cancers. Even powdered beets and beet juice have been found to reduce how fast tumors grow!
3. Good for Your Mind:
Did you know that beets are good for your mental health too? Surprisingly, one of the health benefits of beets is that they positively affect your mental state. The betalains in them have been shown to help with depression, and their tryptophan helps to make you feel relaxed and happy. On top of that, beets contain a lot of folate, which is critical to maintaining a good mental state.
4. Help Your Heart:
If you have high cholesterol, you should add beets to your diet! The fiber in them helps to remove LDL ("bad") cholesterol from your body and increases your HDL ("good") cholesterol. Beets' betaine also works to lower how much homocysteine is in your body, which further assists in keeping your cardiovascular system healthy. All of this helps reduce your chance of developing heart disease or having a heart attack or stroke!
5. Aid Your Eyes:
You don't just have to eat carrots if you want healthy eyes! One of the great health benefits of beets is that they contain beta-carotene, a great source of Vitamin A. Vitamin A's antioxidant properties allow it to be helpful at reducing how much damage free radicals do to your body. As free radicals are part of what causes macular degeneration in the eyes, eating a good amount of beets can help to keep your eyes healthy as you age. Beets can even help prevent the development of cataracts!
If you're just eating the root of your beets, you're missing out! While beetroot contains some of a beet's most powerful components (like betacyanins), beet greens are also full of many of the same great nutrients! Consider juicing them or putting them in a salad.
Remember, if you have gallbladder or kidney health issues, you should be careful with beetroots. They contain oxalates which can make bladder or kidney stones worse.
Do you like beets? How to you like to use or eat them?
If you enjoyed this post, you may also want to check out Health Benefits of Gardening or 5 Benefits Of Dark Chocolate.