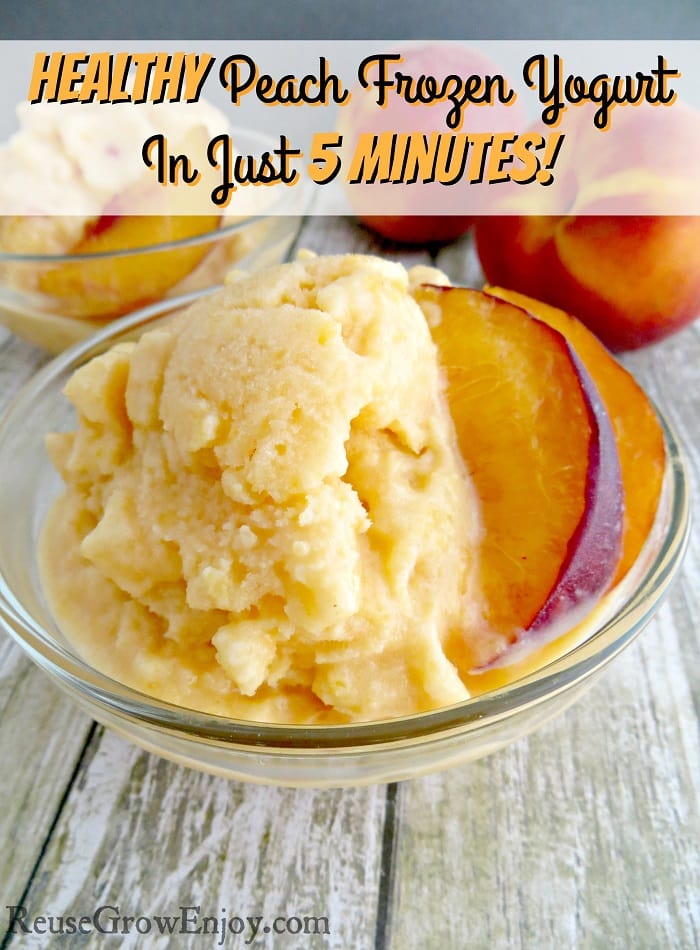 Healthy Peach Frozen Yogurt In Just 5 Minutes
There is nothing like a fresh dish of frozen yogurt! Did you know it was super easy to make at home? It is, and chances are, you have a lot of the items on hand to make this healthy peach frozen yogurt!
This is one recipe that you do not need to be a pro in the kitchen to make. It is so easy, that you can even get your little helpers to give you a hand.
To make this peach frozen yogurt, you will need a food processor or good blender with sharp blades. This recipe is also easy changeable. If you do not like peach, you can replace it with any frozen fruit or berries such as blueberries, strawberries, bananas or cherries.
Who is ready to make a nice healthy peach frozen yogurt, that you don't have to feel bad about eating? Below you will find the easy directions that will have you enjoying this frozen treat in about five minutes!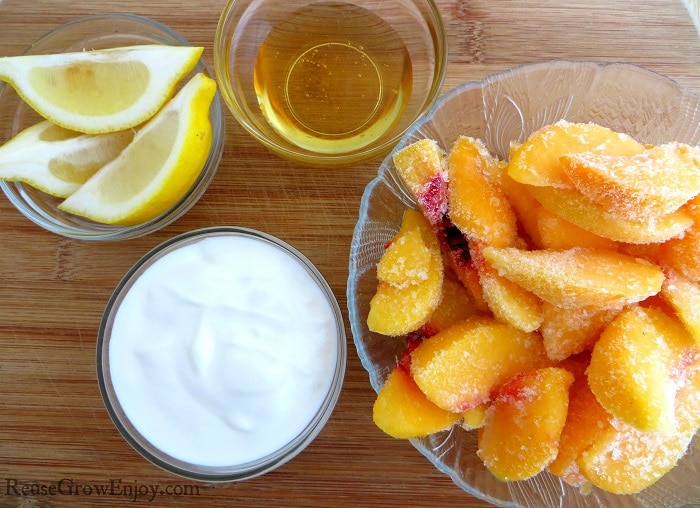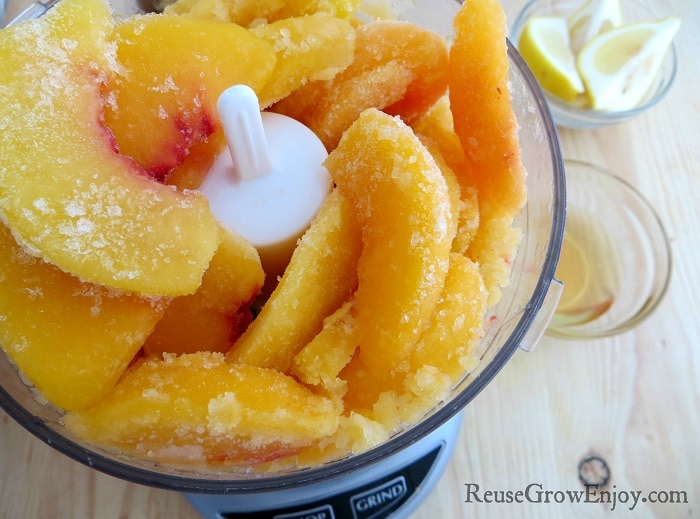 If you like this recipe, you may also want to check out How To Make Homemade Strawberry Sauce!
Healthy Peach Frozen Yogurt In Just 5 Minutes
Ingredients
3

Tbsp

Honey

1

Tbsp

Fresh Lemon Juice

½

Cup

Yogurt

Plain

1

16 oz Bag Peaches Frozen or 4 Cups Fresh Peaches, Frozen
Instructions
Place frozen peaches, yogurt, lemon juice, and honey to food processor or blender. Blend until creamy texture. Takes around 5 minutes.

Serve immediately, or pour into a airtight container and place in freezer. Can store in freezer for up to 1 month.

Note: You can substitute the honey with sweetener of your choice such as agave nectar. If you like your frozen yogurt a little sweeter, you can also add a little extra honey or sweetener.