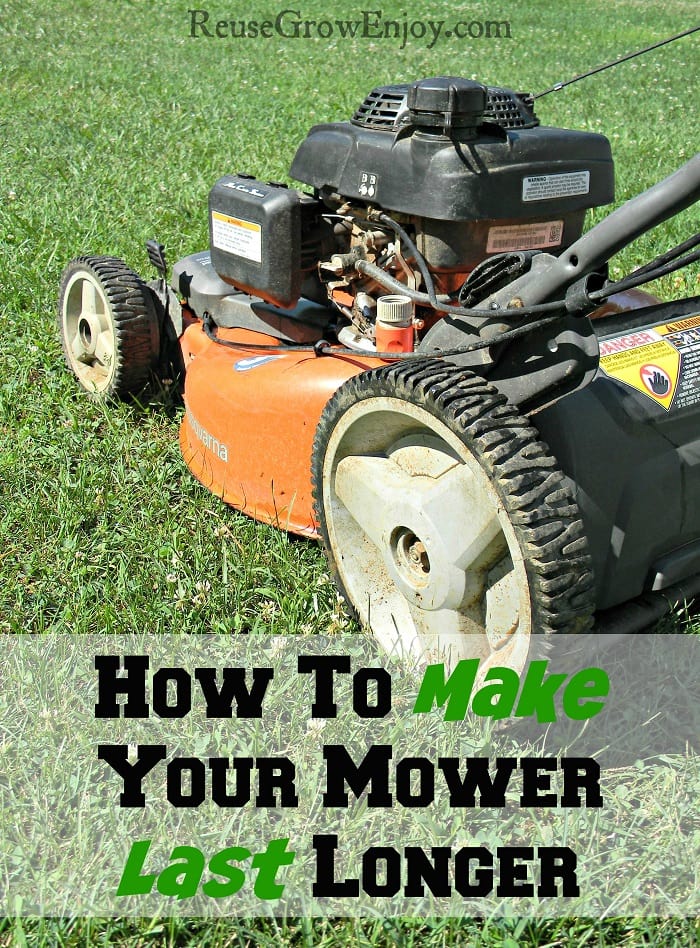 How To Make Your Mower Last Longer
Summer, it never seems to last long enough. For those of us who are sick and tired of bundling up ourselves just to go outside, it is wonderful. No more snow to shovel, at least for a few months. But now we need to maintain something nicer. Our yards! Keeping our lawns looking nice can also be a challenge. Sometimes it's too hot to mow, or we don't have the time. Or our mower is not working right. Fixing a mower can be frustrating when you just want the job done. Here are a few tips to check that will help your mower last longer.
If possible, use non-ethanol gas. Many regular gas stations will carry a pump filled with this somewhere. Most of the time its a few cents more expensive per gallon. But it's worth it! Ethanol can corrode up your engine over time making starting hard. It also degrades rubber seals and other plastic parts in your carburetors, that normal gas will not hurt. Also, use some fuel stabilizer to keep normal fuel from caramelizing (gumming) up your engine especially if it is sitting for a long time or in the sun. An additive called StaBil can be picked up at any Walmart or on Amazon and can be a great help against this.
One of the other ways to make your lawn mower last longer is to be sure you keep water out of it. Put it in the garage or cover it up with some kind of basin or tarp. You will notice a great difference in how hard it is to start when you keep it dry. Also, keep the underside of the deck as clean as you can. Every once in a while, use a putty knife to scrape the old clumps of grass away. Over time, this can rot out your mowers metal deck, and make it start to form rust holes. When this forms near the wheels, they can just fall off, pretty much turning your good mower into junk.
Check your spark plug if it starts really hard. It may just be dirty, or might need a new one and they only cost 2 to 3 dollars. Remember to set the gap according to the manufacturers specifications. To make it cut better, keep that blade sharp. Usually, you only need one wrench to remove the bolt at the bottom. If you have a grinder or file it shouldn't take that long to give it a razor sharp edge. If you don't have these tools, eBay or Amazon are a great source for finding low priced equipment for this. Some sharpeners are just an attachment for your drill. You can even leave the blade on the mower as you sharpen it. It really does make a difference in how well your mower cuts.
One of the biggest tips to making your mower last is engine longevity. Keep an eye on the oil. Most mowers don't really get their oil changed much. But it never takes long at all and just a fraction of a quart to do the job. Even if it is once a year.
Just by focusing a little extra attention on some small maintenance needed, you can make your mower last and be rewarding in the long run.
If you liked this post, you may also want to check out Make Money From Home Crafting.