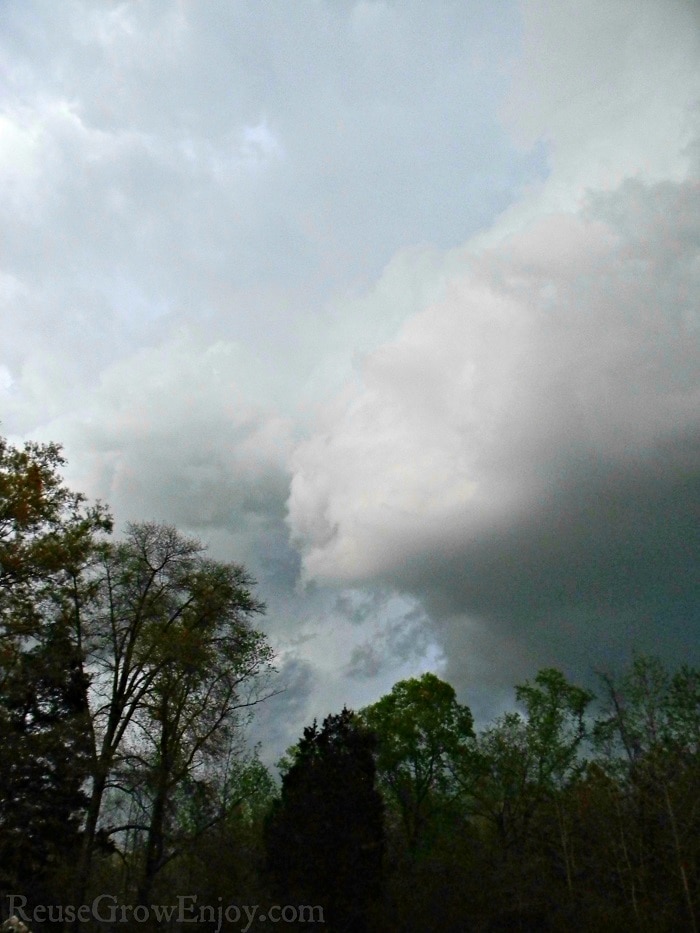 How to Prepare For A Natural Disaster
With the summer season quickly coming to a close, the weather is changing. Depending on where you live, the weather and natural disaster can really make life difficult this time of year. Power outages or other weather related problems may be just around the corner. Here are some tips on How to Prepare For A Natural Disaster to help keep you ahead of the game.
When a natural disaster hits, you could be out of power for a short time or a long time. It is best to be prepared for a long stretch just in case. So try to be sure you have enough supplies to last at least a week.
Radio:
When power is down things like TV and the internet are too. A battery powered radio might keep you informed of the emergency in your area. Radio is normally one of the first systems to get back up, so having one comes in handy to keep you updated. They do also have ones that you can hand crank so you do not have to depend on batteries.
Backup Power:
If you live in an area that experiences power loss a lot, perhaps it might be good to find yourself a portable generator. The size unit you pick up depends on how much of a demand for electric power you are looking to backup.
A whole house unit might be pretty costly. However, a smaller unit will usually run your refrigerator and a few lights without costing you a fortune. They usually come on sale around this time and are really handy when you find yourself in this kind of situation.
Fuel & Batteries:
An extra jug or two of gasoline might be a good idea to pick up in advance also in case of such emergency. If you know a natural disaster is headed your way, you can also fill up your car.
Be sure to keep a nice supply of batteries for things like flashlights, radios and so on.
Water:
If you lose power, there will be no way to pump water into your home. Bottled water is an emergency supply must. Not only do you need clean drinking water such as bottled water, you will also need water for washing off and flushing toilets.
One great way to get flashing water (if you know a storm is coming) fill up your tub, trash cans and anything large that will hold water. That way you don't have to waste your bottled water.
To be ready even if you do not know a storm is on the way is to buy large refillable jugs and keep them filled at all times. Every so often you can empty them by watering your plants and such and refill to keep them fresh.
Backup Cooking:
You may even want to repurpose your gas grill for other uses if you lose power. Put your cast iron pans on there for your bacon and eggs breakfast along with some pancakes. Of course, you can also use it to cook your burgers or chicken for lunch or dinner also.
A campfire stove, such as one that runs on those small one pound propane tanks is a good investment too for cooking.
Cash:
If you're like most people, each week their paychecks are automatically deposited into their checking accounts. Then they use debit cards for most of their purchases. With the loss of power, chances are your local store will have some kind of problem with their ability to accept credit or debit cards. Keeping some emergency cash on hand will save you from having to run around from store to store to find someone to accept your cards.
Lighting:
Battery operated lights or candles are a good option to keep you lit at night. If using candles be super careful and also make sure you have a lighter or matches to be able to light them. Oil lamps are also another great option.
Food:
Easily prepared food. Again without power, it is hard to cook. It maybe not the healthiest way to eat, however, canned soup or ravioli can give you a quick meal without the need to cook. Something that can be opened, such as extra can goods will come in handy. Just be sure to either have pop top cans or have a manual can opener.
Another great reason to stock up on canned goods is you do not have to worry about refrigeration. Here are a few great things to keep on hand.
Tuna
Spam
Potted Meat
Ravioli
Soup
Canned Chicken
Prescriptions:
One thing that often gets forgotten is prescriptions. If you are someone that depends on a prescription, be sure you have a backup supply as chances are you may not be able to get them filled for a while when a disaster hits.
Pet Supplies:
If you have pets, be sure to have some extra food and supplies for them as well.
First Aid:
First aid kit is something great to have on hand at all times disaster or not. Be sure to include things for bigger injury as well as you don't know how fast you will be able to get medical aid when a natural disaster hits. Include things like slings, tourniquet, suturing kit and so on.
Hardwear & Other Supplies:
If you know something is on the way you may have time to get ready. Such as boarding up windows, storing things up higher and so on. The last thing you want to do is make a run to the very over crowded stores that are sure to be running out of supplies. Having some things on hand maybe stored in a garage or attic will save you so much time. Here are a few ideas of things to keep on hand.
If you are in flood areas or snow areas here some other ideas of things you may need.
We never know when a natural disaster will hit us. Sometimes we have no time to prepare. Hopefully, by a little advance preplanning, we will be ready when we need to be.
If you found these tips helpful, here are some other tips to check out.