Wondering how you can grow basil from cuttings? I will show you step by step how to propagate basil. Great way to get more plants from one to keep or gift to a friend.

How To Propagate Basil (Grow Basil From Cuttings)
Basil is a pretty easy plant to grow and it is super handy to have around for cooking. But did you know you can get more plants from only having one plant? When you learn how to propagate basil it comes in handy. It means you can grow basil from cuttings to expand your own herb garden or to pot some up to give away.
This works if you have it growing outside, in pots, or even one from hydroponic gardening. The steps are all the same no matter how the plant is growing.
The best part about this growing method is it is super simple. You don't even need to use a rooting hormone.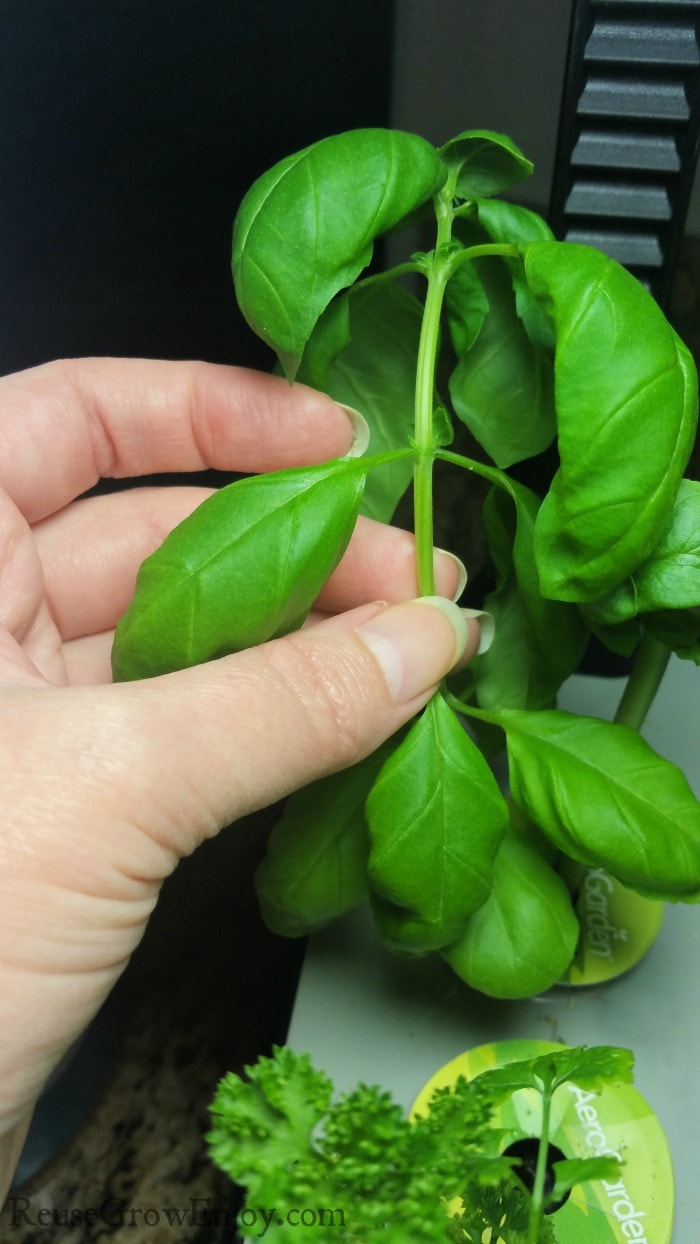 Grow Basil From Cuttings:
To start you will need a sharp pair of scissors. Then find the spot to the basil plant you will be trimming. You want to make the cut just above a section of leaves on the stem.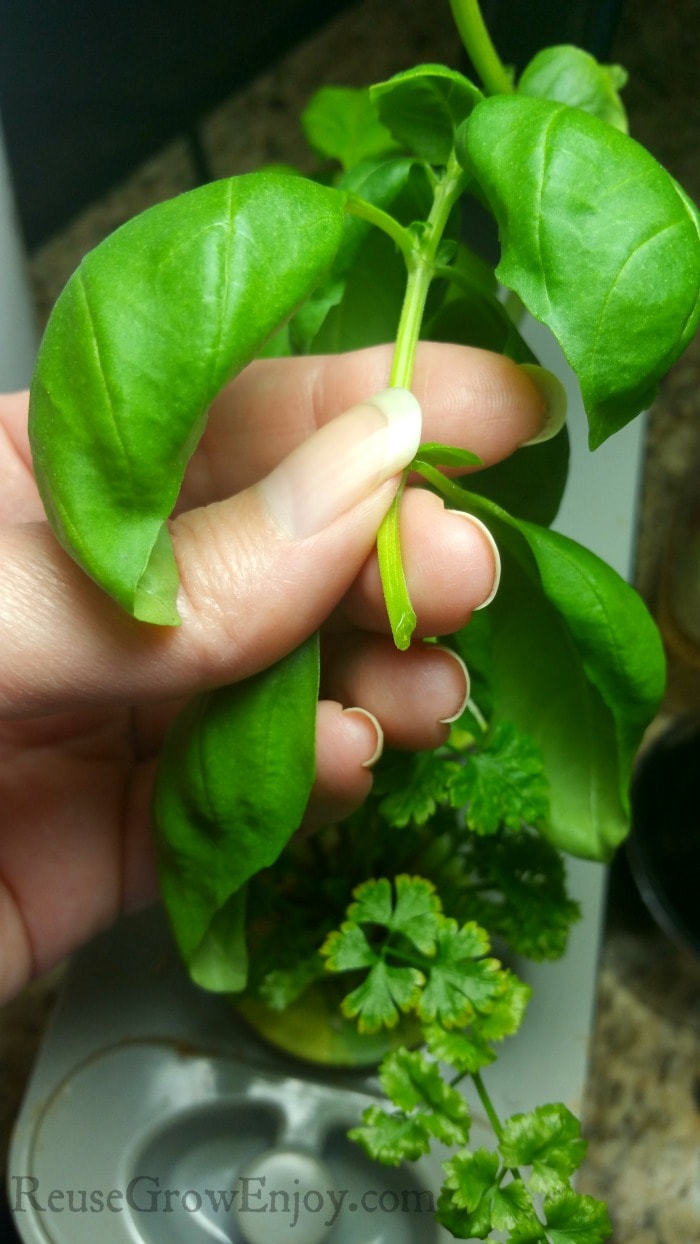 After you have cut the piece from the plant, you want to make another cut. This one is going to be at an angle at the bottom of the stem. We do this to open up a larger area for the plant to take in water until the roots develop.
Next, get a small container of water. I like to use shot glasses to do mine. Fill it with room temp water. Next, remove any of the leaves that would be down in the water. You can simply just pinch them off with your fingers. Then place the gutting into the water.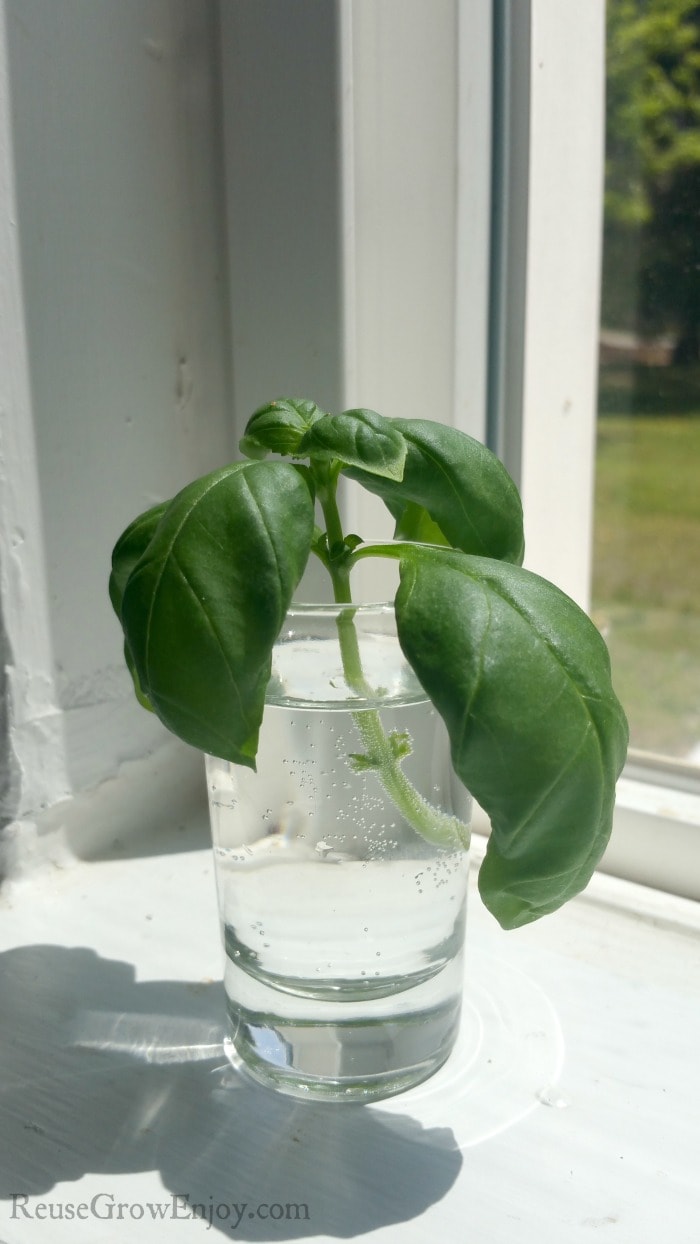 Place the propagate basil in a sunny window. Check on it every few days and add or change the water as needed.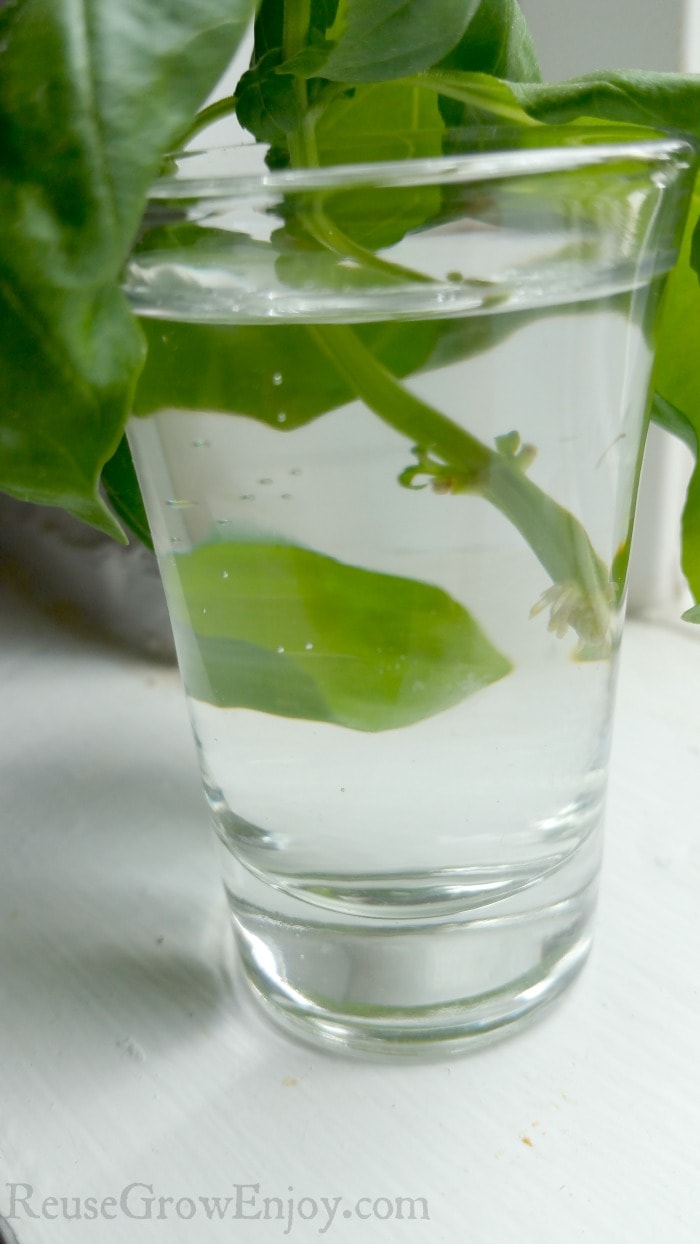 After about five or so days, you will see small white roots starting to come out the bottom and sides of the stem.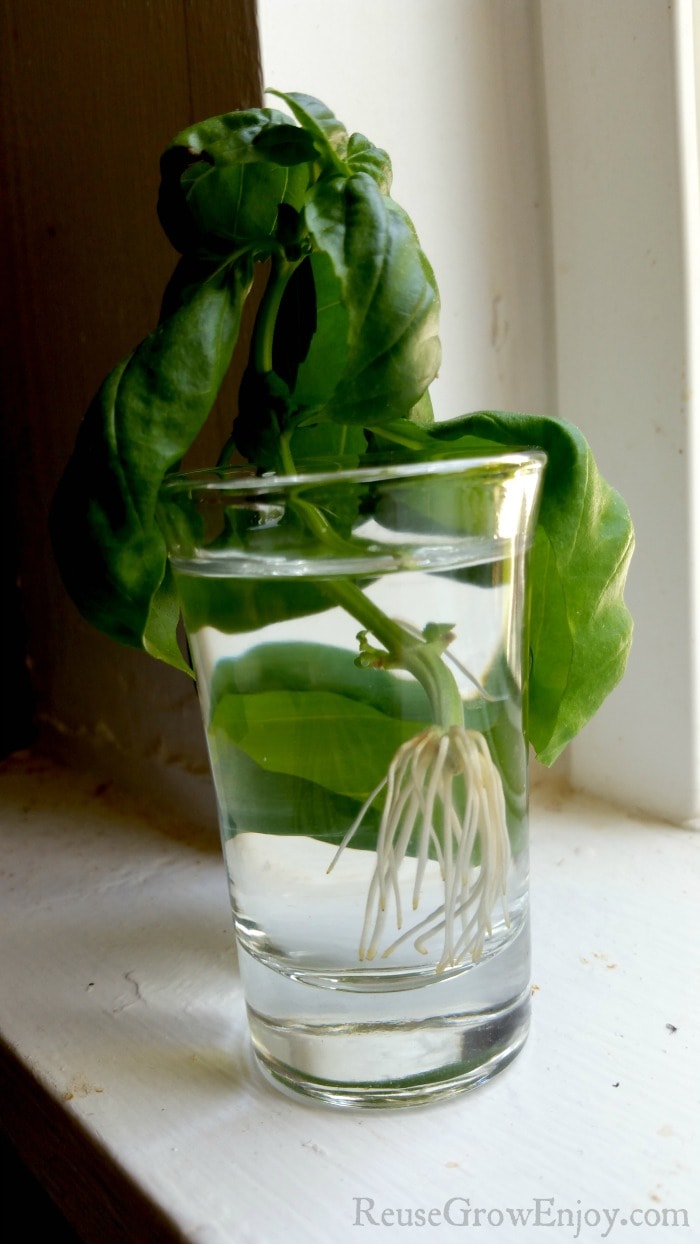 After the roots about an inch long, it is time to move the plant into the soil. Fill a small pot or container with moist soil and place the rooted basil in it making sure the soil covers the roots. Place in a sunny area and water every few days. You want the soil to stay slightly damp but not wet.
After it has adjusted to the soil, you can either keep indoors or harden it to be planted outside. To harden, simply place outside in a lightly shaded area for a few days to allow it to adjust to the climate. Be sure to water it when it is out there too.