Instant Pot Poached Eggs
Do you and your family enjoy eggs? I have posted before the super easy way to do hard boiled eggs in the Instant Pot, but did you know you can also do Instant Pot poached eggs?
It makes cooking breakfast super fast and easy. With these, I cooked them for 3 minutes and the eggs turned out with the yolk a mix of gelled and runny. You can always adjust the time to how you like your eggs.
You will need either silicone cupcake liners (what I used) or poached egg cups. With the liners, a medium size egg just fits. So if you are making large eggs you will want to either use jumbo liners or the egg cups.
I did not grease my liners. They did slightly stick but was easy to run a butter knife around them and they popped right out. If you want them to slide out super easy, you can lightly grease it with a little coconut oil or ghee.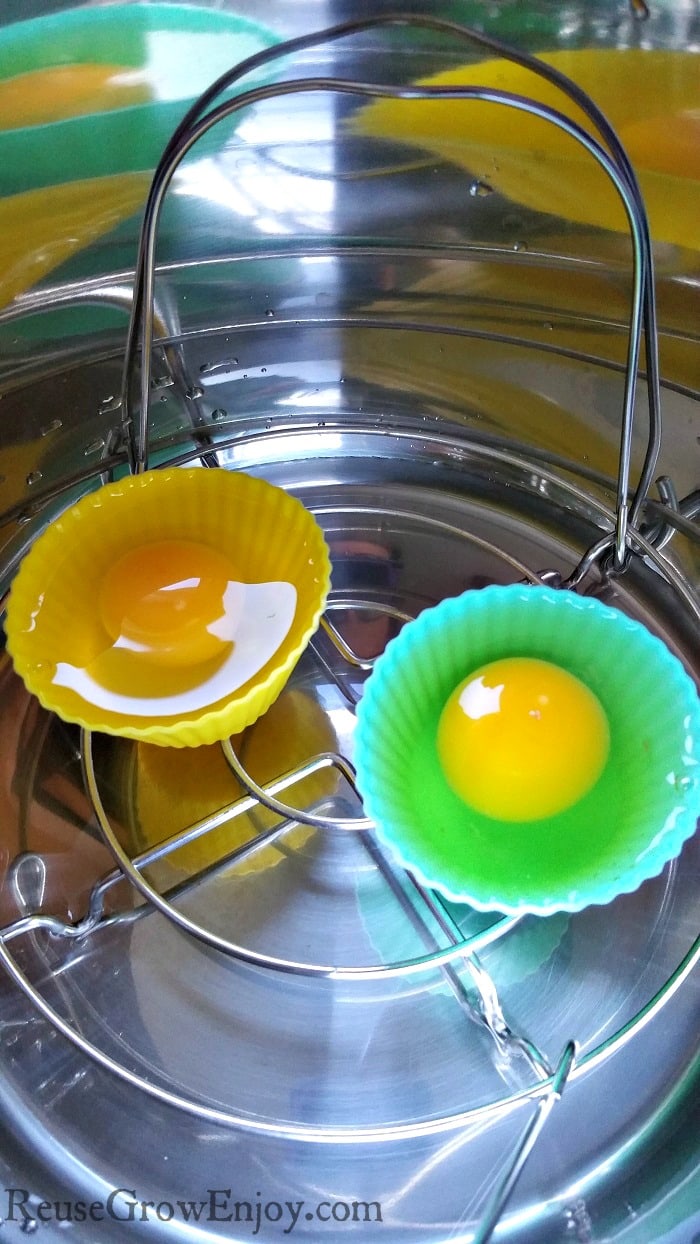 If you liked this Instant Pot recipe, here are a few others to check out.

Instant Pot Poached Eggs
Instructions
Add one cup water to inner Instant Pot.

Place rack on the bottom of the pot.

Place egg cups or cupcake liners on the rack.

Put egg in each cup

Place lid on pot and close the valve

Hit steam button and adjust the time to 3 minutes

When it is done, open valve for quick release

After pressure is gone, open lid and blot any water on top of eggs with a napkin and serve eggs