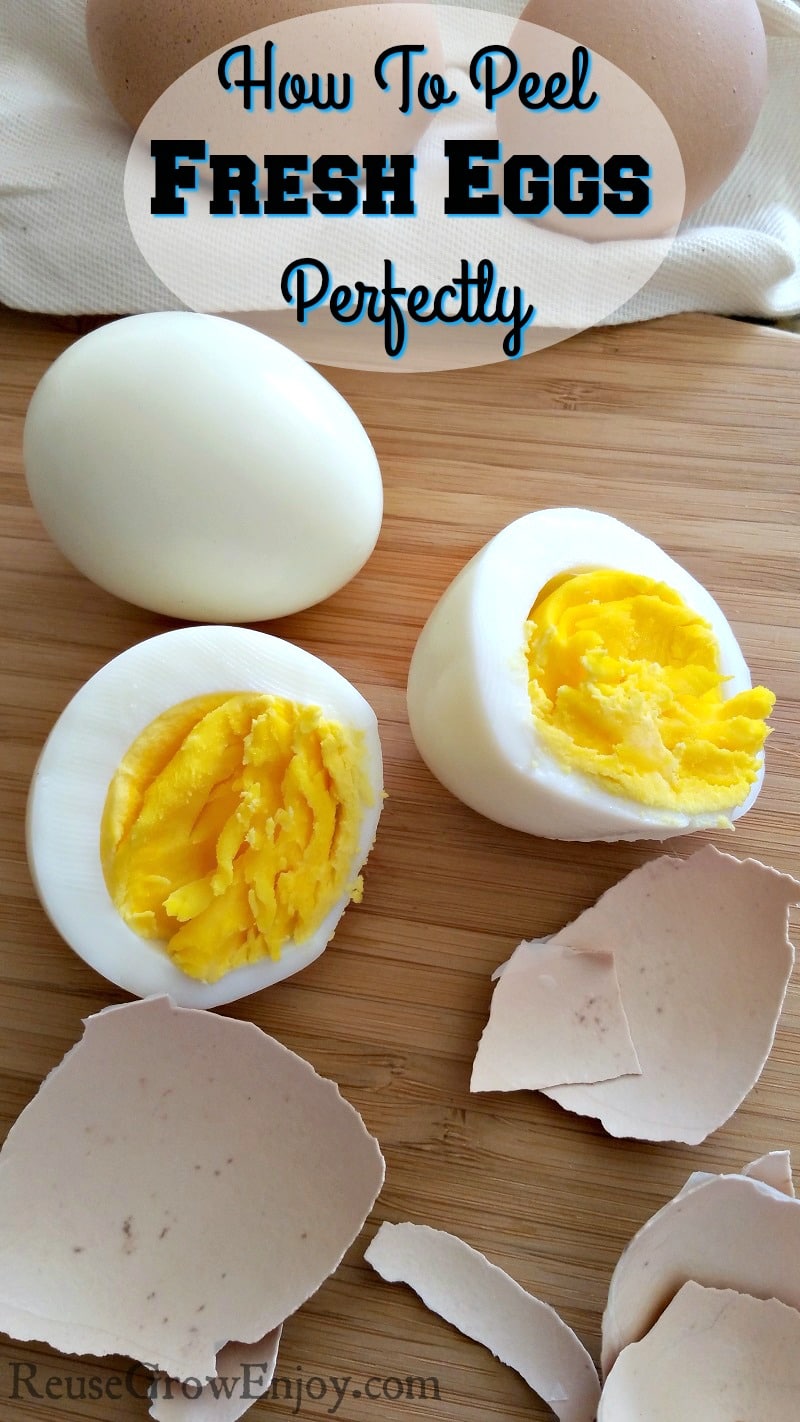 How To Peel Fresh Eggs Perfectly
The MUST Know Trick For Anyone
Do you collect your own eggs or buy from a local farm? Have you boiled your eggs just to have half the egg lost in the peeling process? Well, I have great news for you! I figured out how to peel fresh eggs perfectly!!
When I say fresh I mean it. I am talking about the eggs the hens lay that very day or the day before. But this trick on how to peel fresh eggs perfectly will also work on store bought older eggs.
After you try this trick, you will never go back to the old way of boiling eggs again. This is a total game changer!
Now for this trick, we will start with room temperature eggs. You can use cold eggs from the fridge but I have found starting at room temperature is even better. So what I do is collect my eggs for a few days and leave them on the counter UNWASHED until I am ready to cook them.
I say unwashed as they have their natural coating on them that keeps from bacteria getting in. You can read a little more about that on my post about Can Eggs Be Washed With Soap? Tips To Clean & Store Eggs.
Note: you will need a pressure cooker/Instant Pot to do this trick. I have and use the Power Pressure Cooker XL but the Instant Pot works just as well. Or any other power pressure cooker.
When you are ready to cook your eggs, wash and clean them just like you normally would.
How To Peel Fresh Eggs Perfectly – The MUST Know Trick For Anyone
Next, you want to add about a 1 1/2 cups to 2 cups water into your pressure cooker. Place your trivet inside the pot and then place the eggs on the trivet. You can get about 6-12 eggs in at a time. How many depends on the size of the cooker and size of eggs. Or how many you just want to cook at one time.
Now, place the lid on your cooker and make sure it is in the locked position. Be sure your valve is also closed. Then hit the steam button.
Next, you want to quickly hit the time adjust/add time button. You want the total time to be five minutes. Yes, it only takes five minutes to cook these babies (plus pressurizing time).
After they are done cooking, open your valve and allow to fully vent. You normally can tell when it is done venting as it will stop making that hissing sound. Should only take a minute or two.
Now you want to remove the lid. Then using a pair of tongs remove the eggs and place them in a cold bowl of water. If you have ice you can add a little to the bowl too so they cool even faster.
Allow to sit in the bowl for a minute or so. Then peel as normal. It is as easy as that! I mean look at the shells in my pictures, not one bit of egg peeled off with the shell! Now I don't have to feel like I have to make double the amount of eggs just so I end up with half lol.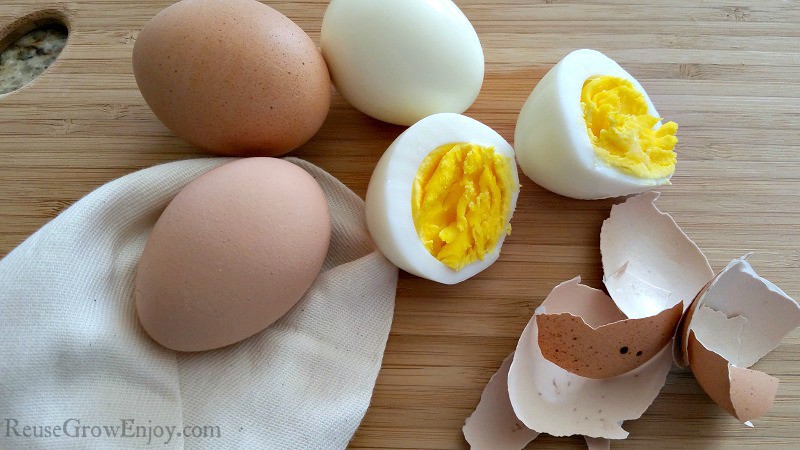 If you liked this, here are a few other posts to check out.