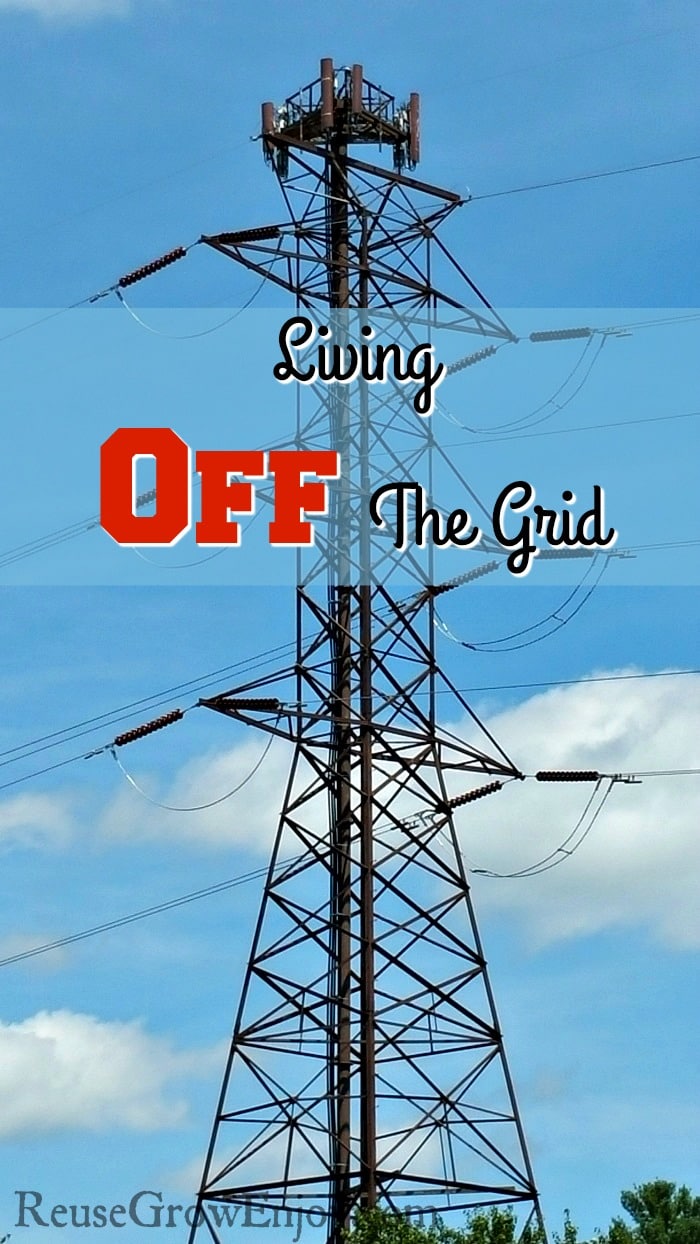 Living Off The Grid
More and more individuals are cutting ties with the modern world, and moving into more rural areas so they can be living off the grid either partially or all the way. Even more people, wish to be doing the same in the near future. Living off the grid is a fairly new phrase, but it is a concept that has been practiced for thousands of years. What does it mean to live off the grid, and why is it becoming popular again?
What is living off the grid?
Living off the grid simply means to self-sustain without the help of modern conveniences. It is the epitome of being independent of the world and its luxuries, and reconnecting with the world of nature. These individuals are removed, to some extent, from the dependency of government, many forms of society, and modern inventions. In other words, the family completely survives on its own without the need of society.
Why live off the grid?
There are various reasons to why people live off the grid or partially live off the grid. The main reason is because people no longer want to be reliant on the government, obtain financial freedom, and would rather fully rely on themselves to live in the world. They become completely self-reliant to produce what they need in terms of food, water, and shelter.
Some individuals want to be broken free from the chains of employment and want to be truly independent. Others want to become more one with nature and live the most natural way of living as humanly possible. Both of these reasons are fueled by the desire to be less stressed, and live a more healthy lifestyle.
In all the cases, the same remains true for each individual: to become responsible for the way they live life.
How does one live off the grid?
Further research must be done to understand how to make a home independent, but there are some things to consider when going off the grid.
Alternative power sources: When someone lives off the grid, they must cut ties with the most convenient ways to receive utilities. Local utility companies are no longer an option, and alternative ways to receive electricity, water, and other necessities are used. Other ways to use electricity is through the use of solar, wind, or hydropower. Water and sewer waste can be generated through a well, septic tank, greywater systems, or waterless composting toilets. Heat sources are independent such as propane and wood.
Land: Having a large enough piece of land to contain the home, garden, animals, and utility structures. No, it does not mean you have to have a 100 acres. When done right, you can have all of this on just a few acres.
Garden and animals: A large enough garden that produces ample fruit and vegetables for your family must be started immediately for food. Having animals for food or for other sources of food (milk, cheese) is also necessary. Both a garden and animals require hard work, care, and patience.
Initial investment: As with any new form of living, there is an initial investment. It will cost to buy land, seeds for a garden, animals, and alternative power and water/sewer sources.
Learn, learn, learn: Learning is part of living off the grid. Everything you do is going to mean a learning experience. You need to learn to properly compost in order to avoid waste. Also, you need to learn to minimize the use of electricity. You will never stop learning, and above all – you need to learn patience.
Seasonal needs:
Ensure you have the necessities for the seasons in the area in which you live. If the winters are long and cold, be sure to have heavy coats, snow boots, and other winter gear. If you live in an area that receives a lot of rain, be sure to have the adequate rain gear. In sunny and hotter areas, applying sunscreen and wearing protective clothing is necessary.
Other than the listed items, there are other considerations such as to the extent you will live off the grid. Questions to ask yourself include:
What are the medical and hospital care procedures should there be an emergency or someone falls ill?
Do you know the proper foraging skills? (gathering of plants to eat or use for herbal purposes)
How will I communicate with friends and family? (a post office box, internet, etc)
Will my kids attend a public school or will they be homeschooled?
What luxuries are you willing to live without? (home appliances, clothes shopping, etc)
Do you have expensive habits? If you do, how will those items be purchased or accrued?
Are you willing to make the necessary dietary changes?
How will you learn survival skills?
How will you compost, get rid of trash or recycle?
Will you be a part of a bartering system with the locals near you?
There is a certain independence that goes with living off the grid, but that does not come free. Once the initial investment is purchased, it will take a lot of research, time, patience, and hard work to put into a fully independent home. You may experience much success, but understand that with success comes some moments of failure.
Here are a few other posts you may want to check out.