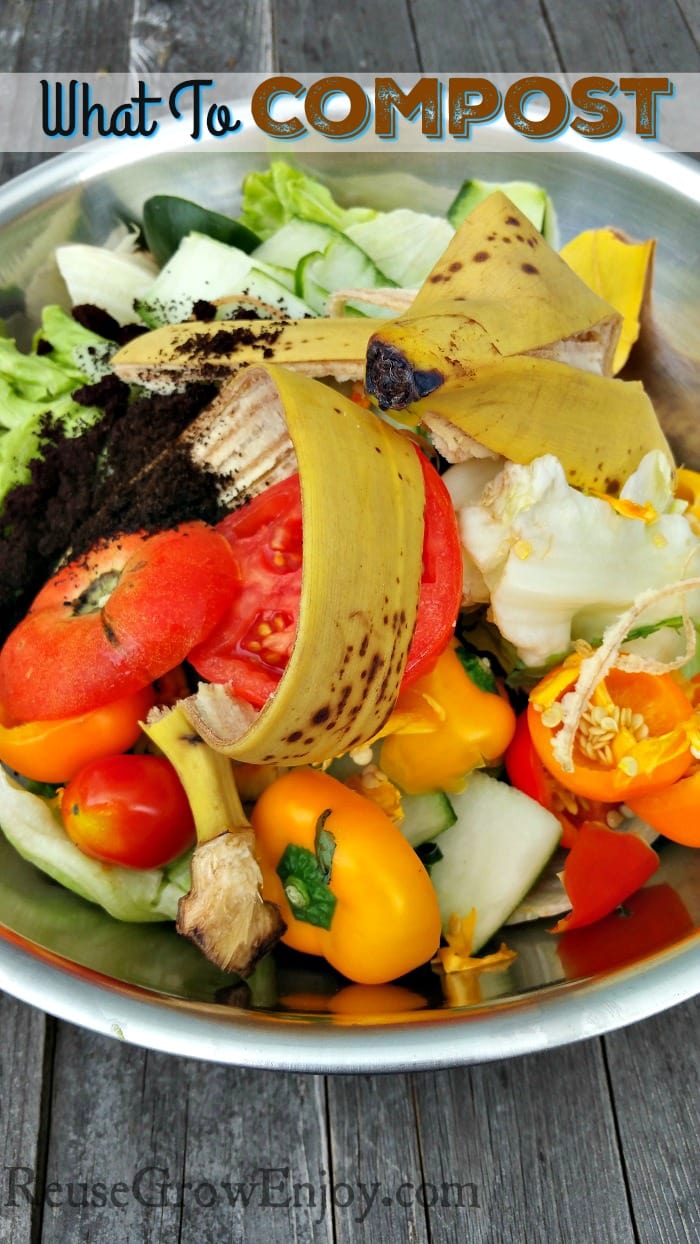 What To Compost
So you're ready to begin composting, good choice! Composting saves you money, improves your soil and reduces the overall impact on the environment. Adding compost to your garden will not only fertilize the soil, but it also feeds the soil with nutrients and microorganisms that are essential for plant growth and best of all it's free! But now you may be asking yourself, what to compost?
The first thing to understand about what to compost is that whatever goes into your compost is basically either carbon or nitrogen-based. A healthy compost pile needs to have more carbon than nitrogen. In general, green materials are nitrogen based while brown materials are carbon based. A good rule of thumb is to use when composting is to use one-part green materials and two parts brown materials.
Green nitrogen materials are protein-rich and make enzymes while brown carbon materials add bulk that allows oxygen to penetrate and nourish organisms. If you have too much nitrogen content and not enough carbon, your compost will be dense and decompose slowly causing it to smell. Occasionally adding a little garden soil to your compost is a good practice as it will mask odors and also help to accelerate the composting process.
Do not compost meat or fish scraps, any dairy like milk, yogurt or old cheese, perennial weeds, diseased plants, black walnut leaves, cooked foods or house pet manures.
Composting materials decompose at different rates however they all will break down eventually. To help to speed up the composting process, chop or shred larger material into smaller pieces. It also helps if you turn the pile over about once a week. If doing it by hand is not for you, they now also sell great compost bins that make it super easy.
To help you know what to compost and what it provides to the soil below is a chart that you can pin, print or bookmark to have it on hand.

If you like this post, you may also want to check out Best Natural Fertilizer For Your Garden or 7 Places To Find FREE Gardening Plants.