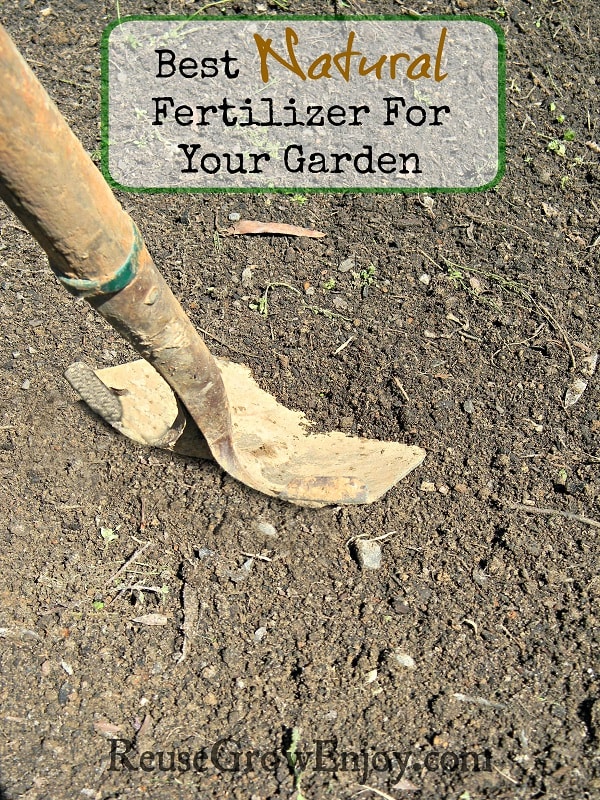 Best Natural Fertilizer For Your Garden
For those of us who value the health benefits of organic foods, it is important to know the best natural fertilizer for your garden. Just planting vegetables at home doesn't make them organically grown. By eliminating chemical laden fertilizers and sprays you can make sure to provide your family with the best possible healthy options on your dinner table.
Manure: Yes, this is a gross but powerful natural fertilizer, it is also one that has been used for generations. The best way to find quality manure is to check with local farmers or ranchers that would have cows, horses or chickens you can gather from. Especially if you have a farm that raises grass fed beef. You know that there will be no chemicals ingested by the animal that could make it unhealthy for your plants. You can also check with various farm supply stores and ask questions about where the manure comes from, if the animals were fed a chemical free diet and other similar questions. If you use chicken manure, just be sure to add to the soil and not right on the plant as it will burn the plant.
Egg Shells: This is one of the most popular and easiest ways to help fertilize your plants. Egg shells make great containers to start your seeds in, and then plant directly into your garden. Crushed egg shells provide nutrients that enrich the soil around your plants.
Organic Homemade Compost: Gather your vegetable and fruit peels and cores into a bucket or bin in your yard throughout the year to build your own natural compost. The nutrients in these foods as they break down will be perfect for feeding the soil around the plants in your garden. For best results compost organic fruits and vegetables.
Grass & Plant Clippings: When you mulch leaves, mow the lawn or even trim down plants and shrubbery you have tons of clippings leftover. Mulch those clippings and till them into your soil to be used for gardening. They break down and feed the earth giving it rich soil that will help your plants to grow stronger and healthier.
Coffee Grounds: Not just people enjoy coffee, the earth does too! Coffee grounds have long been recommended as a natural fertilizer for gardens. Instead of tossing these into the trash after you finish your pot of coffee, add them directly to the soil or toss them into your compost heap. They provide great benefits that will give you a rich soil in your garden.
It isn't difficult to use natural fertilizer in your garden. You simply have to think outside the box and look at the great natural elements around you that are available for use. If these don't work for you, there are brands of bagged or liquid organic fertilizer
that you could also use.