Excited to get your garden growing, but finding yourself on a bit of a budget this year? Sounds like you could use some FREE gardening plants! Find out seven different places/ways you can get free plants.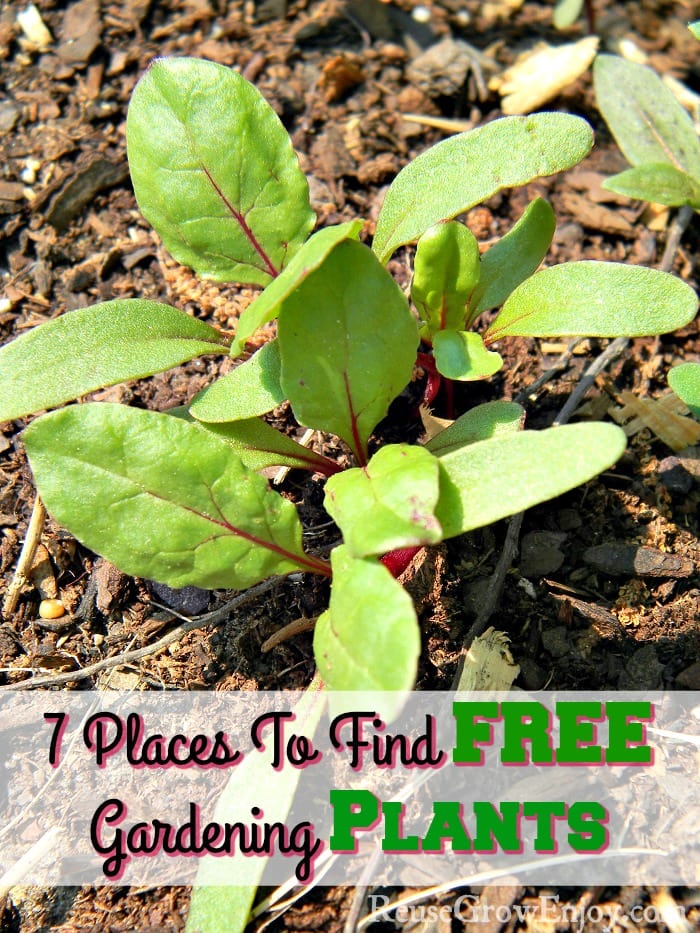 7 Places To Find FREE Gardening Plants
I am sure you are now wondering where does one find free gardening plants? The truth is free plants are out there, you just need to know where to look.
Take a look below at 7 places to find free gardening plants so you can get your garden growing for less…much less. Here is what you need to know.
1. Community Gardens.
Many towns and cities have community gardens that are cared for by volunteers. If you help out at these gardens, you might be able to get your hands on seedlings or plants as they need to be separated.
Find out if there is a community garden in your area where you can find free plants, seeds, or seedlings. Don't have a community garden? See if there are any garden co-ops or clubs that would offer the same opportunities.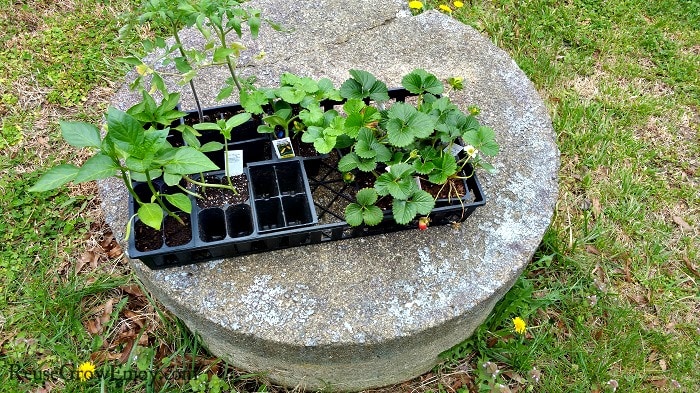 2. Swap Divisions With Neighbors or Friends.
Do you have a friend who loves to garden too? If so, why not trade plants with them? Every good gardener knows you have to thin plants. When it comes time to thin out plants, the two of you can trade what you don't need for what you don't have. This is a great way to give and get.
3. Check out Craigslist.
Craigslist is still a great place to find freebies, even plant freebies. Check out the FREE or Garden/Farm section on Craigslist, as there are often times people getting rid of plants they had to divide up.
This is a great way to get lilies, ground cover, hostas, and other plants that need regular thinning out. As with any time you are on Craigslist, just be careful and meet in public places.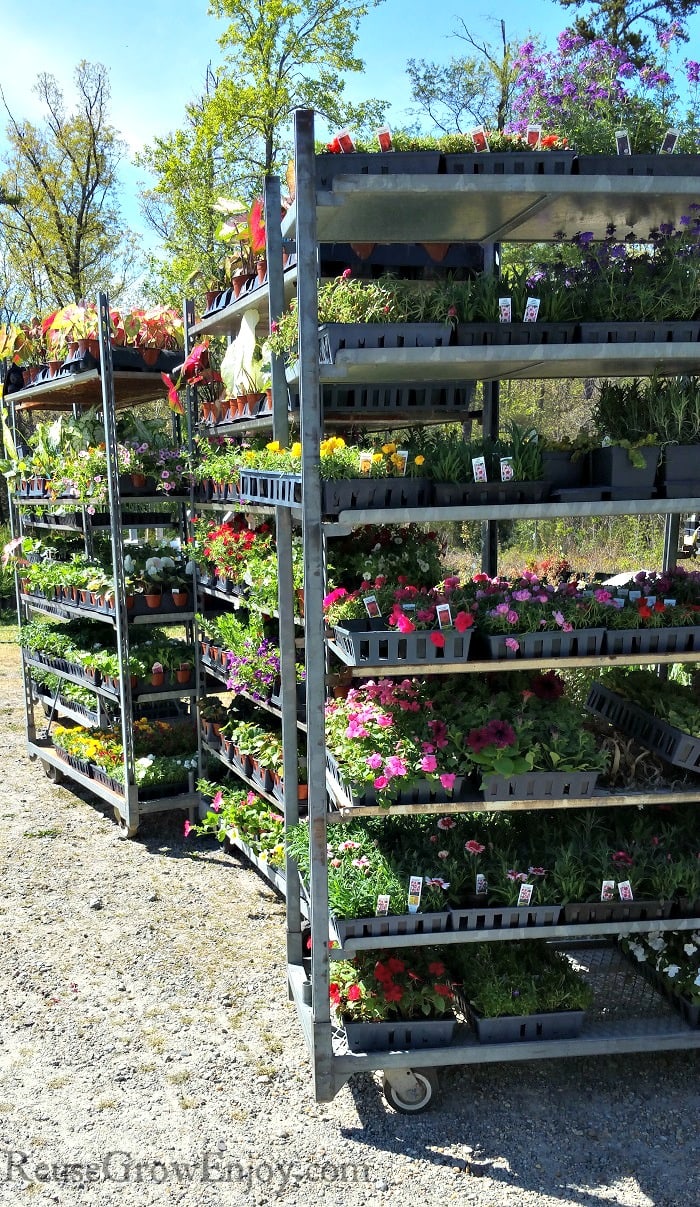 4. Your Local Farm/Garden Center.
Many times, these centers will toss away plants that come in damaged or become damaged while in stock. Ask a manager if you can have access to these plants for free or at a big discount. If they are going to toss them, they might be open to giving them to you.
Then, you can give them some TLC and bring them back to life. I have had so many plants given to me this way. Even when they look like death, you can bring them back with some extra care.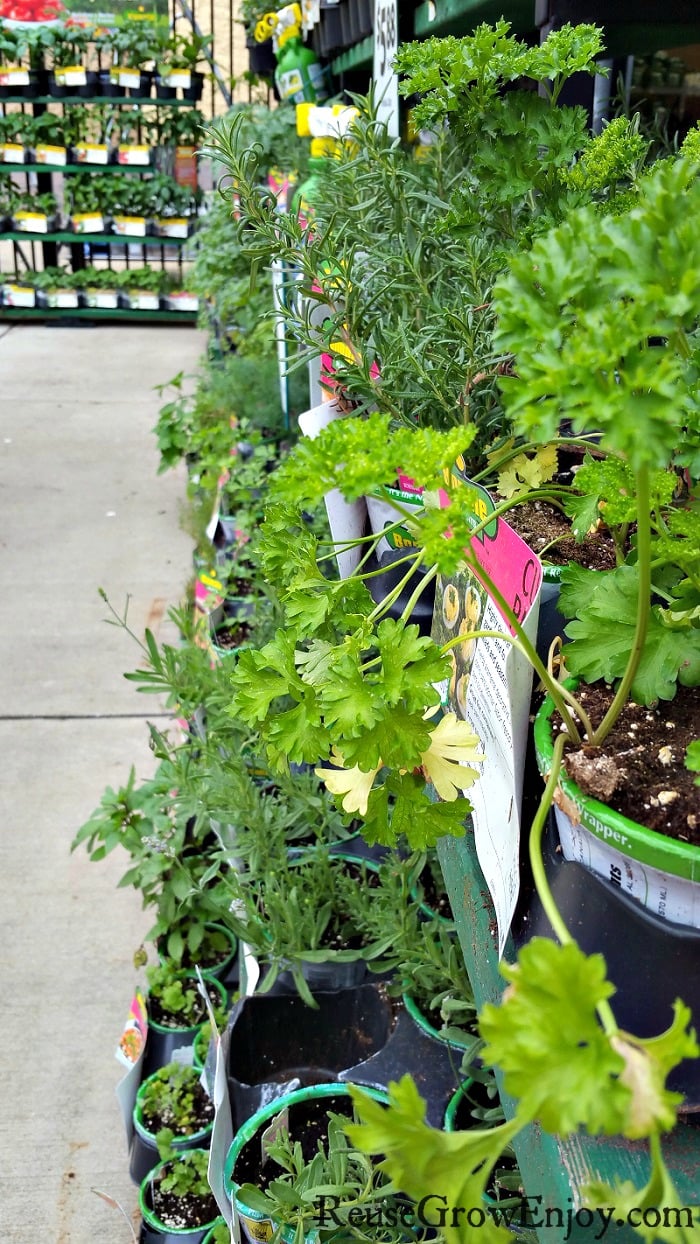 When you find yourself eating tomatoes, peppers, cucumbers, or even melon, save the seeds. Store them in a cool and dry place until planting season arrives.
Then, plant them as you would store bought seeds. The best part? These are free! It takes a little effort to save the seeds instead of tossing them, but when it comes time to plant you will be so glad you did.
6. Join Facebook Swap Groups.
Search for local gardening groups in your area that swap and exchange gardening seeds and plants. Join and you will meet other gardeners in your area that need to thin out plants and are happy to give them away or trade them for what they need.
To find a group, try some search terms in the top left-hand corner of the screen and see what comes up. Or, you can ask other gardening friends for referrals. Same goes for Facebook as Craigslist, be careful and meet in public places.
7. Check Out Freeplant.net
This is the perfect website for anyone looking for free garden plants! Visit this website to find all sorts of free gardening resources!
Most of the items you need to provide an envelope and stamp for shipping, but this is just pennies to pay for the freebies you are getting. Choose from seeds, bulbs, and other gardening freebies.
Are you ready to get your budget savvy garden growing? Give these 7 places to find free gardening plants a try and see how easy it can be.
Do you have a favorite place/way you use to get free gardening plants? If it is one we did not cover here, please feel free to leave it in the comments below to share with others.
Here are a few other gardening posts to check out.