Ever have an old t-shirt with a stain or a hole in it? No need to toss it out when that happens. There are lots of great ways to reuse old shirts. I am going to show you how to reuse old t-shirt to make a rope dog toy diy.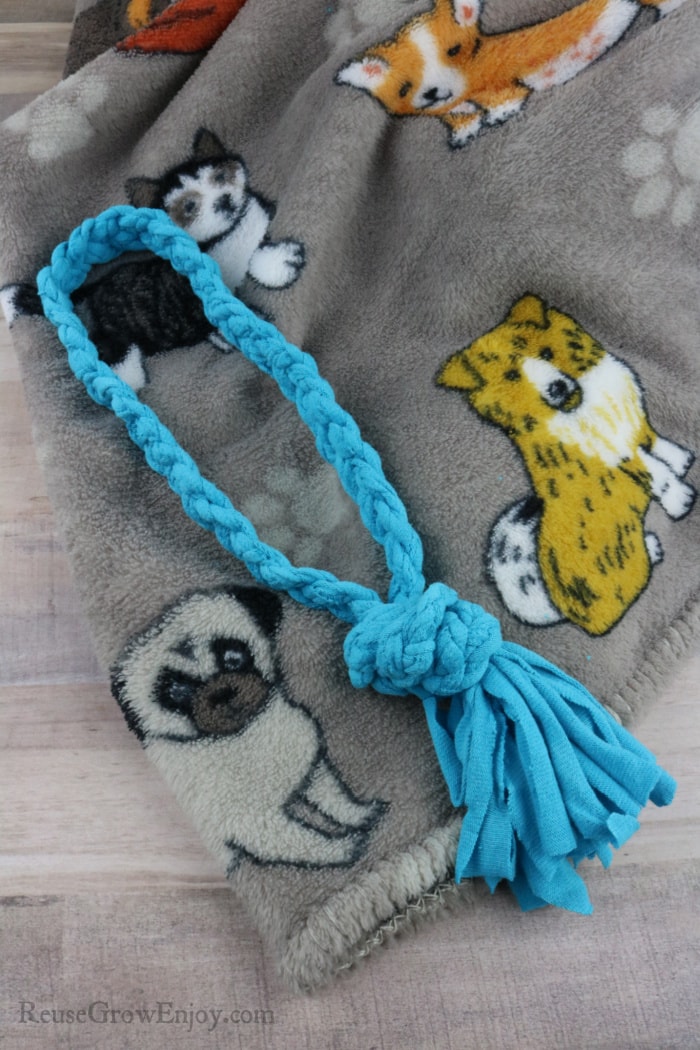 No need to head to the pet store for new toys for your dog. You can make these easy homemade dog toys in just a few minutes. You don't even need to know how to sew or need a sewing machine to make rope DIY dog toys.
Plus, chances are you have everything you need to make it without making a trip to the store for craft supplies.
This craft can be made from any cloth/fabric as long as you have pieces of fabric that are 1/4 wide by at least 50 inches long. But when making from an old t-shirt, it works best if using a shirt that is extra-large or larger.
You can also use the same steps to make a smaller dog toy from things like an old sock.
Even if you do not have a dog this is such a great way to reuse fabric and shirts. They make great donation items for your local rescue, shelter, or pound.
If you are looking for other upcycling crafts, here are a few to check out.
Supplies Needed:
1 Extra Large Or Larger Old T-shirt (could also use old jeans)
String or Clip
Pair Of Scissors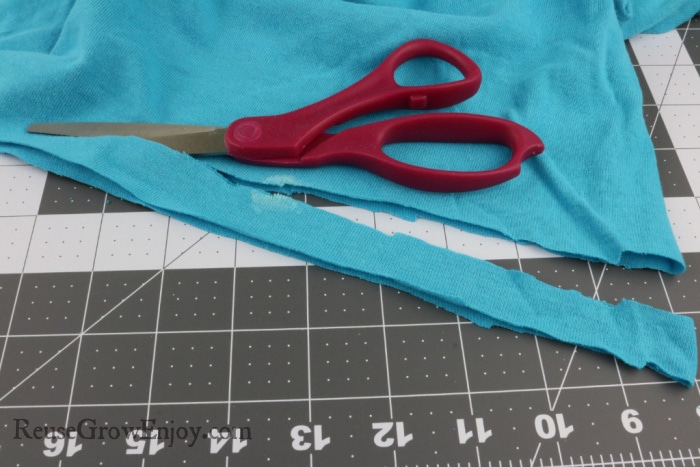 How To Make This Dog Toy DIY:
Start by cutting the t-shirt into fabric strips. You want them to be about 1/2 or 1/4 wide strips.
Next, cut the strips at one end. So that they are long strips and not a loop.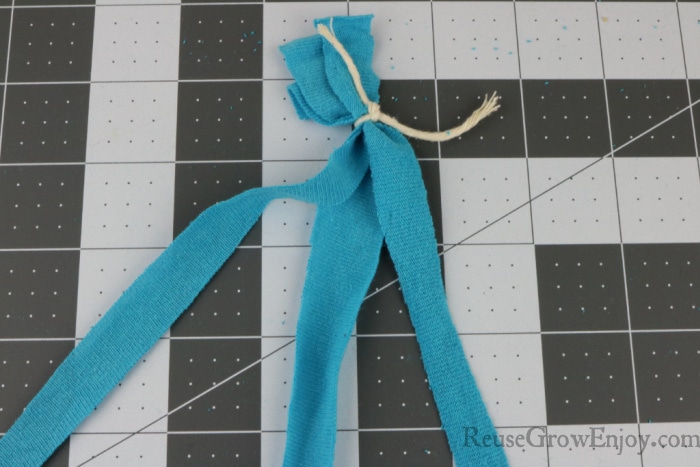 Now tie a small piece of string around 3 pieces of the t-shirt strips at one end.
Then the next steps is to braid those 3 pieces together. If you are not sure how to braid, you simply cross one outer piece over the middle and alternate from the left to the right side.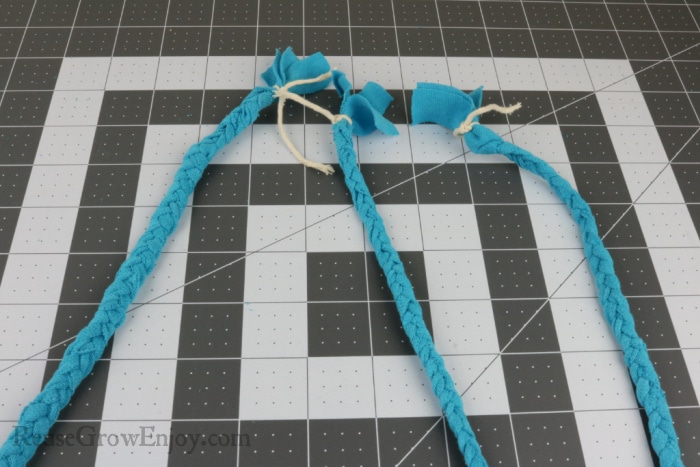 Then do another 3 and another 3. so that you have 3 finished braids when done.
Now you want to tie a small piece of string around one end of all 3 braids. You want them to be all tied together.
Next, take those tied-together braids and braid them together to make one large braid.
When you get to the end, curl it back around so that you can tie the two ends together in one large knot.
Carefully cut off the strings. Just make sure you do not cut the braids.
This last step to this easy DIY dog toy is optional. If you want the ends to look even and not different lengths, trim off the ends.
I am sure this will soon become one of your dog's favorite toys to play tug of war with!
Frequently Asked Dog Toy Diy Questions:
Q. Could you use a piece of rope to make this toy?
A. You could. You just want to make sure it is a soft piece of rope and nothing harsh that will hurt your furry friend.
Q. Can you reuse old t-shirts like this to make a DIY snuffle mat?
A. You can! Simply use something as a base and then cut small strips of shirt and attach them to the base.
Q. Is there a way to make this more of a chew toy or a more interactive toy?
A. If you want to make this toy a little more interesting for a little more mental stimulation you could add an old tennis ball to the end.
Q. How do you add a tennis ball to this dog toy?
A. Punch a hole all the way through the tennis ball. Then push a few of the braids through the hole before you tie knots on the other side of the ball to hold it in place.
Q. Is this t-shirt dog toy as good as store-bought toys?
A. It is! It is such a good use of upcycling old fabric for a good game of tug.