Thinking about trying sustainable living? Some get overwhelmed by the thought, but it does not have to be hard. Check out these 5 strategies that will help you get started living a self sustainable living.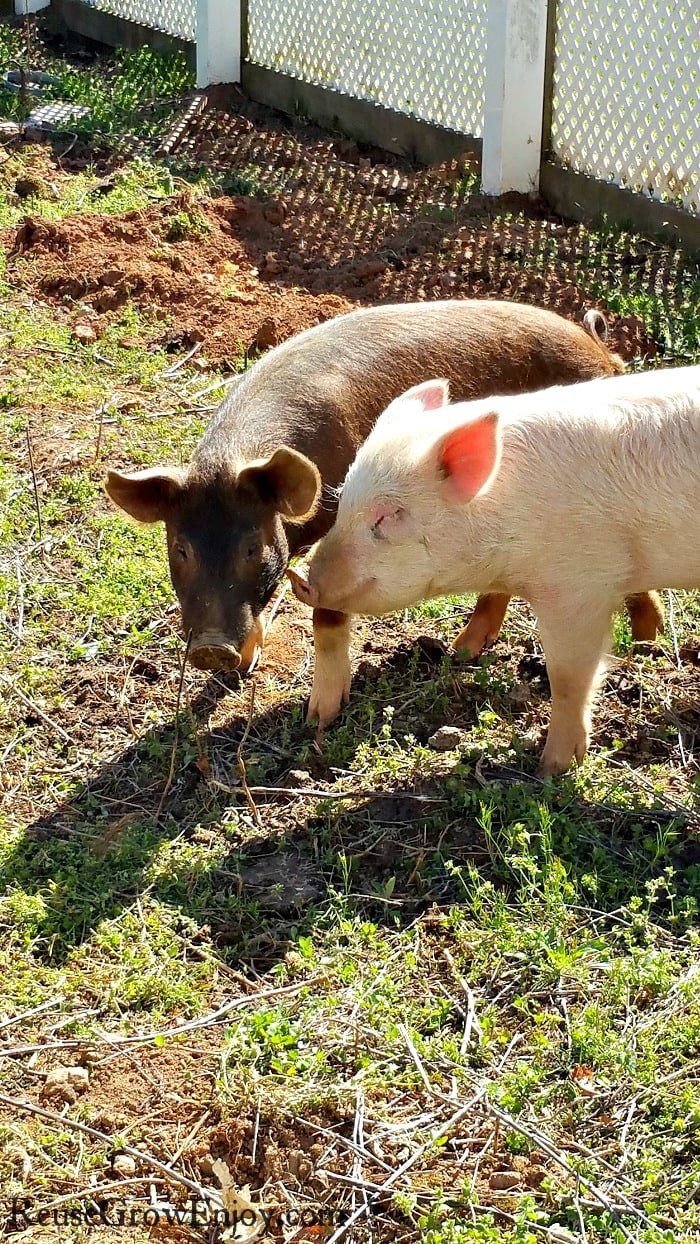 5 Strategies for Self Sustainable Living
Whether you're looking for ways to simplify your life or trying to live off the grid more than on the grid, these strategies I'm sharing today will help you to start a more self sustainable living.
Switching over to a self sustainable living is easier now than it ever has been. You simply need to be dedicated in your mission and follow these 5 strategies for self sustainable living below.
Deal with Outstanding Debt:
The last thing you want to deal with is debt as you move towards a more self-sustainable lifestyle. Work together with your partner to reduce or remove all debt that you've accumulated while living a lifestyle on the grid.
Whatever you have to do, get this outstanding debt removed from your life so that nothing is hanging over your head as you work to be more self-sufficient.
Depending on the size of the debt, it can take a little time to accomplish this step. But as long as you are mindful not to make more debt as you go, it can be done.
Downsize Everything:
Self sustainable living can be compared to living a more minimalist style of life. With that being said, you'll need to go through everything you own and have within your current household.
Get rid of, sell or donate anything that won't be necessary for your new self-sufficient lifestyle. This process must be done as you work to downsize your living quarters with a smaller house.
When you have fewer things to take up space and time in your life, it really is a win-win. You will have more time to spend with family and friends and less time trying to pay for more "things".
Grow Your Own Food:
Get that garden started! When it comes to self sustainable living, you must learn to grow and make your own food. If you truly are on a mission to live off the grid, be healthier and work less at a job that doesn't pay much, then growing your own food is a must.
Start growing vegetables and fruits while you move towards owning cows, pigs, and chickens to sustain your own food source.
Consider Energy Options:
While solar power may not be something you can jump on to use for your entire self sustainable living scenario, you can use solar power for some portions of your new living quarters.
Solar power is becoming more affordable for the average person. Even if you only bought a panel or two at a time, you can start saving right away.
If a full panel is not in the budget right away, think about using solar outdoor lights or the solar light bulb in a sunny room or two.
Focus On The Basics:
Lastly, the best strategy for self sustainable lifestyle is to focus on the basics. You'll need to make sure you have a way to provide shelter, water, food, and energy. During your journey to living a more self-sufficient lifestyle, you'll have some bumps and stressful moments.
It's important that you get the basics covered and remain open to suggestions from others as you work to create your new life.
There you have it, 5 strategies for self sustainable living that will help you move forward with this new lifestyle. It's truly a positive change for you and your loved ones when you opt to start living a more self-sufficient lifestyle.
Soon you'll find that you won't have to work so many hours at some job to make it in life, you'll find that mastering a self-sustainable lifestyle helps you enjoy life more and have time to spend with loved ones.
If you found these tips helpful, here are a few other posts you may like.