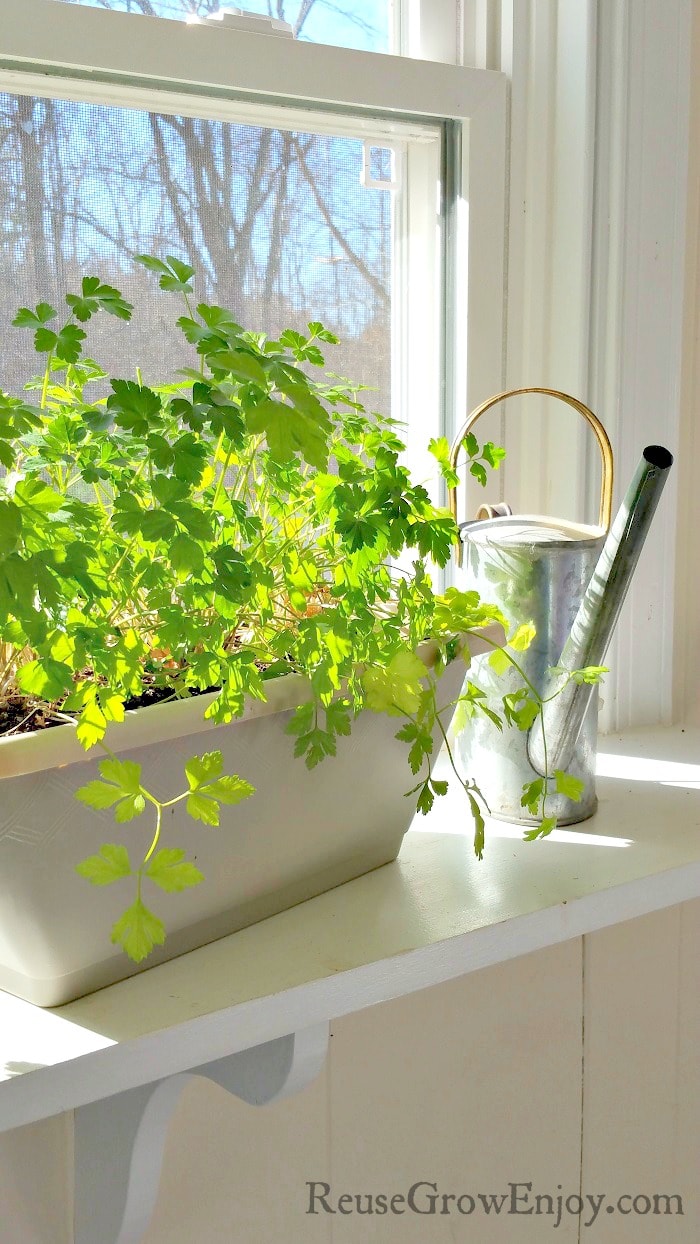 7 Reasons to Plant a Windowsill Garden
Many people want to grow fresh herbs, but they think they don't have the time or space. However, a windowsill garden is the perfect solution to both of those growing issues!
If you love the idea of fresh greens and herbs but are limited as far as where you can grow, a windowsill garden can be the answer to all sorts of growing issues.
Look below at 7 reasons to plant a windowsill garden and see why a window garden may be exactly what you need.
1. You don't need to worry about the soil quality in your yard.
If you have highly acidic soil or soil that is lacking nutrients, it makes no difference with a window garden. When you plant a windowsill garden you can buy a bag of nutrient-rich soil and you are good to grow!
2. You can grow in even the smallest of spaces.
A few small planters or a window box are all you need for your windowsill garden. Whether growing inside the window or using a window planter, your tiny space is just enough for a few herb plants, leafy greens, or even cherry tomatoes.
3. No fancy supplies are required.
It really doesn't take much to get a windowsill garden growing. You need a planter, some soil, your plants, and some plant food and water. That is it! Chances are you have most of these supplies on hand already and can get growing without buying a bunch of extra items.
4. There is a vast variety of items you can grow.
There are so many items that fit perfectly in a window garden. You can grow cilantro, basil, rosemary, mint, chives, parsley, dill, lettuce, kale, swiss chard, even mini tomatoes. That is quite a variety of plants to choose from! You can, of course, grow from seed, or enjoy quicker results when you plant seedlings in your windowsill garden.
5. Your abundance of herbs can be frozen or dried.
Should your little windowsill garden grow a lot of produce, you can always dry and freeze it for use during the winter months. You will truly get your money's worth from your little plot and be amazed at what the small space can produce.
6. The current climate doesn't matter.
When growing an indoor windowsill garden, the outdoor climate doesn't matter. You can easily grow herbs and greens even when it is in the negative outside. Your windowsill garden will help you avoid many growing limitations!
7. It's fun and convenient.
When you are cooking, wouldn't it be fun to grab fresh herbs for your salads and marinades? When you grow a windowsill garden, all of the fresh ingredients you need will be right at your fingertips. It doesn't get much better than that!
As you can see, there are all sorts of excellent reasons to plant a windowsill garden! Give these reasons your consideration and see if a windowsill garden isn't perfect for you and your growing needs.
If you like this post on window garden, here are some other gardening posts to check out.