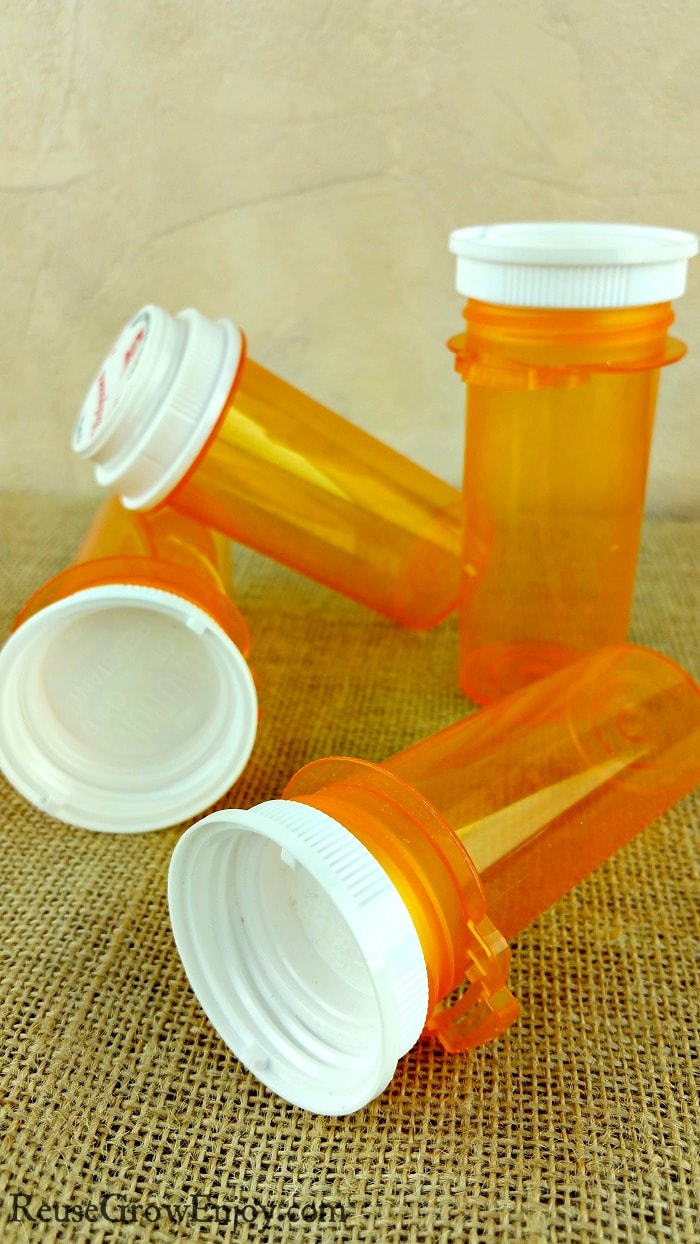 9 Ways To Reuse A Prescription Pill Bottle
Many of us today, are on some kind of prescription. Some of us, are on several different kinds of pills we take on a daily basis. This adds up to millions of bottles a year at your average landfill. There are other ways we can use these handy little pill bottle long after our pills are gone.
Coin Holder:
One such use for a pill bottle is a coin holder. They are great for holding a decent amount of quarters for whatever you need them for the most. Perhaps going to the laundromat. Or using at a soda machine. Your old bottle will keep them clean and readily available in your car or pocket.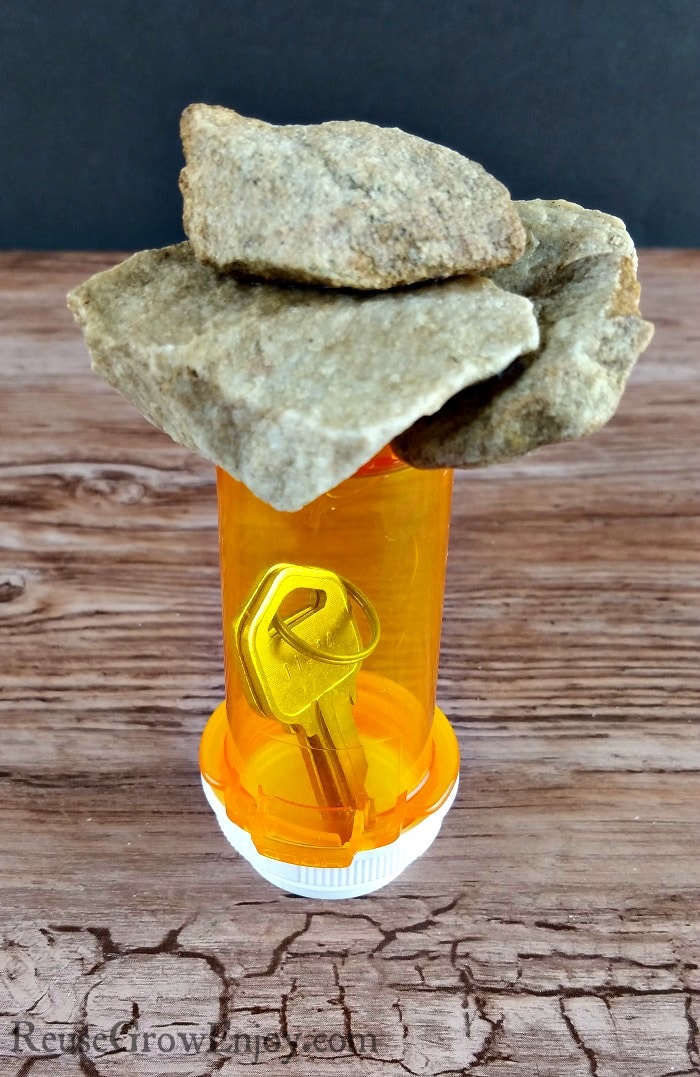 Key Holder:
Another handy item is a spare key holder. Too many people use the under the front mat so much that it is not much of a hiding place anymore. Glue a small piece of rock or other natural items to the top. Then place in a hole in your front yard, down far enough so your rock top blends in with others in your landscaping or yard. Make sure it is just unique enough so that it doesn't make you forget where it is.
Need a step by step? Check out my post on a DIY Hide A Key – Made From RX Bottle.
Q-Tip Holder:
A good use for people on the go is a Q-Tip holder. Sometimes after the morning shower, you can be in quite a hurry to get out the door and get to work. This can be a handy thing to have in the car when you realize later on you forgot your daily ear cleaning. It keeps them dry and clean also.
Toothpick Holder:
If you are someone who is prone to getting food stuck in your teeth often, it can be a handy portable toothpick holder. You may also want to make a small hole in the cap to have an easy dispenser.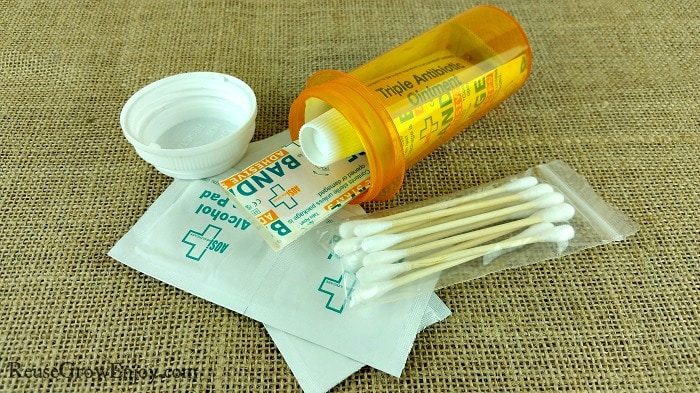 First Aid Kit:
Something also for people on the go is a makeshift first aid kit. Depending on the size of your pill bottle, you can put a decent amount of bandages and perhaps even some antiseptic stick for small cuts.
Earbud Holder:
For those who like their music on the go, it can be a handy earbud holder. Whether going for a run or to the gym, storing your earbuds in a pill bottle will keep them from tangling with other wires or items in your car.
You can even dress it up and make it into a keychain. Check out my post on Pill Bottle Upcycled To Earbud Case.
Candy Holder:
If you are someone with a sweet tooth, it can be a small candy holder. Just the right size for that quick sweet treat just when you need it. You have to be careful though not to use it for this in front of small children so that they don't confuse prescription pills with candy sweets.
Razor Blade Holder:
If you are someone who uses razor blades often. Perhaps for cleaning windows, it can perfect for safely disposing of your dull blades without leaving them out causing potential harm to yourself or others. When it's full, throw it away.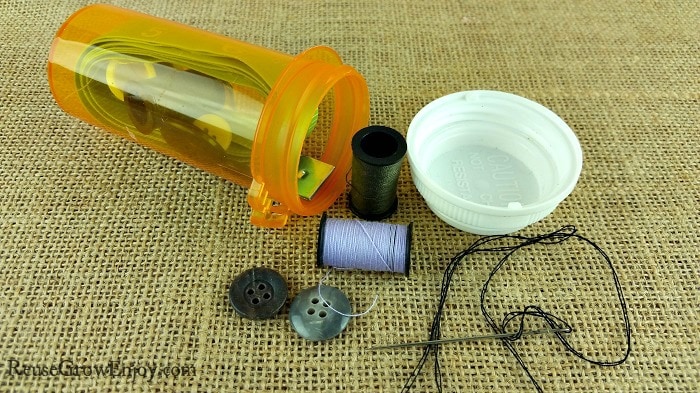 Sewing Kit:
You may have a need for a quick stitch from time to time. An old prescription bottle can be used as a portable sewing kit. A larger bottle should be able to even hold some small spools of thread along with an assortment of needles. Perhaps even a small folding ruler and a button or two.
We all have so many items all around us that can be used for another purpose. You may personally find a use for your pill bottle that is not listed here. Chances are you have some around your house now. Try some of these uses yourself or invent some great ideas to reuse this very common handy item.