Pill Bottle Upcycled To Earbud Case
Do you often wonder if there are ways to reuse your pill bottle? So many have a few each month and just toss them in the trash when they are done. Not only are they great for carrying other pills in your bag, they are great for so many other things too
One great way to reuse them is to turn them into a case for carrying earbuds and other things in your bag, purse or car.
Looking at a simple pill bottle can be a little boring, but there are super easy ways to dress it up and make it your own.
Two things that work really well for giving it a little style is either by using washi craft tape or to use markers like a Sharpie.
Below I will show you how I made mine. I also added a key ring so that I could attach it to my purse. That way I don't have to go digging for it and it will always be in the same place.
I say to use a bottle with the sticker removed, if you have issues getting the sticker off, check out my tip on natural glue remover.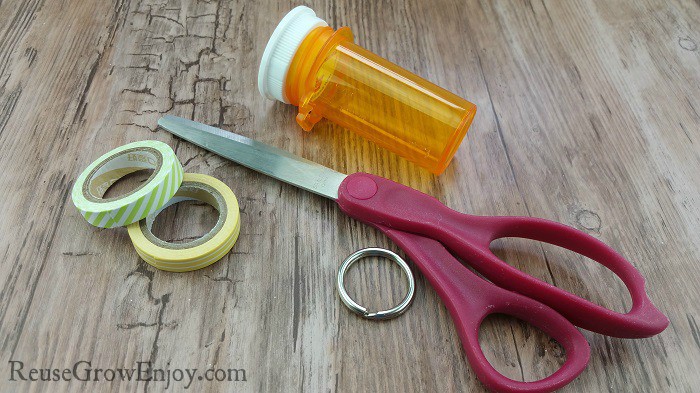 Pill Bottle Upcycle Supplies:
Empty Washed Pill Bottle With Sticker Removed
Scissors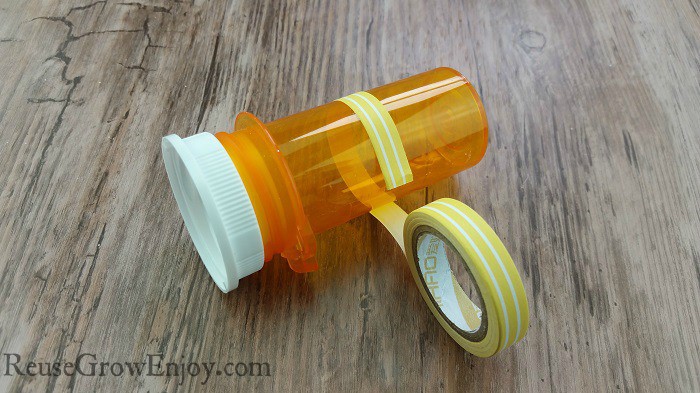 Pick the tape you want to start with and wrap one layer all the way around the bottle. Be sure to slightly overlap it so that it sticks to itself. Using the scissors, cut it from the roll when you are all the way around.
Next, do another round in a different tape. You can do this as much as you want just like the first one. For mine, I did five different times around. But feel free to play with it until you have it the way you want.
The last step is to add the key ring. I found it easier to get the ring on with the pill bottle top off. I also found it helpful to wedge something in the ring to help hold it open as you push it through the are that locks the cap on.
After you have the ring on, add your earbuds or whatever you need to carry to the bottle. Then put the cap on and you are good to go!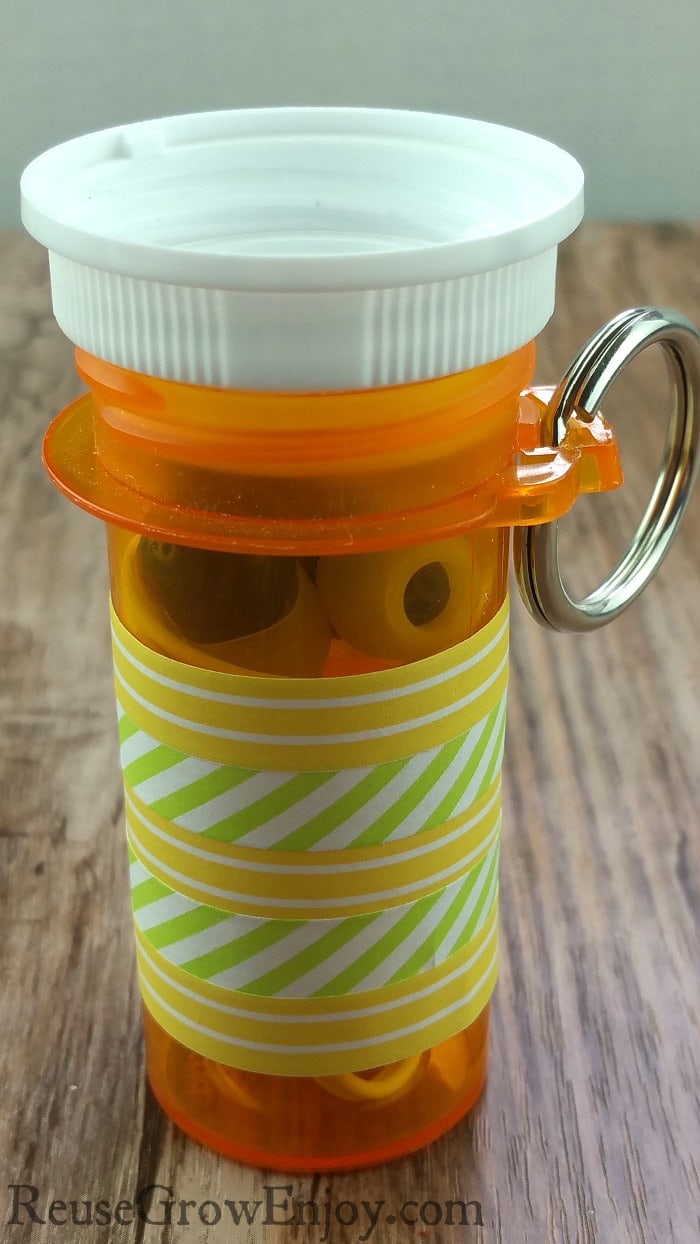 If you liked this upcycle, here are a few others to check out.