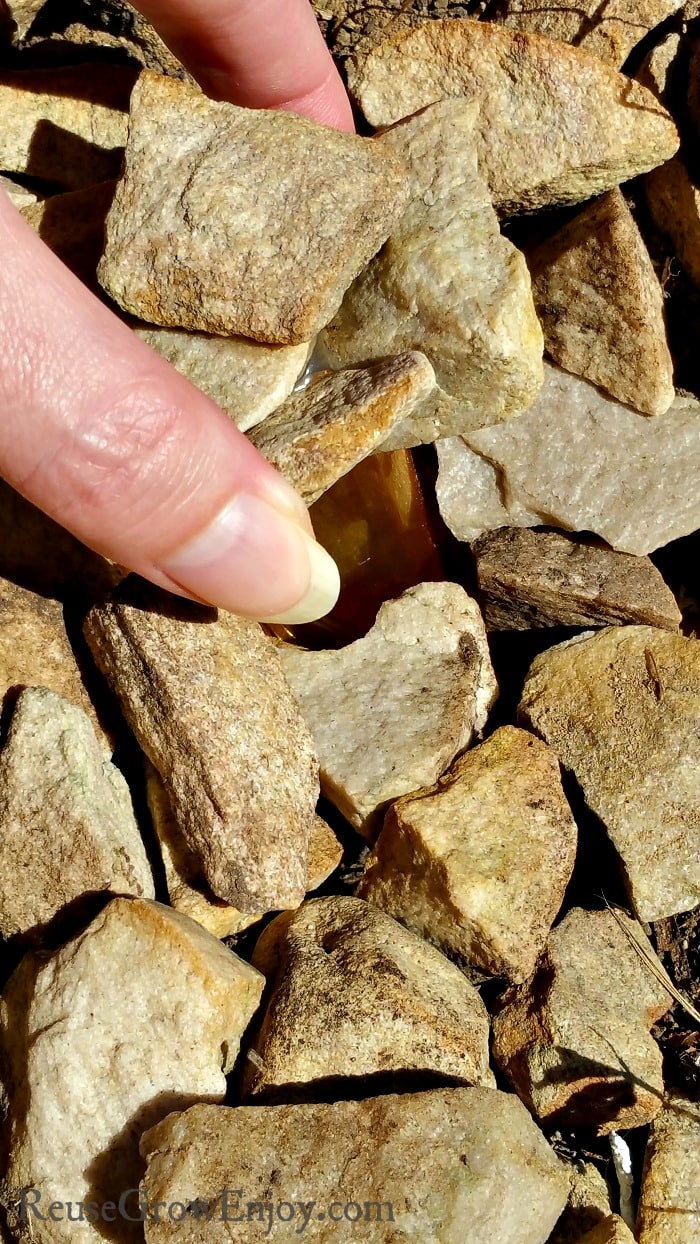 DIY Hide A Key – Made From RX Bottle
Do you or someone you know have an old RX bottle kicking around? If so, I have a DIY for you to try. It is a hide a key made from an RX bottle.
Sometimes finding ways to reuse things means you have to think outside the box. This is such a great way to reuse RX bottles and have a safe place to hide a key at the same time. It allows you to put a key where most would not look and it is still safe from the weather.
This hide a key DIY only takes just a few minutes to make. The longest part is just allowing the glue to dry.
You will need a strong glue to make this because of it being exposed to weather. A normal hot glue or crazy glue will not work and will only fall apart. You need either an epoxy or an industrial adhesive like the one I used.
DIY Hide A Key Supplies:
1 RX Bottle
Industrial Adhesive (I used E6000)
1 Large Rock or 2-3 Smaller Ones
Directions:
The first thing you want to do is remove the label sticker off of the bottle. This is to keep mold and stuff from growing on it when it rains. If you have trouble removing it, try using some natural glue remover.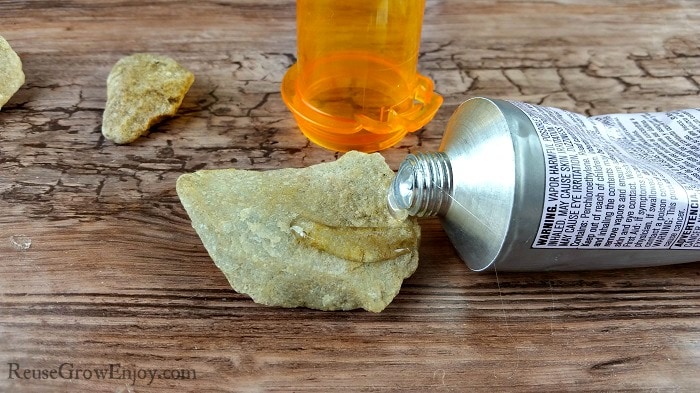 Now, turn the bottle upside down. The reason for this is because it makes it easier to open to get the key out then if you glued the rocks to the lid.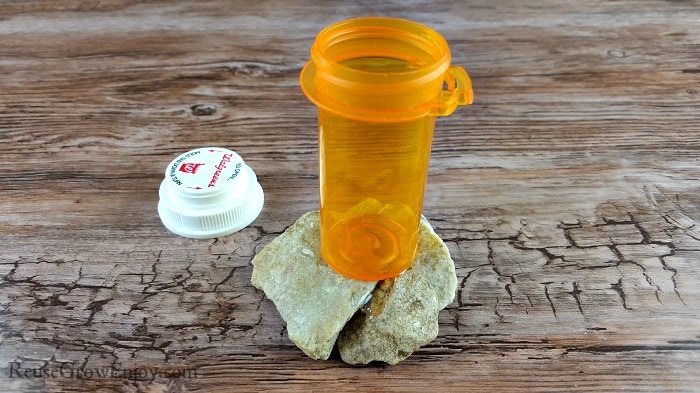 Using your adhesive glue your rock to the bottom of the bottle. You want to make sure you have a rock large enough to cover it fully and hang over some. If you do not have a large rock, you can glue a few together overlapping each other and use those like I did as I wanted mine to match the stones I have. Set aside and allow to fully dry.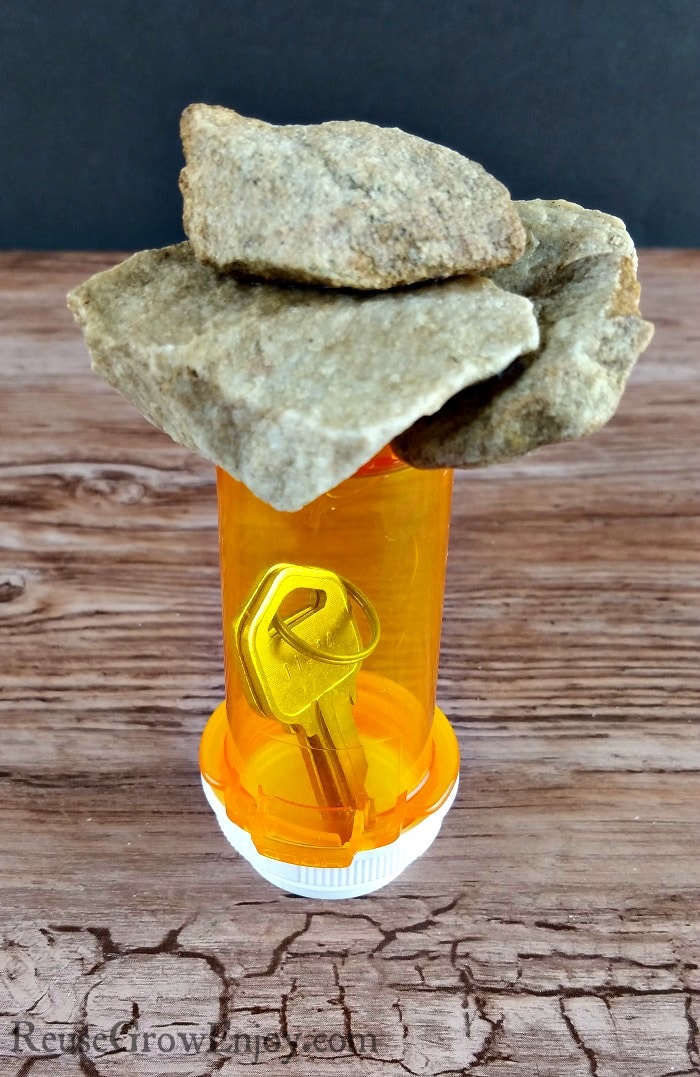 After the glue is totally dry, you can remove the cap and place a key inside. Then put the cap back on. Now find a place you want to store. Dig a hole deep enough for the bottle to fit into. Then place the bottle in the ground with the rock end up.
You now have a nice safe spot to hide a key!
If you liked this DIY, here are some others to check out.