If you have been wondering how you can reuse egg cartons, you have come to the right place. I am going to share 9+ Ways To Reuse Egg Cartons. Now you can start collecting them and not just tossing them in the trash.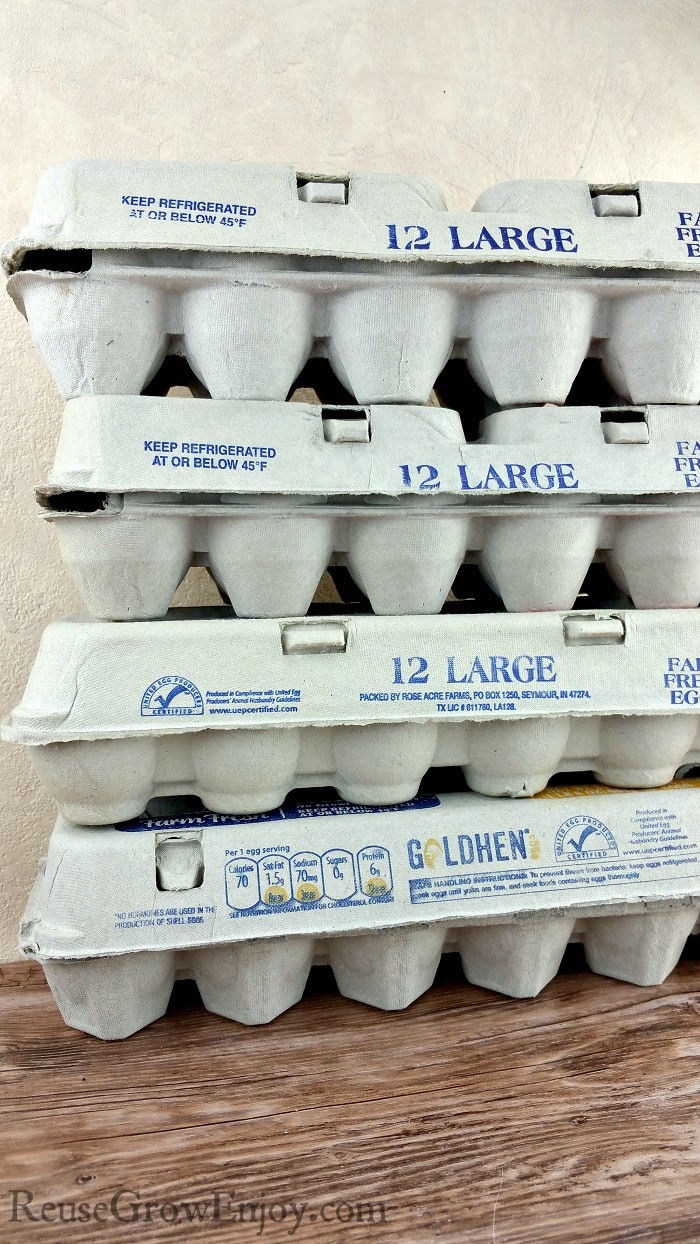 Ways To Reuse Egg Cartons
Egg cartons are something that is in just about every kitchen out there. Well unless you have your own chickens then you may just store them in a basket, bowl or even an egg skelter.
Most just toss them in the trash when all the eggs are gone. Some can be recycled, however, there are some wonderful ways you can reuse them too.
Below are nine or more ways you can reuse your cartons to get you started.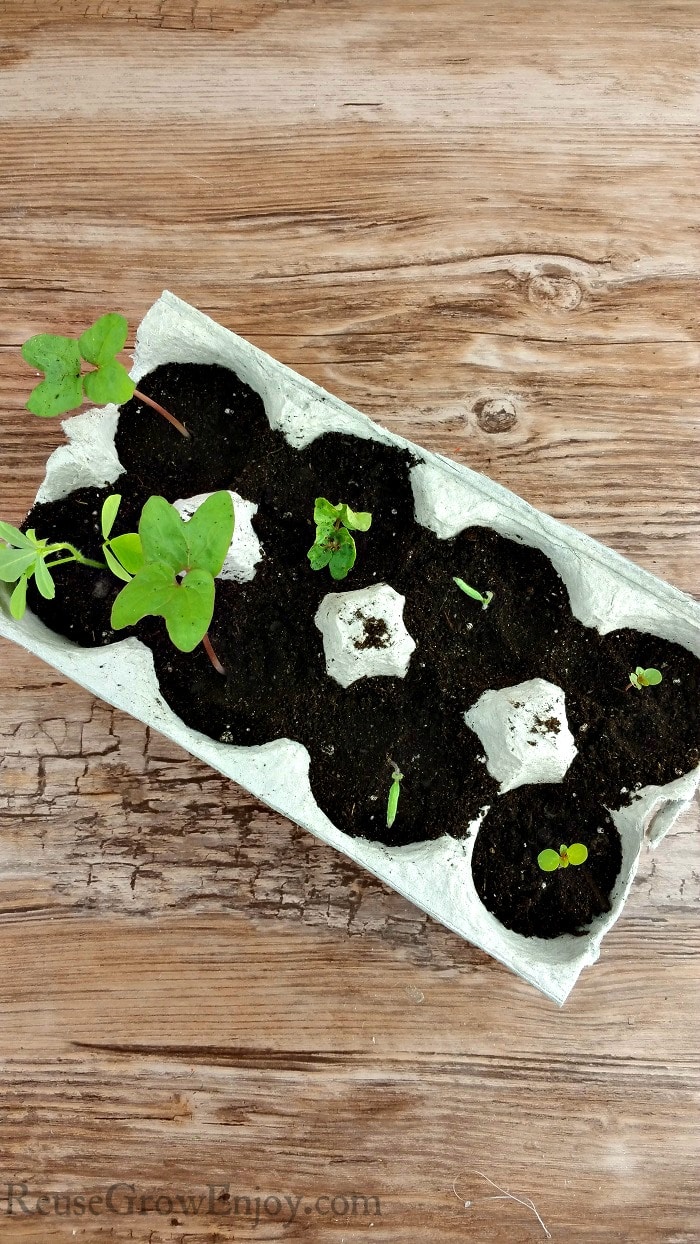 Plant Starters:
Egg cartons make great plant starters. If you have the cardboard type you can start your seeds in it and then plant it right in the soil when you plant.
If using the styrofoam ones, you will need to remove them from the carton before planting. The clear plastic ones you would have to do the same. However, they work wonderfully as little greenhouses when starting the seeds.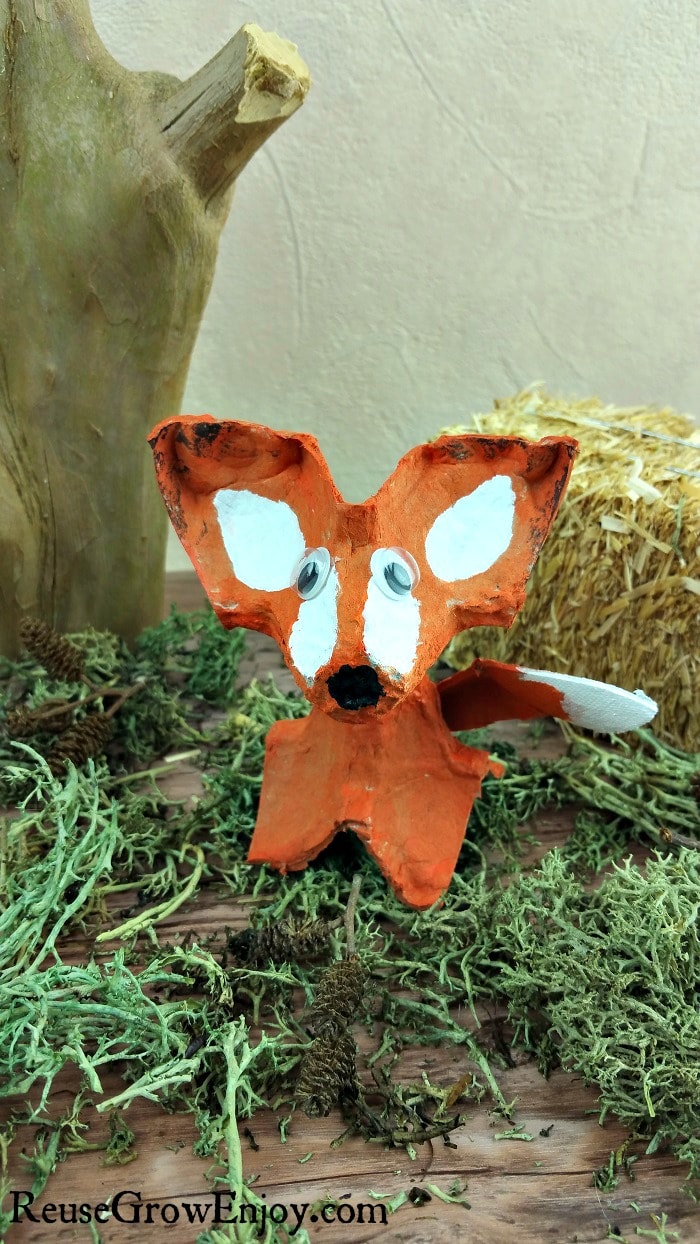 Craft Projects:
You can use them for all types of craft projects. They are great for adult and kids crafts. One idea is to make this DIY Egg Carton Fox Craft. There is even a step by step video you can watch too.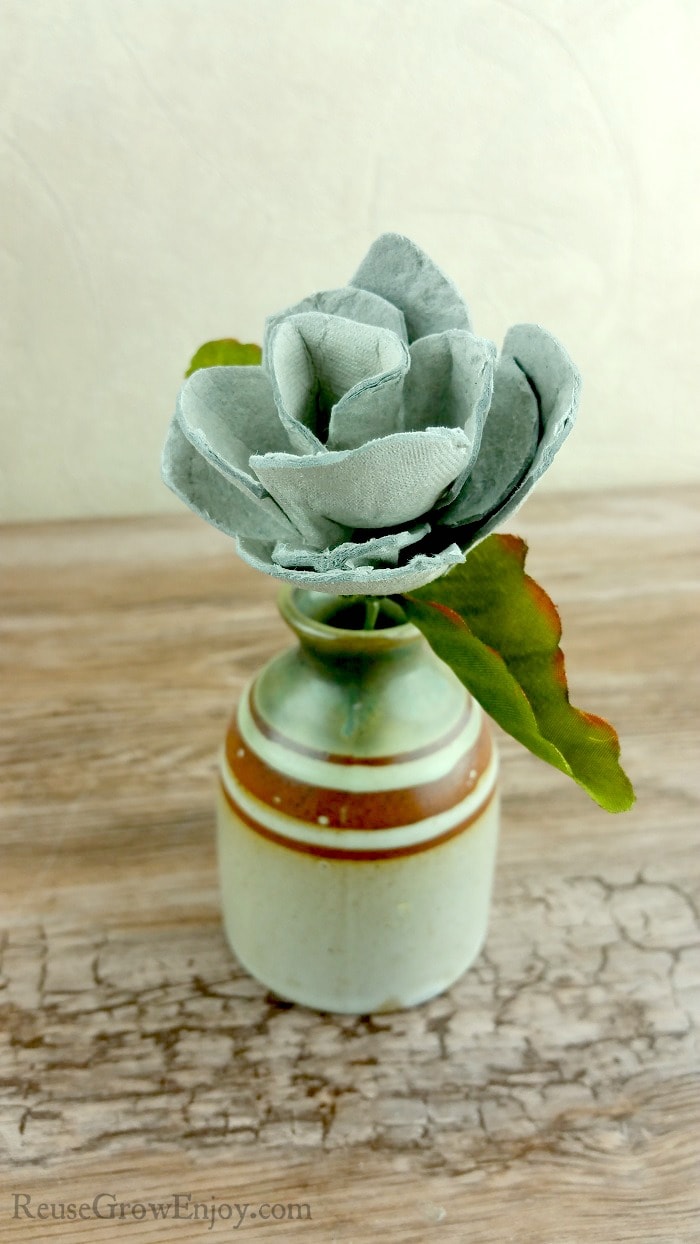 Egg Carton Flowers:
There are lots of different ways you can turn egg cartons into flowers. One of my favorite ways is to make rose looking flowers.
Cut the egg cups from each other. Then on four edges use scissors to cut 3/4 of the way down. Then slightly fold those out and round off the ends to look like petals.
Layer a few inside each other by gluing them together. Then right in the center, partly roll a piece and glue it in the center. Now you should have what looks like a rose. Leave as is or paint them to a color you want.
Another one of my favorites is these Black-Eyed Susan Flowers!
Organizing Small Items:
You can place empty cartons into things like desk drawers and then use it to organize small items. Such as push pins, paper clips, rubber bands and so on.
It also works great for organizing craft supplies. Such as beads, pom poms, earring hooks, googly eyes just to name a few.
Fire Starters:
The cardboard type egg cartons make great fire starters. You can make up a bunch and them pack them in your camping supplies for a fast starting fire.
To make them just add some lint to each of the cups. Then melt a little wax over the lint and onto the edges of the egg carton. This will hold the lint in place so it does not fall out.
Then cut them apart from each other. Add one or two to the base of your fire and then piling some kindling over it. Light with a match or lighter and watch your fire take off.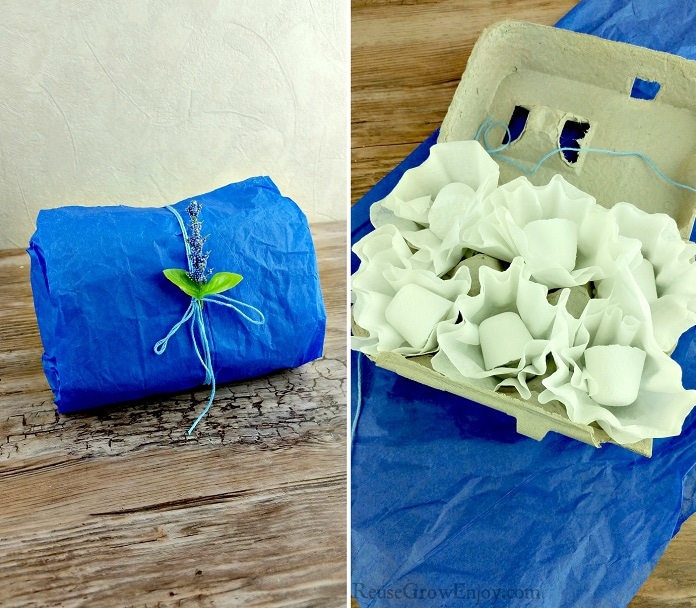 Gifting Packaging:
This is one that you may not have ever heard of. But you can reuse the cartons to gift small treats or DIY items like bath bombs.
Cut the carton to the size you want (or the number of items you will be including). Then paint the outside or glue some scrap fabric the outside.
Dress it up so it is pretty. Get crafty with some silk flowers, buttons, beads or whatever craft supplies you have kicking around.
Then on the inside use mini cupcake liners or coffee each of the cups. Then place your treat or bath bomb or whatever you are gifting into each of the liners.
After you have it full, close the top and then tie a piece of string or ribbon around it to keep it closed. Then simply give it as a gift.
Flower Backing For LED Lights:
Just like making flowers as I said above, you can step it up a notch. You can put LED lights in the center of the paper flowers. These are great for a girls room or even for a party.
Simply follow the steps above to make the cardboard egg carton flower but leave out the last step. Instead of rolling a piece to go in the center, you will simply make a hole through the center to push the LED lights through.
Paint Palette:
If you or the kids like to paint, reuse them as a paint pallet. You can use any type for this too even the styrofoam ones. Just put a little blob of paint of a different color in each of the little egg holders.
Kids Building Blocks:
Have you ever seen those large cardboard building blocks you can buy? No need to buy them. You can simply reuse the cartons as blocks.
You can leave them the color they are or you can even paint them first to brighten them up. That way they would be more colorful like the regular blocks.
Donate To Local Farmer:
Are you just not a crafty person? But still, want to find a way to keep the cartons out of the trash? Well, then this idea may be just the one you need.
Save your carton up and give them to a local chicken farmer or even a friend with backyard chickens. I am sure they will be super thankful as they normally have to buy the cartons if they sell or give away eggs.
Do you have a way that you like to reuse them that I don't have listed here? We would love to hear them in the comments below.
Are you wondering what other things around the house you can reuse? Be sure to check out my post on Ways To Reuse Everyday Items. It is PACKED with ideas for so many things.