If you are looking for ways to reuse everyday items, this post is for you! I am going to share many different ways you can reuse things you normally trash!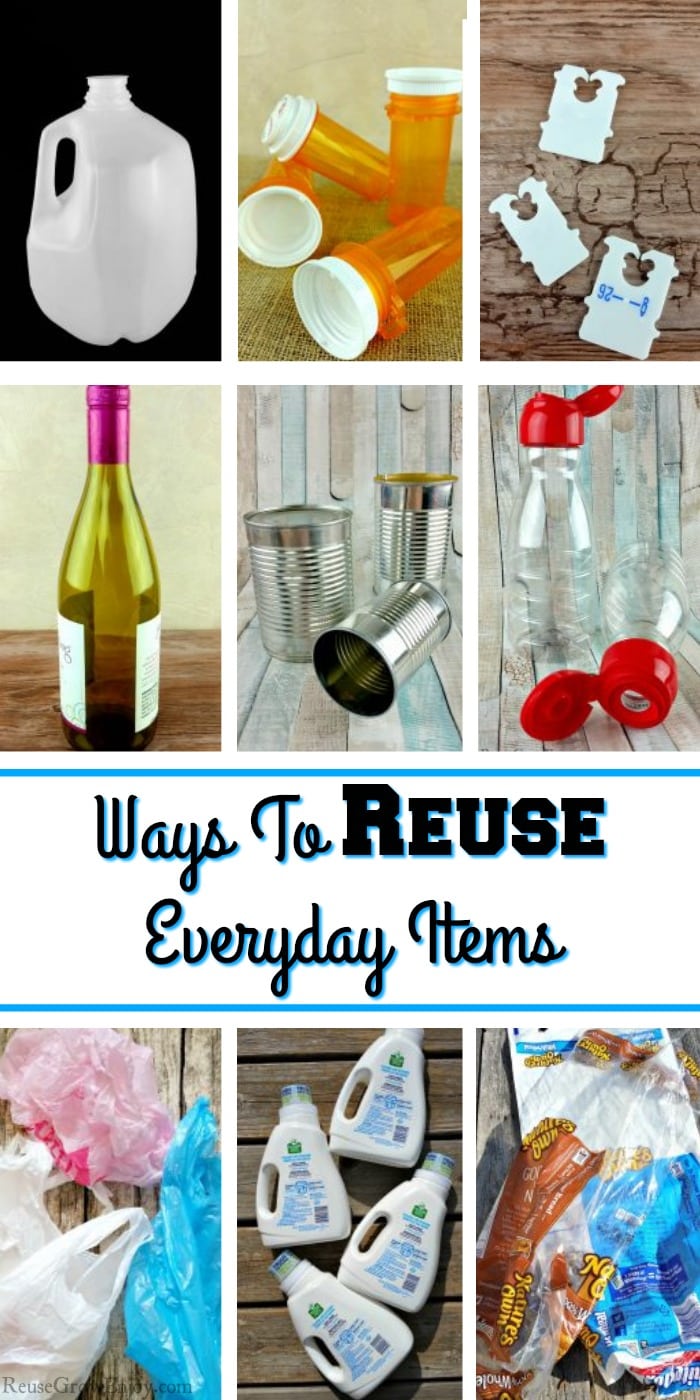 Ways To Reuse Everyday Items
It doesn't matter if you are someone just starting out on the recycle/upcycle idea or someone that has been doing it for years. Either way, you are sure to find some tips and ideas you may have never thought of before. There really are endless ways to reuse everyday items.
Have an item you don't see covered here that you would like to get some ideas for? I would love to hear it! It may be something I have many ideas on how to reuse and just have not gotten around to posting it yet, so give me a push!
Same goes for if you have an idea for something that I have not included in this list. Feel free to leave comments on how you like to reuse an item. I am sure others would love to hear it as well as much as I would!
Below you will find a clickable image of each item. That image (or the text link below the images) will take you to a page full of ideas to reuse just that item.
I will be updating this list with other ideas as I get to them. So feel free to bookmark this page or pin it on Pinterest and check back to see what new ideas have been added.
Many Different Ways To Reuse Everyday Items
Did you know there are so many different ways to reuse?
As you can see, there really are not too many things that you can not reuse in some way or another. And We have only hit on a few of the everyday items in the house, there are so many more! If there really is no way you can reuse it, at least try to recycle it. If that fails, then maybe try and make a different choice the next time you are shopping.
Try to get things you know you will be able to reuse or at least recycle. One by one, if we all help out, we can make earth a little cleaner and healthier. After all, we do have to live here, well unless they really do figure out a way for us to move to space 😉
Remember, if you have an idea or a way you like to reuse an item, please leave it in the comments below. We want to hear everyone's ideas!