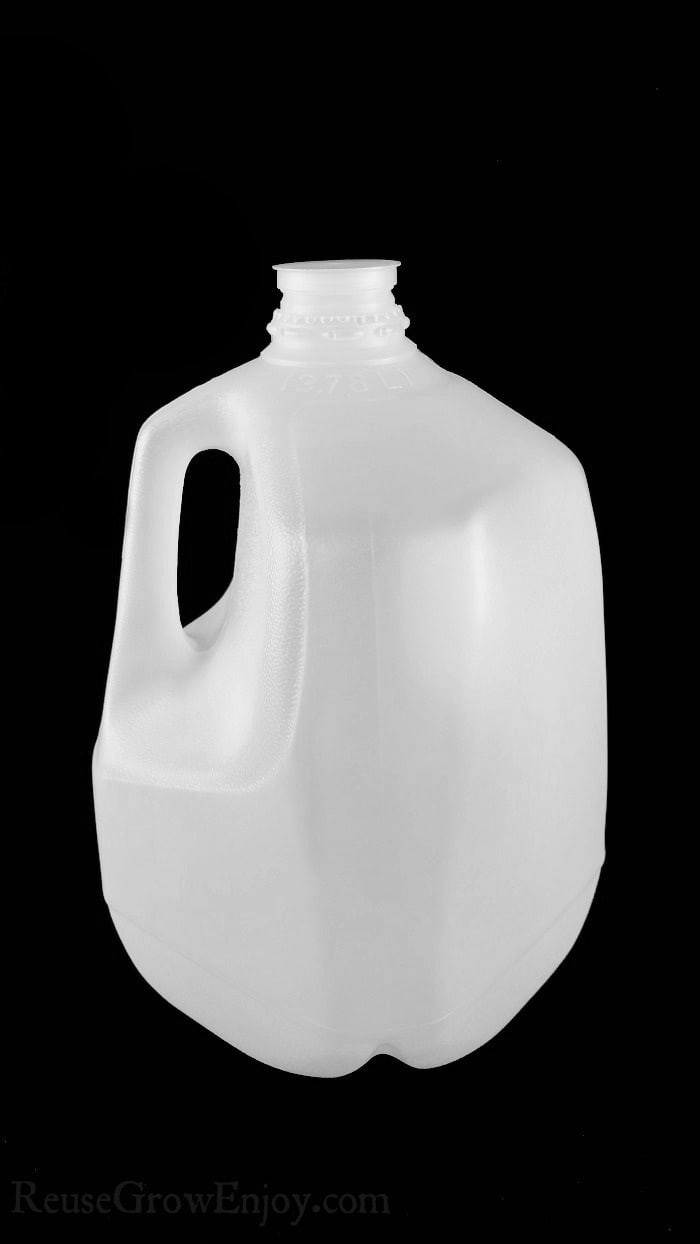 10 Ways To Reuse A Milk Jug
Every day billions of people throw out countless mountains of trash. Landfills grow exponentially. Plastic water bottles and milk jugs are a huge portion of this problem. Plastic takes a very long time to break down. This issue can be helped by giving a large part of the problem a new purpose. A milk jug can be reused in many other ways with just a little creativity.
Bird Feeder:
With a stick or wooden dowel, you can get creative in turning your milk jug into a nice little bird feeder. Just cut one or two holes, about three inches from the bottom. Then about an inch below your hole, push a wooden dowel through to make a nice little perch for the birds to stand and enjoy a meal.
It would be much like the DIY Bird Feeder I made using a gallon jug.
Toilet Brush Holder:
Just cut the top off a milk jug about 5 inches from the bottom. Your toilet brush should fit nicely in here for several uses to help keep your bathroom floor dry and clean. Then you can rinse it out as needed.
Lego Toy Holder:
If your child is a fan of any type of small building toy that they can get all over the place, this is handy. Just stepping on one of these can be very painful for your feet. A clean and dry empty milk jug can hold a decent amount of Legos or other small toys for easy storage and transportation.
Plant Starter:
Cutting the top off a milk jug makes a great waterproof tray. You can use this directly with your soil and starter seeds, or you can even place a small tray of seeds inside for a catch tray after watering.
Hanging Planter:
Cut the top of a milk jug just above where the handle starts. Then cut a small area out of the top front. Place your dirt and plant inside. Then run a rod through the handle and hang where you want. This a great way to have a small herb garden and save space.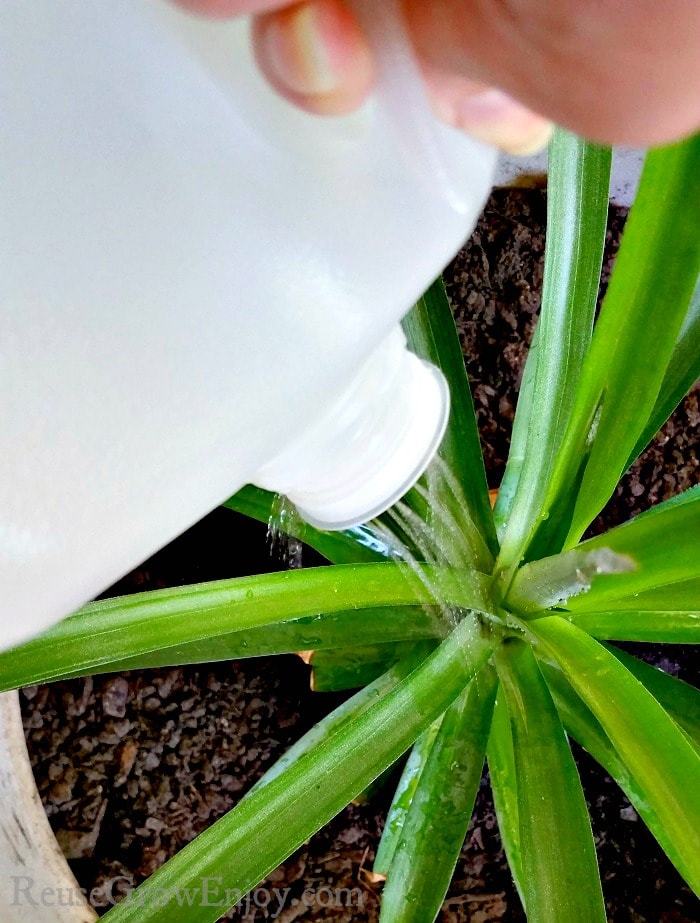 Watering Can:
No need to buy a fancy watering can to give your plants a drink. Simply take something sharp like a tack or nail and poke a few holes in the jug cap. Then fill a milk jug up with water and put the cap back on. You now have an easy way to water your plants.
Spare Change Bank:
We all could use this. Some people come home each day with a decent amount of change in their pockets or purses. Use a cleaned, dried out milk jug to put this change in each day. The jug is strong and can hold a lot and safely. You will be surprised after a few months how quickly this change will add up for your next vacation.
Funnel:
By cutting the top off a milk jug, you can use this as a makeshift funnel. It may be what you need in the kitchen for transferring dry or liquid food items from one container to another. Or even for a person working in the garage to add some fluids to your car.
Dry Food Storage:
A washed out clean and dry milk jug can be a great place to store your food items away from pests. You can take large containers of oatmeal, or rice and store them away safely. A small funnel will help you fill these much easier.
Scoop:
By cutting the bottom off, and remembering not the throw away your cap, you can turn your average milk jug into a scoop. This can be used to bail out water, such as in a boat. Another way it can be used is to scoop feed for your animals. You can scoop a decent amount of dog food, or even corn or feed for chickens. It's up to you.
By reusing just small containers like this, we can reduce the amount of garbage we have around our houses and ultimately at the landfill. Saving us money too.
If you found these ways to reuse helpful, here are some others to check out.