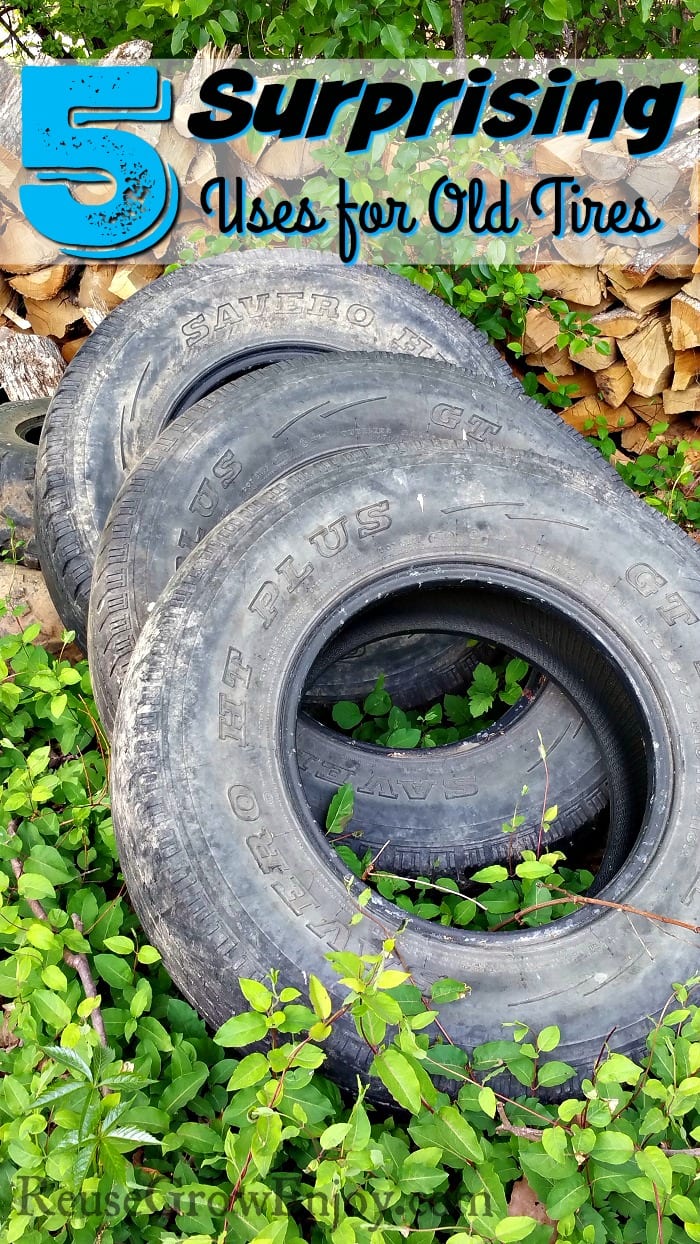 Tire Uses: 5 Surprising Uses for Old Tires!
When people wind up with old tires, they tend to just leave them lying in the garage or take them to a recycling facility. At best they make a tire swing. That's a shame, as there can actually be many tire uses! If you have some DIY skills you can make all sorts of things using your old tires! For inspiration, check out these 5 Surprising Uses for Old Tires!
1. Planters
One of the best tire uses is making garden planters! You can use them as-is, cut the tops off, or add a base if you like. For the most fun, paint your tire planters pretty colors or stencil on cute designs! If you have a couple of tires, consider stacking them to make tall planters!
2. Pet Beds
Have you ever noticed that the inner area of a tire is the perfect size for a small dog or a cat? If you have a small pet and an old tire, you may want to make a pet bed! You don't have to do any difficult DIY work, either! All you have to do is get a cushion that fits the inside of the tire. You may be able to use part of an existing pet bed or a big pillow. If you needed to, you could easily sew a big soft cushion to stuff inside the tire. Consider getting a cushion with a fun pattern and giving the tire a pretty paint color!
3. Ottomans
If you need a round ottoman in your home and you've got an old tire, you've got the main material you need to make your own DIY tire ottoman! All you need to do is close off one of the tire holes to make a firm top surface (you can use something like plywood), then cover the tire. You can sew a cover for it, or just glue a lot of rope around it. You could also add some legs to it if you liked.
4. Chairs
Probably one of the most surprising uses for old tires is making them into chairs! You can get really creative with your upcycled tire chair. Give your chair just a tire seat, or a tire seat and tire back. You could even cut tires up and use the strips to make the arms of the chair!
5. Coffee Tables
Another one of the great tire uses is to use it as a coffee table! You'd make an upcycled tire coffee table in pretty much the same way as an ottoman. The main difference is that you may give it taller legs, and you'd probably want to keep the top surface uncovered to make it easier to wipe clean. You could leave the plywood hole covering as the top, or even add a glass circle top! You could even give your tire coffee table a bottom and make the top removable, creating a hidden storage compartment!
Do you have any old tire uses that you have done? I would love to hear them!
If you liked this post, you may also want to check out my post on 5 Fantastic Uses for Old Socks or 12 Creative Uses for Coffee Grounds.