What do you do with old socks when they are worn-out or without matches?
Fantastic Uses for Old Socks
If you're like most people, you probably throw them out. But did you know that your old socks can actually find valuable second uses? Before you throw out those old socks, check out these ways to reuse them!
If you are looking for other ways to use items, here are a few other posts to check out.
Homemade Toys
When you think of turning socks into toys, you probably just think of sock puppets.
While sock puppets are fun toys that you can make, old socks can be used to make more complex toys than that!
You can easily turn a sock into a cute stuffed bunny, dog, dragon, you name it! These toys can be for kids, or for pets, you can even add a squeaker!
Do a quick search on Pinterest and you'll find all sorts of sewing and no-sew sock toy tutorials!
Moisturizing Cover
Suffer from dry hands or feet? One of the many possible uses for socks is as a moisturizing cover for your hands and feet.
They do sell special moisturizing covers, but they can be a little high. Why not use things you already have? All you have to do is rub moisturizer on your hands or feet, then cover them with socks.
The socks will help lock in the moisture and prevent the moisturizer from rubbing off before your skin can fully absorb it.
Do this at night, and you'll wake up with wonderfully soft hands and/or feet! This is a great use for old socks as you may not like the idea of your everyday socks getting soaked overnight with moisturizer.
Rags
Perhaps one of the best uses for old socks is as cleaning rags. Old socks make good dusting rags and wash rags. For dusting rags, simply cover your hand with a sock, then go to work!
This is a great way to clean blinds or detailed things where you need fine control over your dusting tool. To use socks as wash rags you can also cover your hand, or you can cut them open for a wider cloth.
You can use sock rags for any task that requires a wet or dry cloth, including washing your car, mopping the floor, or polishing your shoes.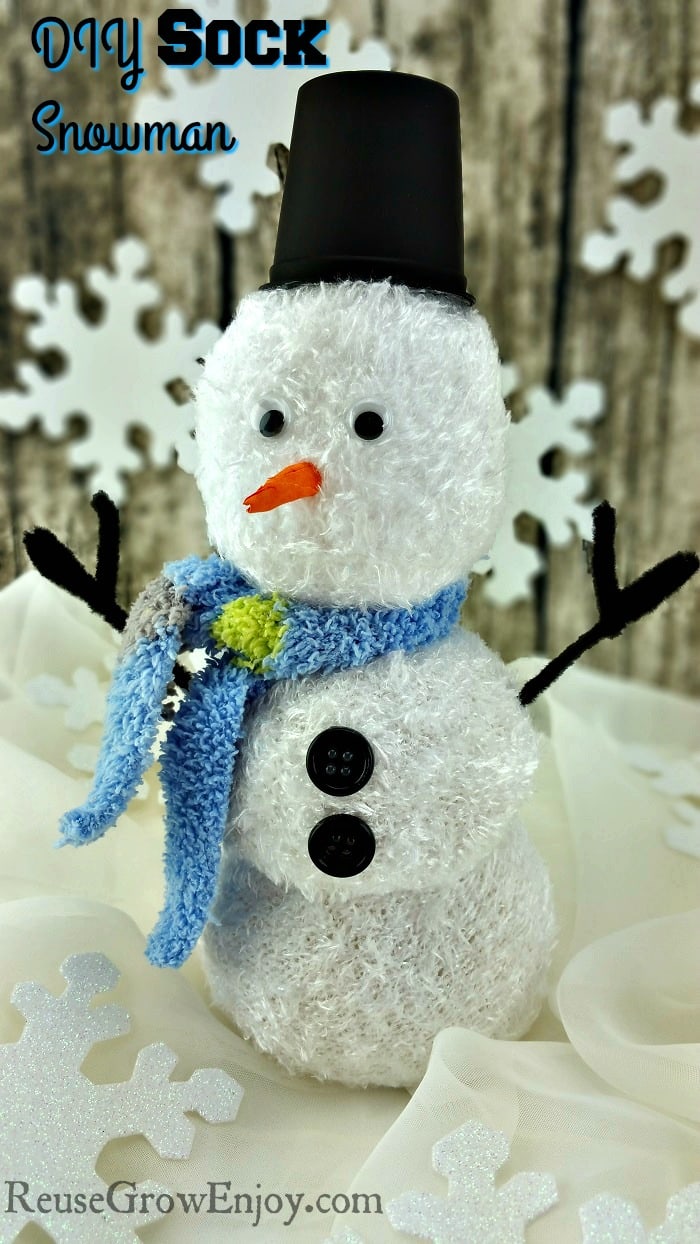 Crafts
Socks work great for all kinds of craft projects. Not only are crafts fun to do, but it can also make for some cute home decor.
Looking for craft ideas? Check out this adorable easy DIY Sock Snowman Craft with step by step photos.
Ice Pack Cover
Need to ice an area? You should never put cold ice packs directly on your skin. Some are sold with special covers, but others are not.
If you have an ice pack without a cover, you could try to wrap it in a towel, but those easily slip off. The best solution is to stick your ice pack in a clean old sock!
Knot the end so the pack won't come out, and you're ready to go! When the pack needs refreezing, stick it with its sock cover right back in the freezer!
Quilt Fabric
One of the many wonderful uses is to use as fabric for quilts! This is especially true if you have any socks with fun designs on them.
But even plain socks can make great fabric. Cut them apart and make square or rectangle cuts of fabric from them. If you had enough, you could make a whole quilt just from sock fabric!
What do you do with your old socks?