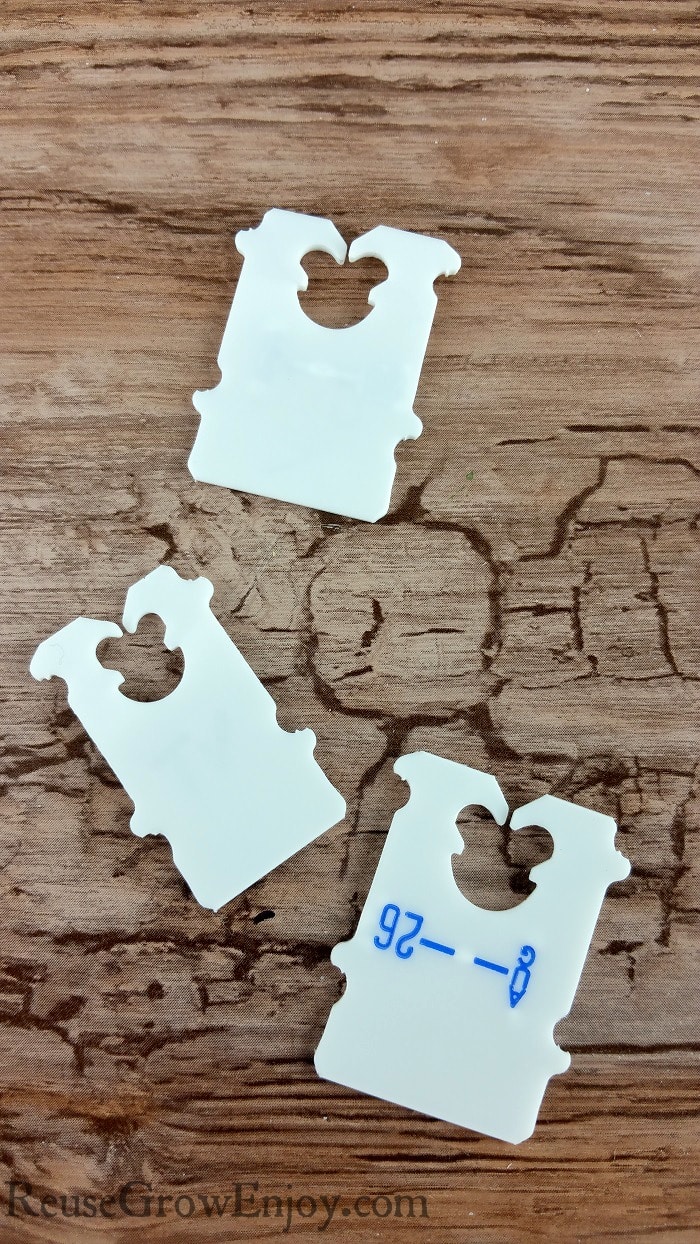 9 Ways To Reuse Bread Clips
This is probably something you don't normally think about when it comes to recycling. You probably just throw it away when you are done using it. Bread clips can still have a purpose around your house maybe in ways you just haven't thought of. Here are some quick ideas.
Key Tag Identifier:
How many times have you had spare keys, or spare sets of keys just to find that you don't know what they go to. Some of us have piles of these things. Take a bread clip, write what key it's used for and clip it to your key. Easy!
Small Scraper:
Have you been cleaning your windows or glass top stove to have that one spot that won't come off with your normal cleaner? Take a bread clip and gently scrape your debris away. You can also use this on granite counter tops.
Wine Glass Labels:
When you have a gathering with a lot of wine drinkers it can be hard to tell which glass is yours. Just take a bread clip and attach it to your wine glass stem. Then you can tell which one is yours when you have a whole table full of wine glasses. I mean they do sell wine glass charms, but why not use something you already have?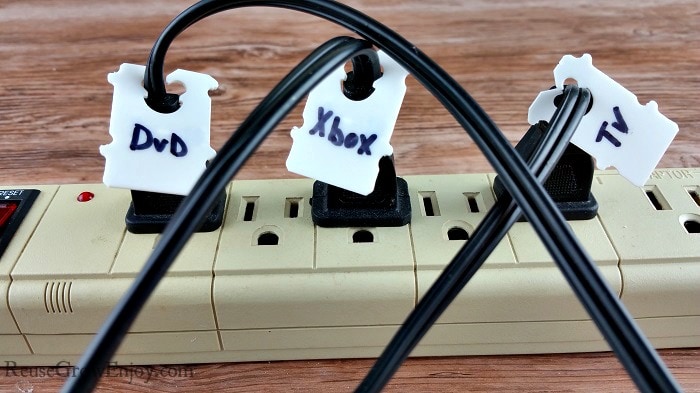 Cord Labels:
Lots of us have that one area, either in our living rooms or offices, with tons of cords all bunched together. Especially with our multi outlet plug in strips. Just take a bread clip, write on it which object that cord is connected to and clip it on each cord individually. This saves you a lot of time from you when you need to switch out that cable box or DVD player but you just can't tell which cord is the one you are looking for.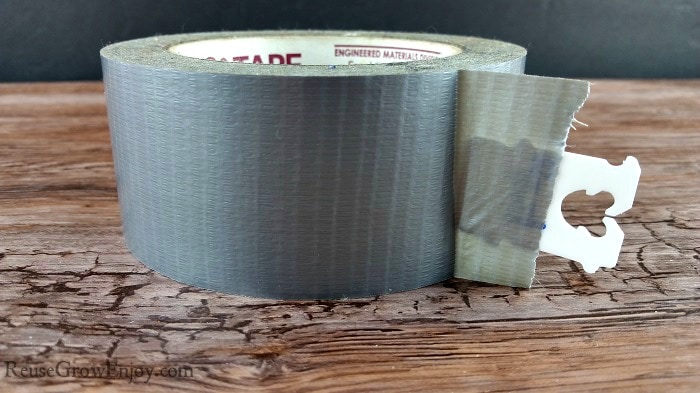 Tape Tab:
All of us have had that stubborn roll of tape that you just can't seem to find the end of. To keep this from being a pain, take a bread clip and put it just under the roll of tape's open end. Now you have a good starter area without folding or wasting tape.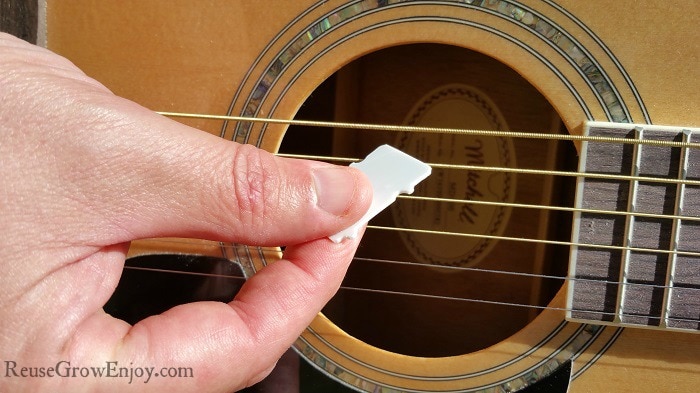 Makeshift Guitar Pick:
Anyone who practices guitar knows how annoying it is when you want to play and don't have decent fingernails or a guitar pick handy. Just turn the open end of the clip inward and pick away.
Plant Label:
Are you starting some seeds but are not sure how to label them? Just take a marker, and write the plant name on the clip. Then clip to your pot. Takes the guesswork out of gardening.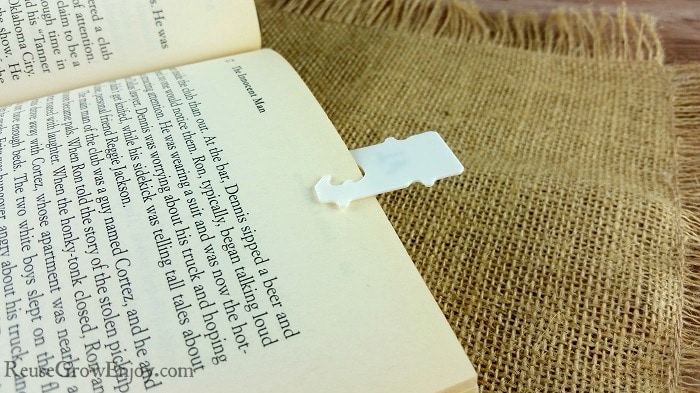 Bookmark:
Reading a great novel or biography? Don't have a bookmark around? Just take a bread clip and attach to your page. No more re-reading pages to remember where you left off. Especially if you put the book down for a while.
Stitch Place Holder:
Have you ever been in the middle of a crochet project and have to put it down only to come back with your stitched pulled out? You can use a bread clip as a stitch holder. Simply clip it on the loop before you put it down. Then when you come back you can unclip and keep going.
You probably are like most people and have thrown objects like this out for years. Thousands of them. When you actually think about some of these examples and maybe even some you can come up with, there are lots of ways to reuse bread clips.
Even many other things around you can be reused and given another purpose rather than what it was originally designed for.
If you liked these ideas, here are some ways to reuse other items.