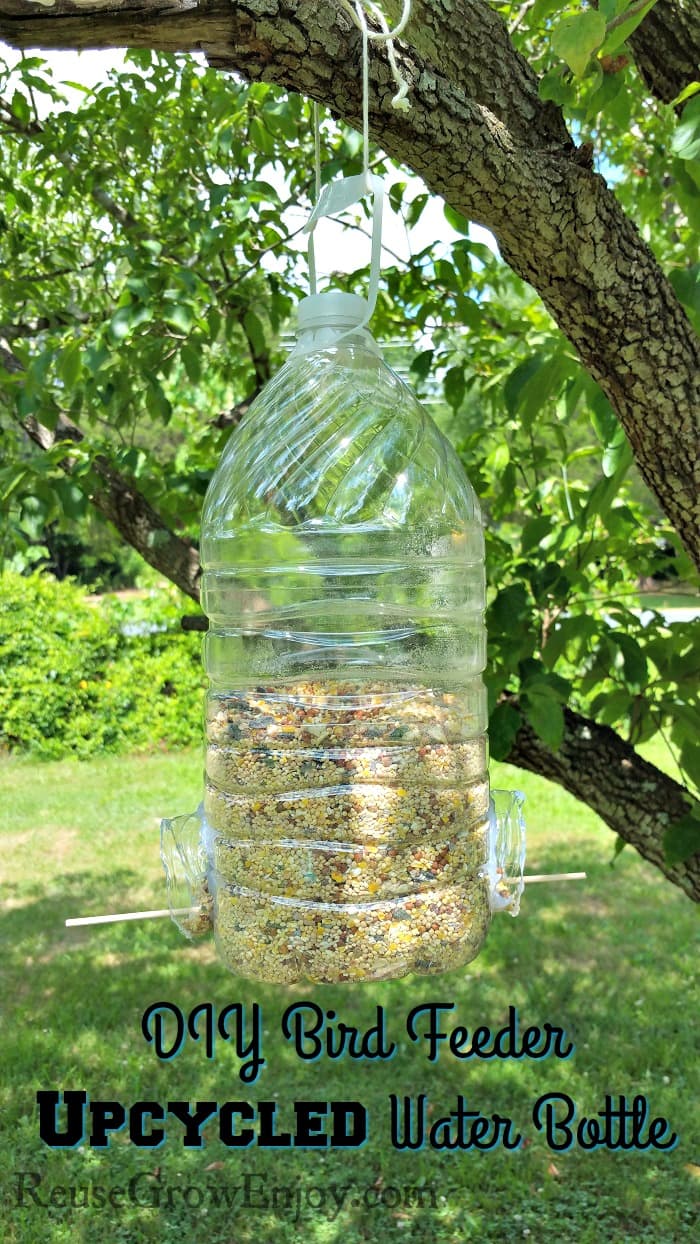 DIY Bird Feeder
Do you have some plastic bottles kicking around? Don't toss them out! You can make a cute DIY bird feeder with them. It is a great way to reuse bottles and make a place for birds to eat at the same time. I made this DIY bird feeder using a gallon jug and one 16 oz water bottle. However, you could make smaller ones using the same idea just use a smaller jug / bottle.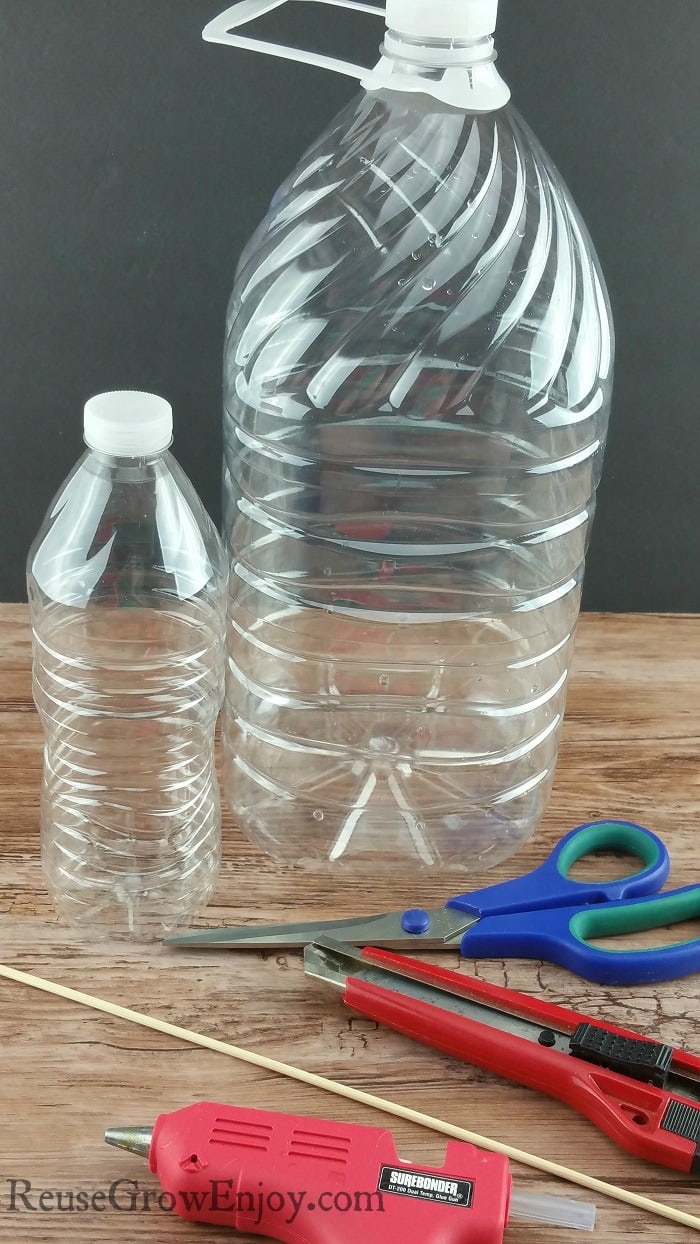 DIY Bird Feeder Supplies:
1 Plastic Gallon Jug
1 Plastic 16 oz Water Bottle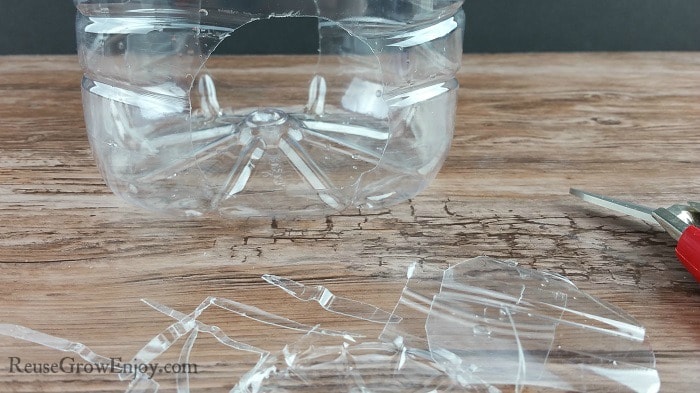 The first thing you want to do is wash out and dry your bottles. Also, be sure to remove the labels. Then on the large jug, take the box cutter and cut a hole at the bottom about as big around as the bottles. Do one on one side and then do another on the opposite side of that one. You can also use the scissors to help trim the hole to get the right size.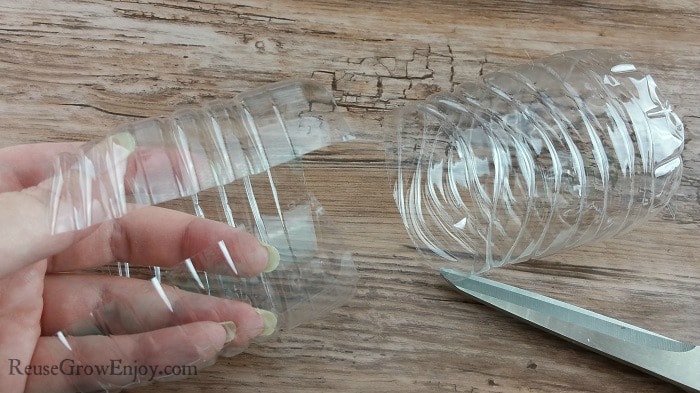 Now take the smaller bottle and cut off both ends. Then cut it in half and split it down the side.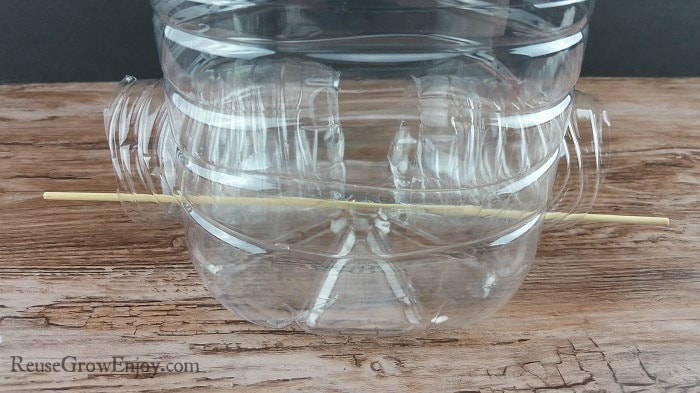 Next, you want to place one of the split bottles in each hole that you cut in the larger jug. Then take the skewer and place a glob of hot glue in the center of it. Run it through the bottles so that the center is in the center of the gallon jug.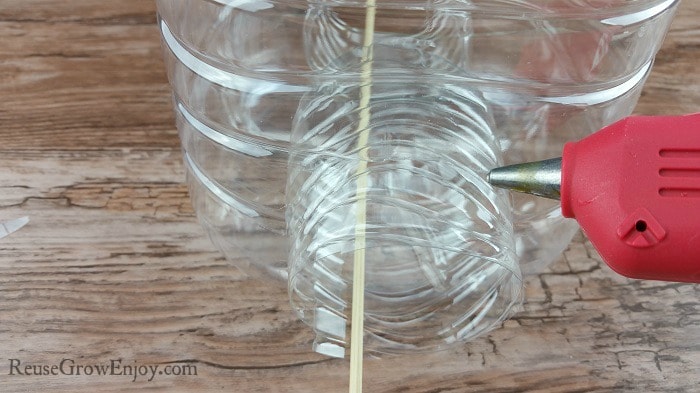 Now take the hot glue gun and glue the bottles to the jug. Be sure that the glue gun is on LOW temp. If it is on high, it will melt the plastic on the bottles making them shrink up. Glue all the way around the bottle so that any gaps are filled in, so water can not get in. You can also run a small bead of glue on the ends of the bottle where it was cut. This will help to cover over any sharp edges so the birds to not cut them self.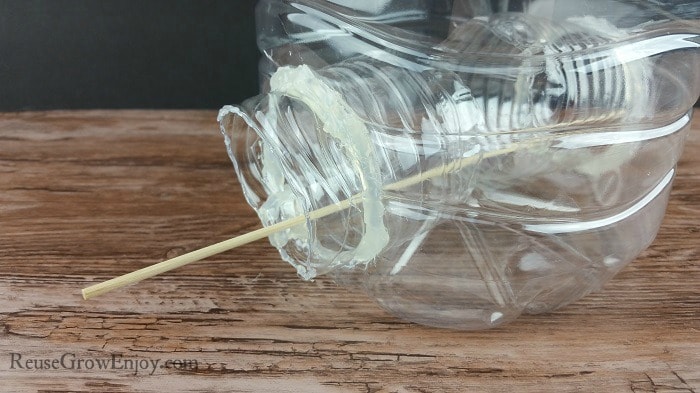 After you have everything glued in place and have let it dry, you can fill with seed. Then place the cap back on the top of the gallon jug. Tie some string to the handle if you have one, if not then just tie it around the top of the just. Be sure it is tight so it does not slip off. Now simply find a branch to hang it from and you now have a DIY bird feeder!
If you liked this post, you may also want to check out a few of these others.