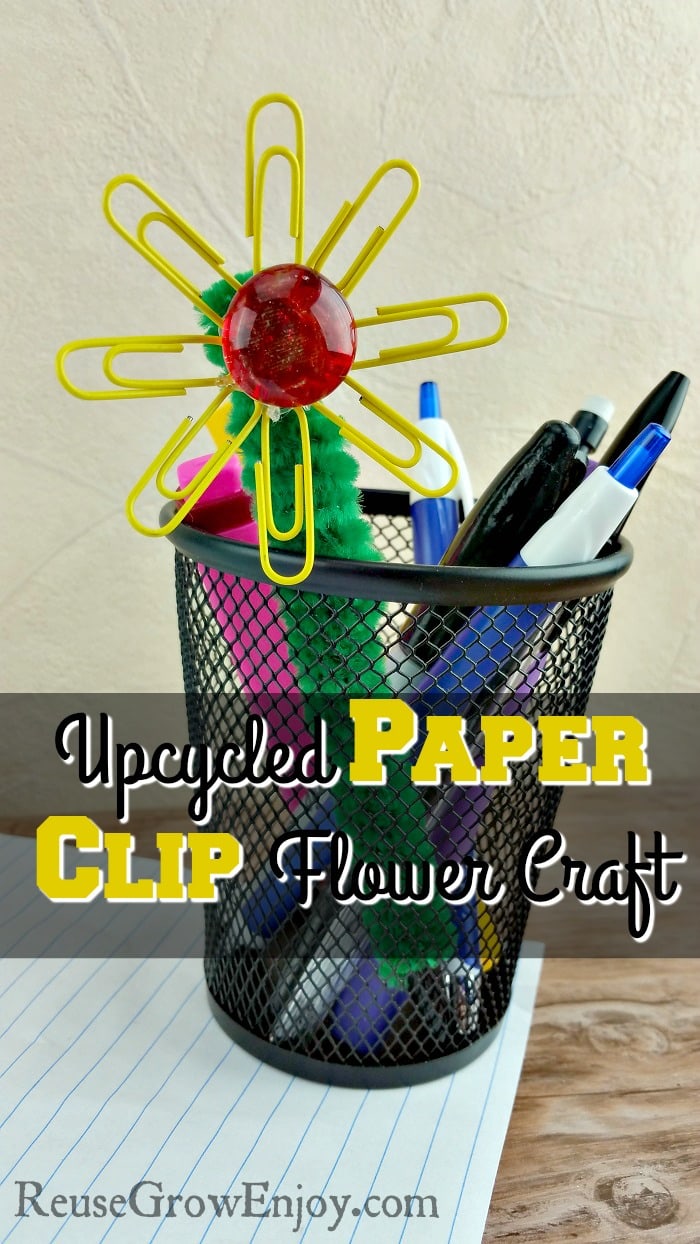 Upcycled Paper Clip Flower Craft
Do you ever get an over abundance of paper clips? I always have a large collection of them as I save them from any paperwork they come on and I no longer need them to hold that paperwork. I really love the colored ones as they can be really handy for crafts. I used a few from my stash to make this cute upcycled paper clip flower craft. This would also make a great gift for a teacher too.
This paper clip flower craft is pretty easy to do, so you can have the kiddos give you a hand. You may just need to help them with using the hot glue gun. One of the tings I like best about this craft other then it only needs a few supplies is that it only takes about five minutes to make!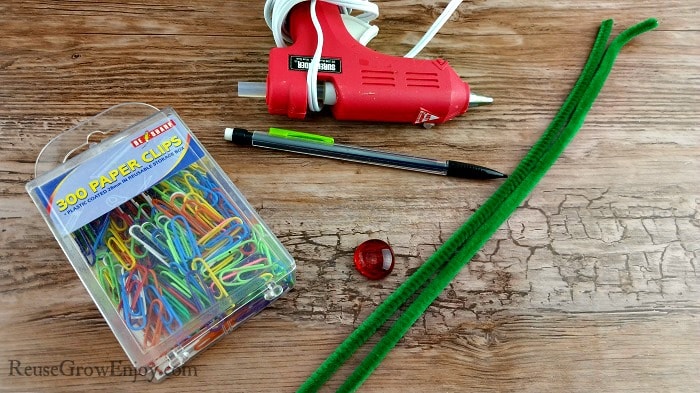 Paper Clip Flower Craft Supplies: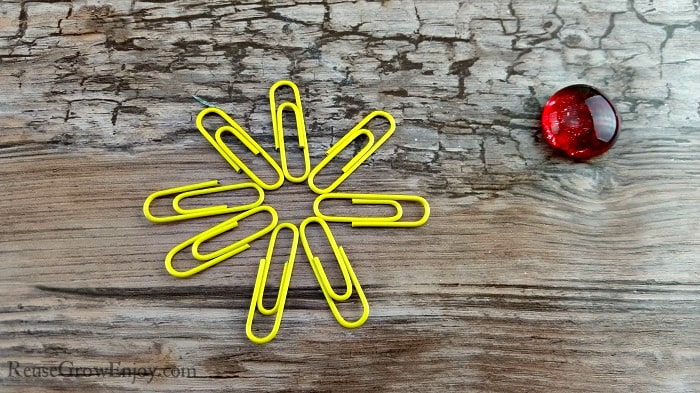 First, you want to start by laying your paper clips around in a circle. Then you will take the hot glue gun and place a small amount of glue on the end near the center of the circle so that they are all connected together.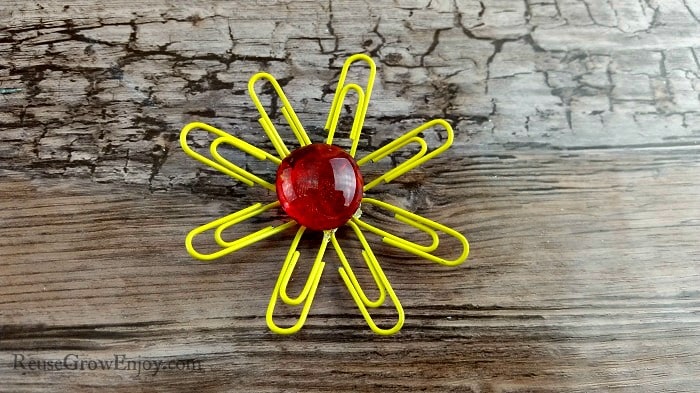 Now, take the glass gem and add hot glue to the back flat side. Then place the glass gem on the center of the paper clips so that it covers the middle.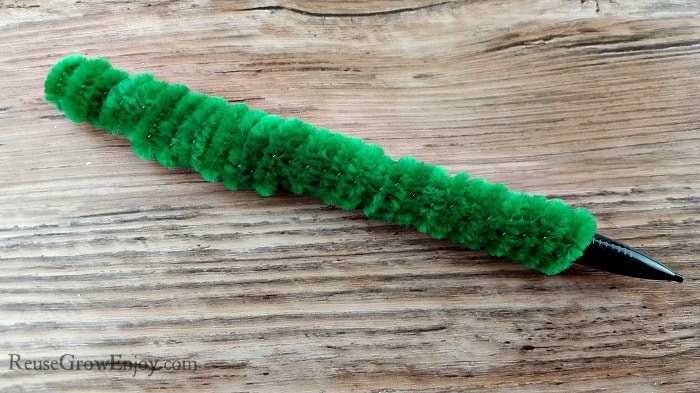 Using the pipe cleaners, wrap them around your pencil or pen so that the whole thing is covered. After you have it fully covered (took me two pipe cleaners to cover this push pencil) glue the paper clip flower craft to the end where the eraser is (opposite end of what writes).
That is it! You are now finished with your upcycled paper clip flower craft. Add it to your can of pens and pencils to add a little style and color to your desk or give it to your teacher as a gift. Not only is it stylish, it is also useful for holding notes on the desk as well.
If you liked this paper clip flower craft, here are a few others you may want to check out.