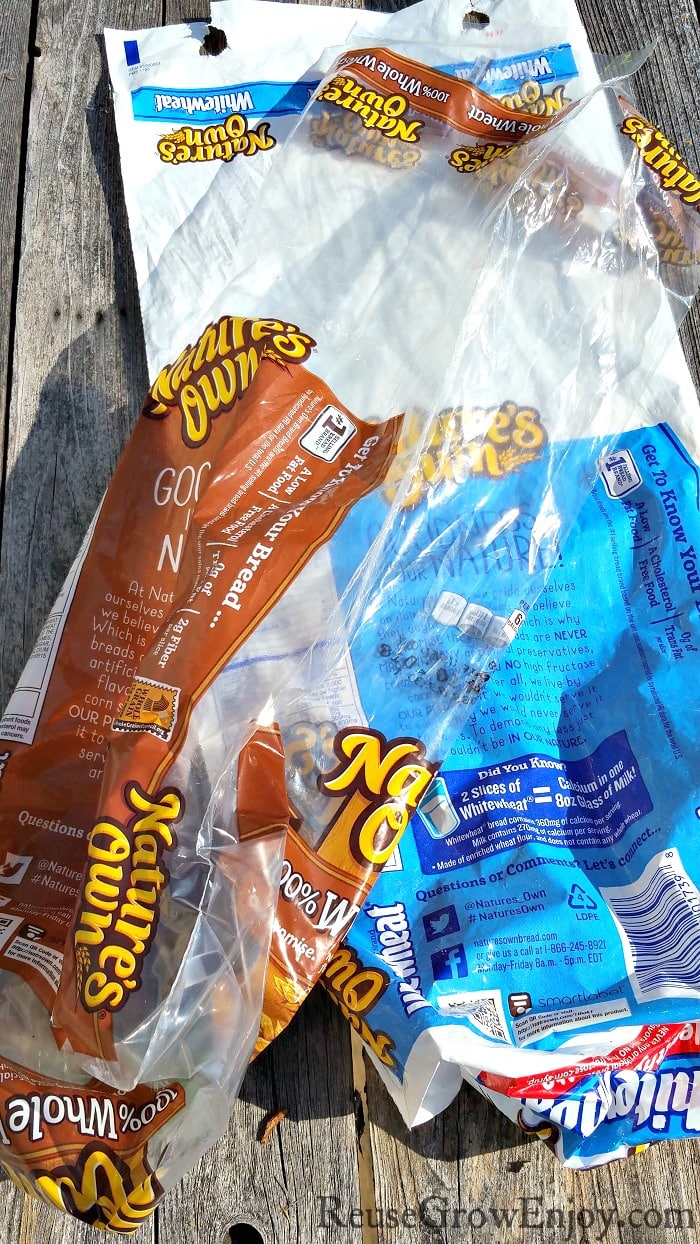 Top 10 Ways To Reuse A Bread Bag
If you are someone that bakes your own bread or buys in bulk, you may not have to find ways to reuse a bread bag. However, most buy their bread from the store and don't think twice before tossing the bread bag in the trash when they are done. It is such a waste to do that.
Not only does it take plastic bags a really long time before it will break down, they can be such money savers too when you reuse them. So finding another way to at least reuse them one more time is always a good idea.
I am going to share with you the top 10 ways we have found that are great ways to reuse a bread bag.
Animal Waste Bags:
If you have pets I am sure you are no stranger to cleaning up after them. You can use bread bags to pick up dog waste when you are walking them. That way you do not have to buy poo bags that is unless you want to get the biodegradable ones. It is also great when you are scooping the cat litter. Simply scoop the waste into the bag, tie it up and then throw it away.
Keep Feet Dry:
They work great for a temporary way to keep your feet dry. If you are in an area they does not normally get snow and then suddenly get a few inches but don't have snow boots, no worries. Simply slide a clean empty bag over your socks and then slip your feet into your shoes.
Pack Sandwiches:
Going on a picnic or road trip? Don't put each sandwich you pack into its own plastic bag, pack them all together back into the bread bag!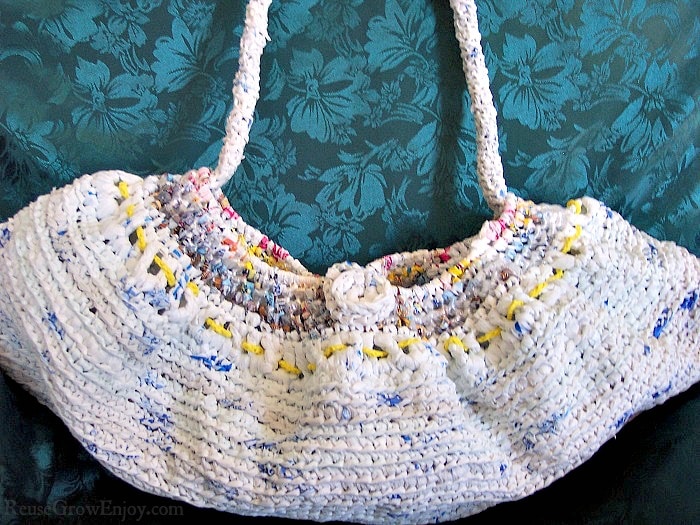 Crochet With Them:
Using plastic bags and bread bags for crafts is always a great idea. You can cut it into strips and make plarn with it. Then use it to crochet with. I used it for the top trim on the crochet bag you see above in the picture. The rest of the bag was made with plastic shopping bags.
Gifting Homemade Baked Goods:
If you like to make baked goods, you can reuse these bags to store it. It also makes a great way to seel it up and give it as a gift.
Motion Sickness Bags:
Have someone that gets motion sickness? Keep some empty bread bags in the car. They work really well as barf bags when motion sickness hits.
Soiled Diaper Bags:
If you have a little one in diapers, there is no need to buy special diaper pal bags (unless you want the biodegradable bags) to keep in the diaper bag. Simply store empty bread bags in the diaper bag. That way when you are out and have a dirty diaper, you have a way to throw it out without everyone else having to smell it.
Icing Piping Bags:
Do you ever buy pastry piping bags? Save your money! You can reuse clean bread bags for piping! Cut a small spot at the end of the bag and screw your tip in place just like you would with any other bag.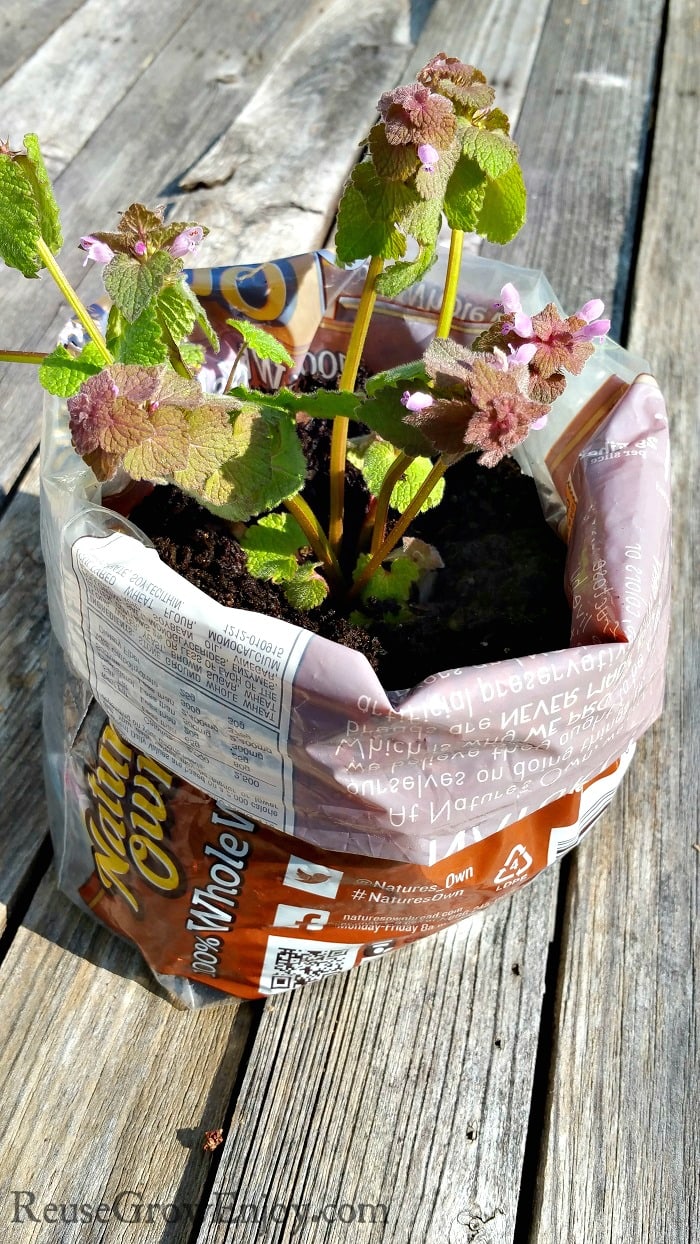 Tempory Pots:
Need to pot up some plants? You can roll a bread bag down to sturdy it up. Then put some dirt in it and pot your plant. This comes in handy when you have a bunch of potted plants that need to be split up.
Store Paint Brush or Rollers:
If you are working on a paint project such as maybe repainting your walls, there is no need to get a new roller cover when you need to take a break or stop for a while. Simply slide a bread bag over the roller or paintbrush and tie/tuck the end so that air can not get to it. This will keep the paint from drying out and hardening the roller or brush.
Do you have a great way you have found for reusing a bread bag? I would love to hear them in the comments below!
If you liked this post, here are some others to check out on ways to reuse items.