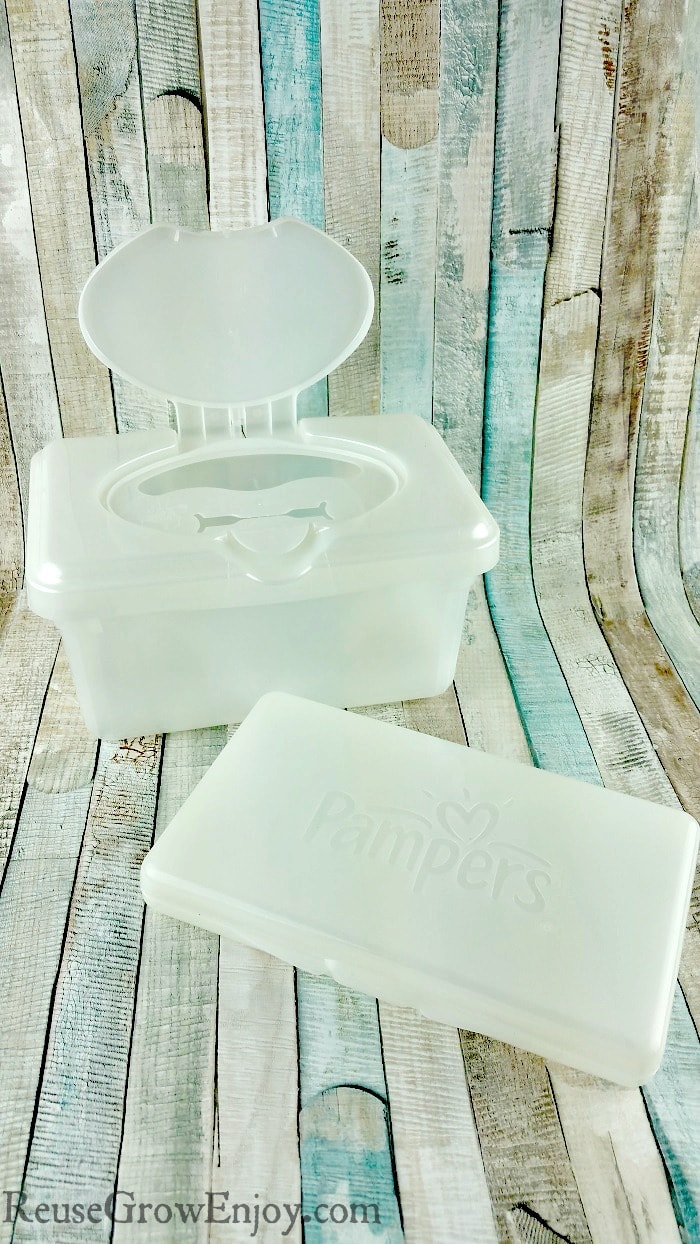 Ways To Reuse Baby Wipe Containers
We all have many things around our home to help organize our space. Some we may buy at the store for only the purpose of storage. Others we can repurpose. One of these is baby wipe containers. These handy little plastic boxes can be reused for a multitude of our storage needs as well as other things.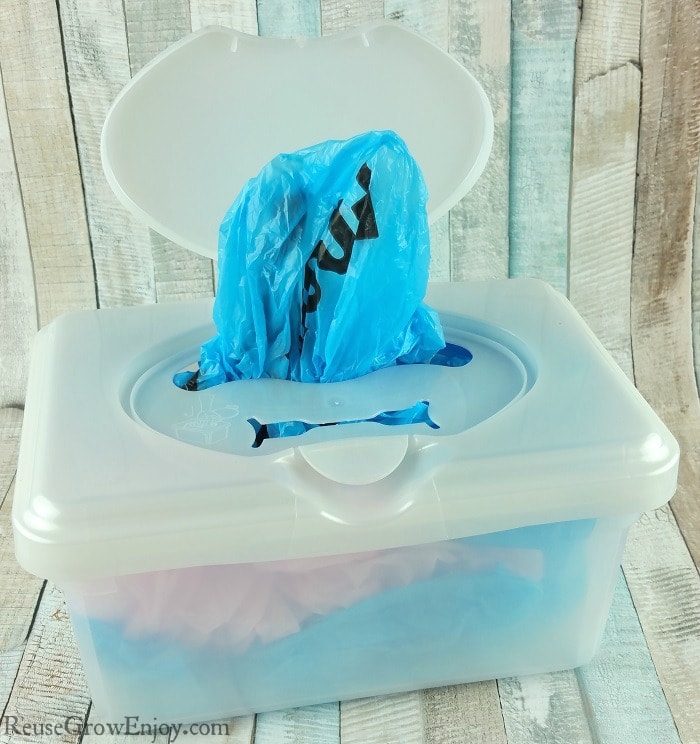 Grocery Bag Holder:
Just take a pile of bags and pull them with your hands to remove the air, then fold a couple times and pack in. The average baby wipe container can hold a decent amount of your plastic bags to pull out one at a time.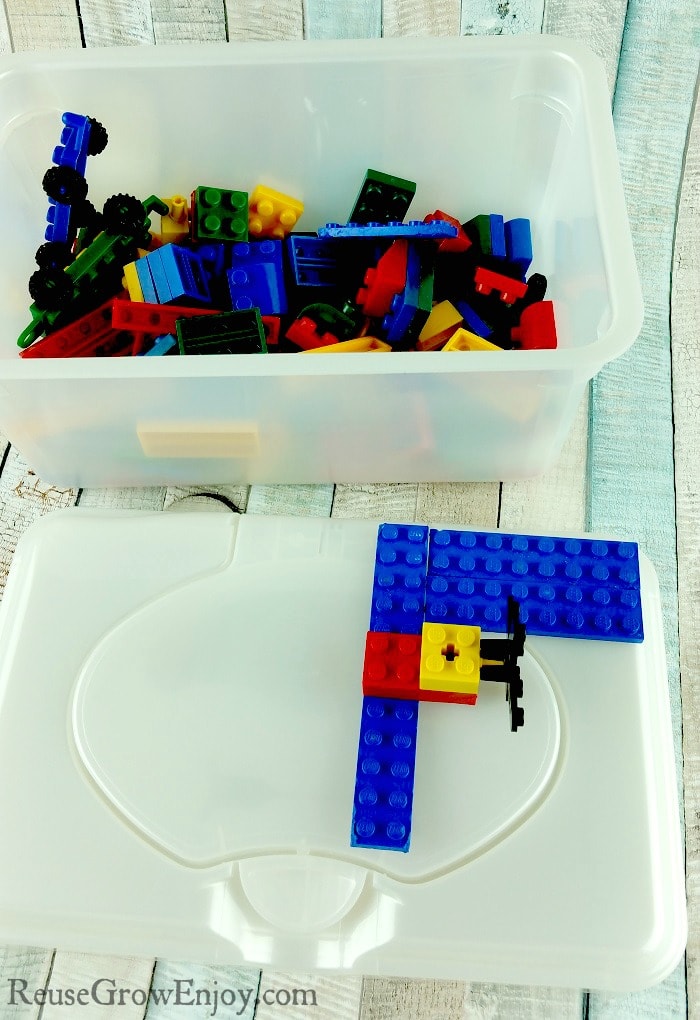 Small Toy Storage Box:
It is a great storage box for things such as Lego blocks or matchbox cars. Those with kids will know that these small pieces can get all over your home. If your original box has been destroyed, a baby wipe container will hold them all nicely. It can be used also to bring places when going on vacation. All packed up in a small container.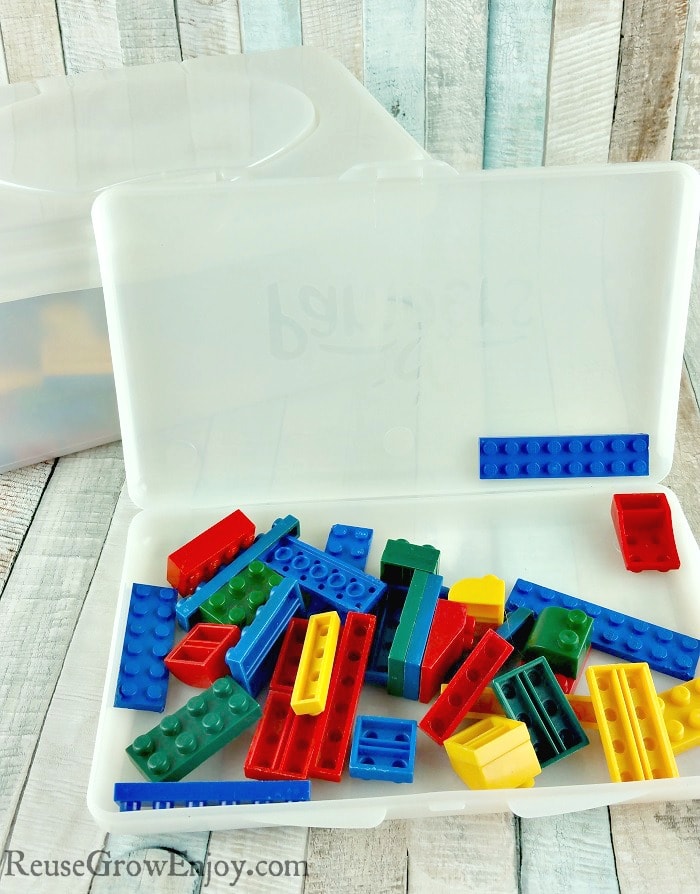 If using to hold Legos, you may even want to glue a Lego baseplate or Lego tape to the top. That way they can build right on the box while on the go.
Seed Starter or Planter:
This small plastic container can hold your potting soil and seeds nicely keeping the water and dirt inside. Just place by a sunny window and watch your seeds take off.
It can also be used as a planter after the seeds are started.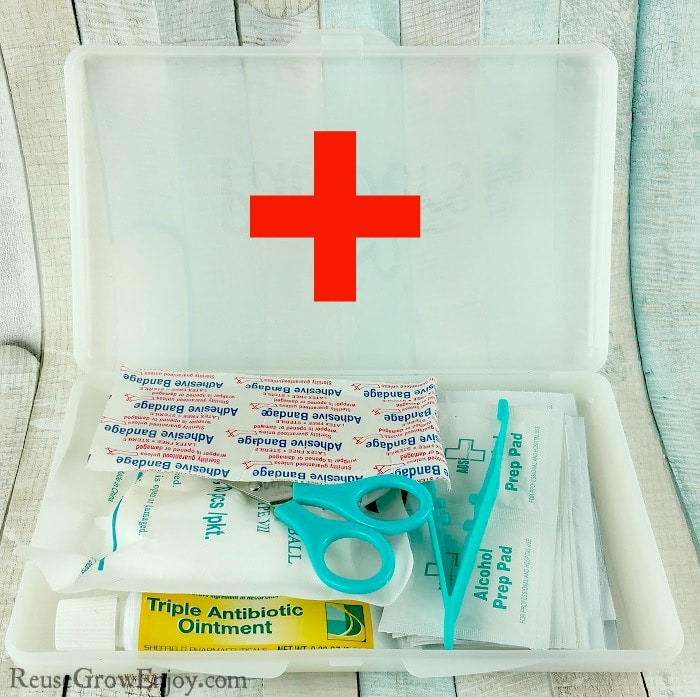 First Aid Kit Box:
Plenty of room to store gauze, band aids, tape, and whatever else you would normally have for a quick fix from a small injury.
You can also use a travel size wipe container to make a first aid kit for your purse.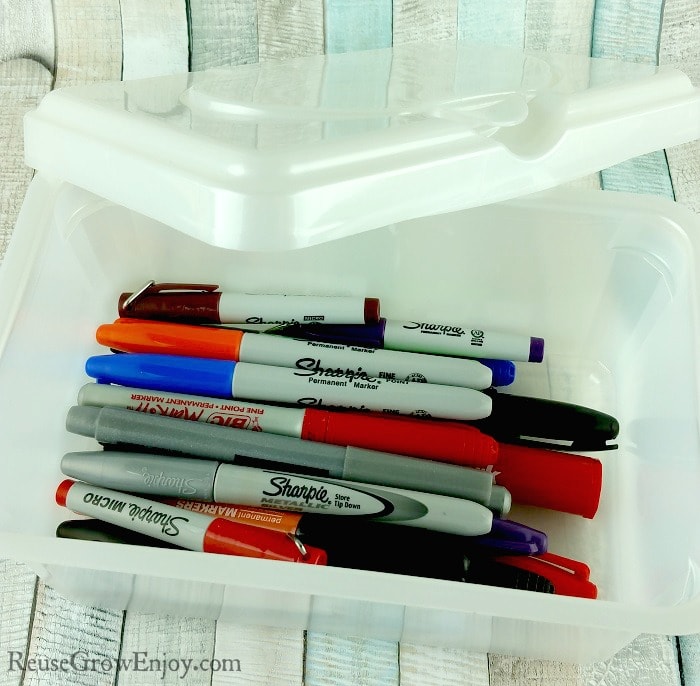 Art Supply Kit:
If you have someone who really likes to draw, paint or color, you can use this container for your art kit. Its perfect for small bottles of paint, markers, crayons even drawing pencils. If you are into many different kinds of art, these containers will hold your supplies for all different kinds of projects you can create in one place.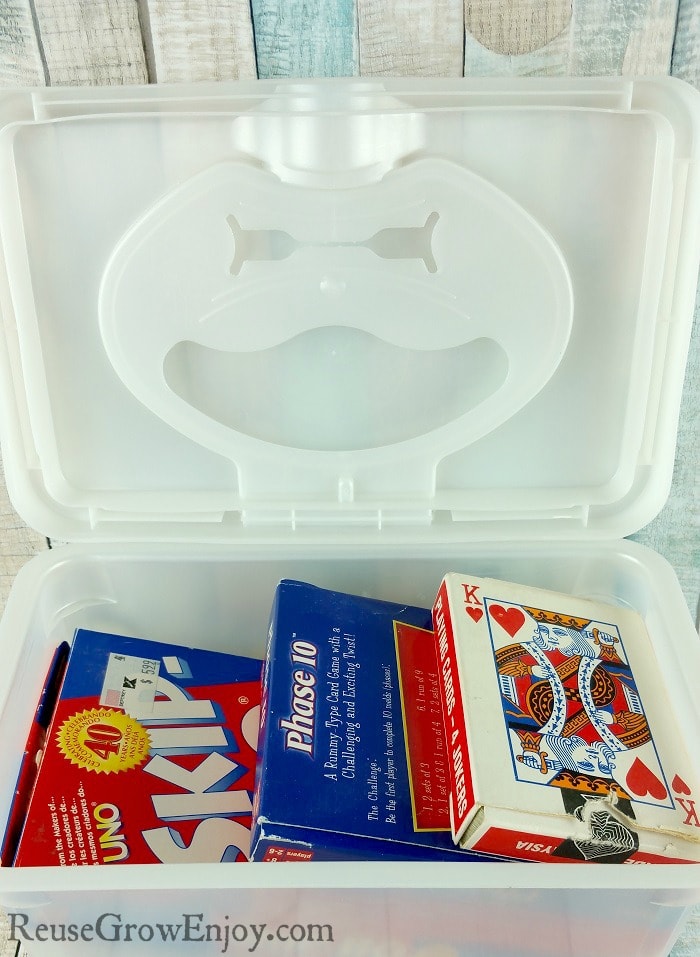 Card & Game Storage:
Again, for some entertainment away from home, or even to just organize at home, you can pack your decks of cards or small games in one of these. Skip-bo, Uno hearts, Uno, Phase 10, Phase 10 dice, or even just regular cards will all fit in just one baby wipes box. Virtually a toy box on the road.
Piggy Bank:
In order to save for a vacation, use a container as a makeshift piggy bank. Throw your spare change after a day of shopping in one of these and you will be surprised how fast it can add up. After a while, you will have a nice amount of extra cash to spend on your trip.
Travel Size Bag Organizer:
You can even reuse the little travel size baby wipe containers. You can glue a notepad, fabric and elastic inside. Then you can use it to carry a pen, cash, credit cards or whatever right inside your purse/bag.
These small containers can be used for so much more. How do you like to reuse baby wipe containers?
If you liked these ideas, here are some ways to reuse other items.