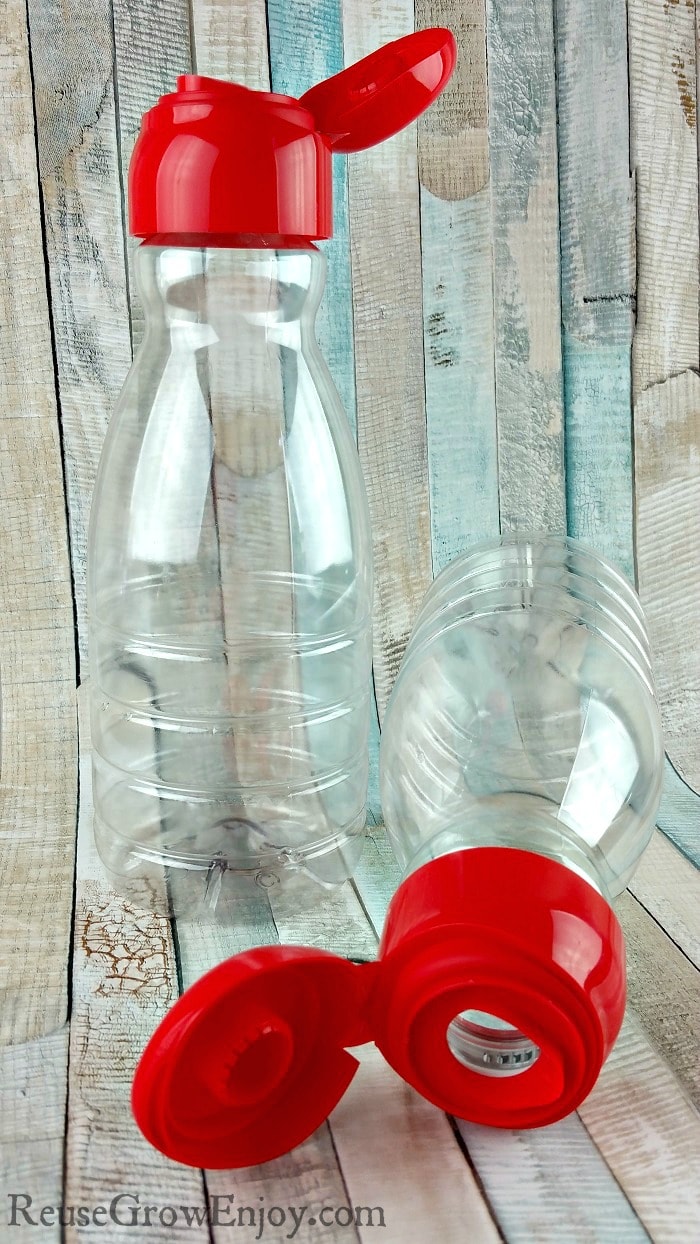 Ways To Reuse A Coffee Creamer Container
Do you reuse your coffee creamer container? Many of us need an extra boost in the morning and have to have our daily coffee. A cup or two will get us going on our way to work or enable us to take on whatever task we need to complete that day. Some take their coffee black while others like lots of creamer in theirs. If you are someone that uses creamer, I am going to share some ideas on how you can reuse your coffee creamer container.
The nice design of these bottles makes them a great container to repurpose!
Make Your Own Creamer:
One of the first examples of such is reusing them for your own creamer. You may like milk or heavy cream. Maybe you don't like all the sweetener with most store-bought brands. Try different combinations to make a homemade coffee creamer with your own personal touch.
Powder Creamer, Coffee & Sugar:
A rinsed out and dried coffee creamer container can also be used for powdered creamer if you wish. If you do not particularly like a lot of creamer, but just some sweetener, your container can be used for sugar. A cleaned out bottle can be very handy next to your coffee maker for that quick shot of sweet enhancement.
You can also store ground coffee in them and then just pour into your coffee pot or reusable k-cup.
Sports Bottle:
Another use for a creamer container is a portable sports bottle. With its handy pouring cap you can bring one of these with you to the beach or wherever you feel you need to rehydrate. Just fill up with your favorite drink.
Snack Holder:
If you have a little one, a bottle can be used as a snack holder. Just fill up with cheerios or other small munchies to keep them clean and dry. For older kids or adults, you can put some M&M's or granola for a fast great treat.
Portable Eggs:
For a person bringing some food on a camping trip, your bottles can be used for eggs. Crack eggs into the bottle and toss the shell. Then give it a good shake when you are ready to use to mix them up. Be sure to keep the bottle in the fridge or cooler. When you get to your campsite you can now pour out scrambled eggs for your breakfast. Great for camp made omelets.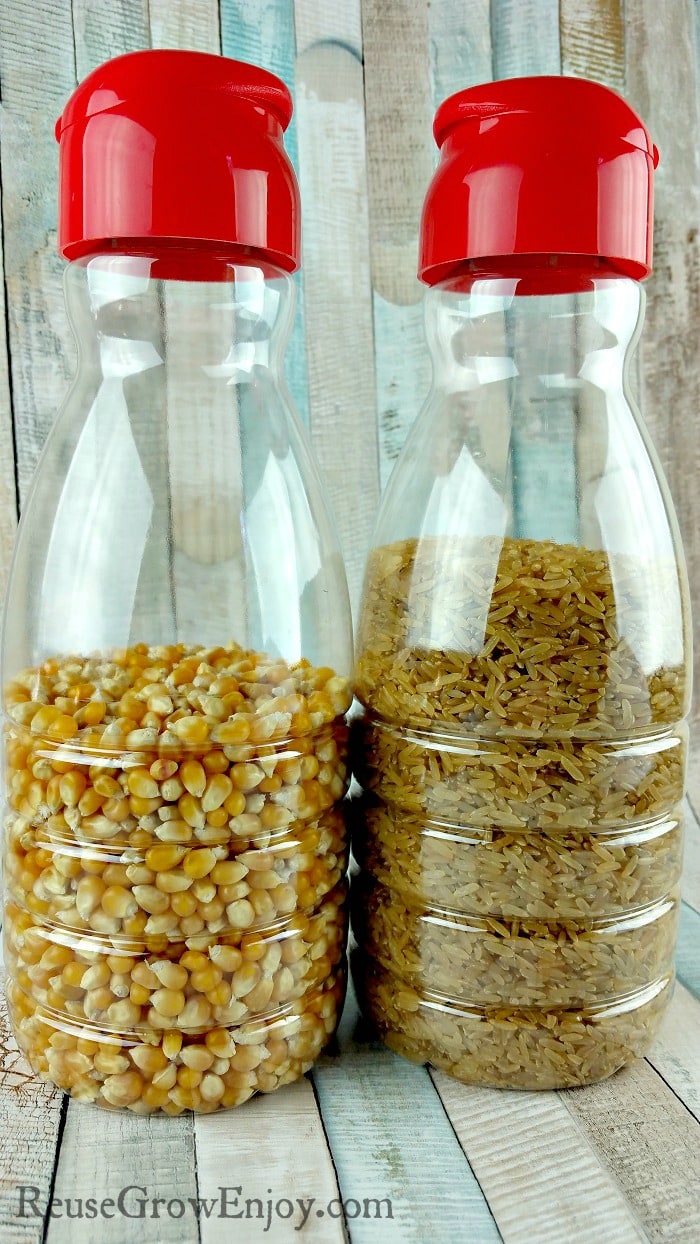 Store Dry Food:
Another use for campers is dried foods such as oatmeal. It sometimes can be a challenge to keep your food items dry when outside. Now with a little hot water, you're all set for a quick breakfast.
It also works great for dry items around the house such as popcorn kernels, beans, lentils, rice and so on.
Craft Supplies:
These containers are awesome for storing and organizing craft supplies. You can store things like beads, buttons, pompoms and so much more.
Craft Projects:
They work great for all kinds of craft projects. You can paint them to look like snowmen, penguins and other things.
Bowling:
They work great for bowling pins for a home game of bowling. Just line them up in a flat area and use a basketball or kickball to bowl.
The uses are infinite when you just look around your home. This handy small plastic bottle does not just have to be used for its original purpose. You will find its clever design great for many other areas in your home and outside.
What do you reuse your coffee creamer bottle for?
If you liked this post, here are a few others to check out.