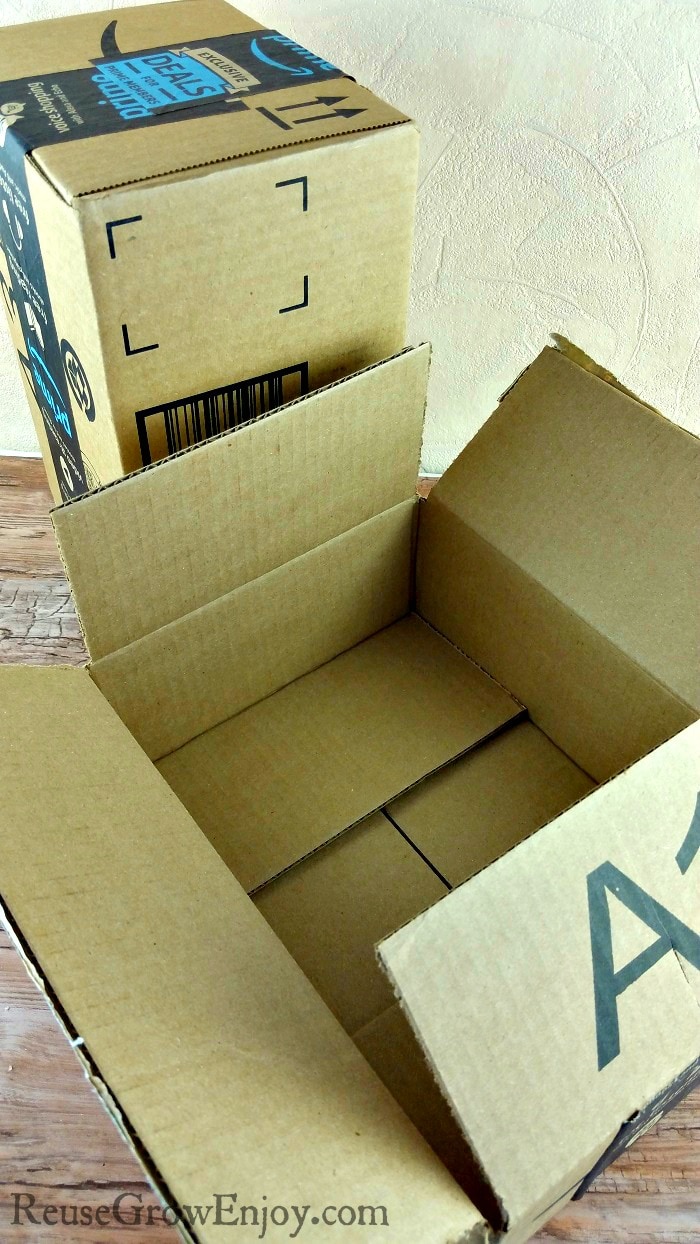 Ways to Recycle Boxes
It might seem silly to some to recycle boxes, but saving money is always a good idea and any money saved is a great thing! Boxes are one of those items that have many more uses than most people expect since they are such a common household items.
They often get overlooked, but they are a versatile, budget-friendly, extremely easy to find an item that can work wonders in your life if you take the time to find new uses for boxes that you have lying around the house.
There are ways to use boxes in literally every room of your home and then some. From the garden outside to your garage and even the kid's playroom, you'll be able to cut down on your expenses and lower waste amounts when you find a new way to upcycle a box. These ways to upcycle a box are just a good place to start. There are hundreds of other ways.
Compost Pile:
Upcycle a box by adding it to your compost pile. If you have a garden, you know the importance of good compost for your plants. Rip it into small pieces and add it the next time you turn your compost. It will decompose and give you a richer compost pile!
Sleds:
Recycle boxes by making makeshift sleds. Sudden snow happens, but having a sled handy isn't always possible. Tear open a large box and use it instead! Obviously, they aren't as sturdy as real sleds, but they will work for a few slides down the hill and are just as fast and fun as regular sleds!
Protection Of Floor:
Recycle boxes and protect your garage floor. If you're going to be working on the car or doing anything else in the garage that could damage the flooring in there, lay down boxes that you have torn open. Any gunk will fall onto the cardboard and keep your garage floor clean from spills. Saves from having to buy drop clothes or other floor coverings.
Playhouse or Rocket Ship:
Upcycle boxes into a pretend rocket ships. All kids love to play pretend and what is more fun than a rocket ship? Cut your boxes into rocket pieces and use Gorilla Glue to piece them together. Use a permanent marker to draw on doors, windows, and knobs and get ready to lift off! You can also do this to make other fun playhouses.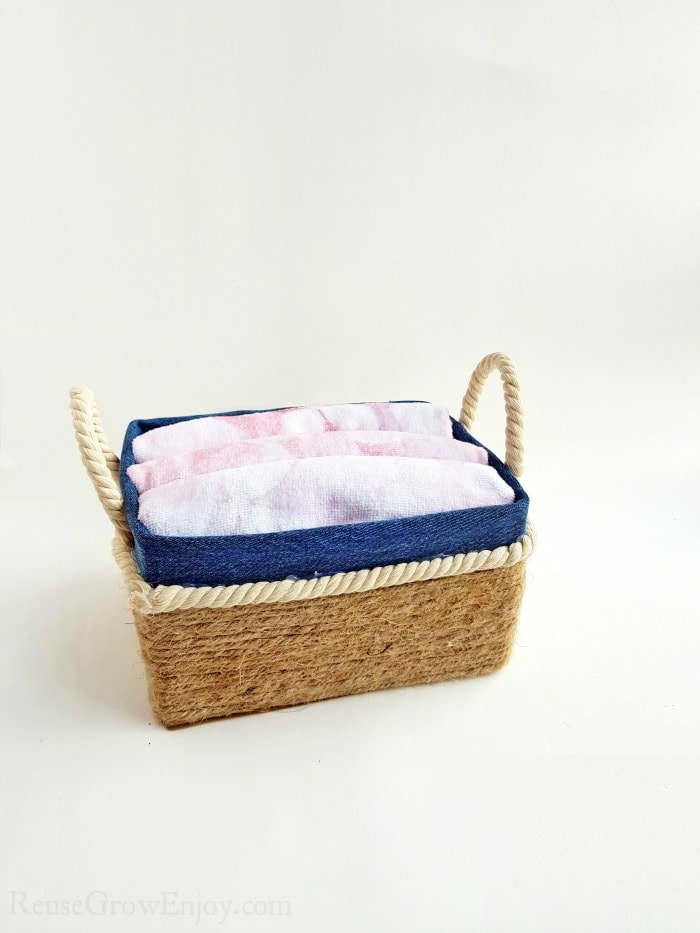 Rope Basket:
Cover a box with some fabric and twine to make a super easy upcycled box rope basket. Great way to hold little things around the house and not have to pay for those little bins.
Line Litter Pan:
Upcycle boxes to help keep your litter box clean. Litter boxes can get yucky quickly, but using upcycled cardboard can help make the cleanup easier. To use an upcycled box to line the litter box, place a trash bag into the bottom of the litter box, then a piece of cardboard on top of the bag and fill with litter. The cardboard will help keep your kitty from scratching through the bag meaning the actual litter box itself will stay cleaner and your job as kitty Mom or Dad will be easier.
Insulation:
Upcycle boxes to help insulate windows in the winter. If you live in a colder climate, you know how important preparing your home for winter can be. While plastic sheeting and bubble wrap can help keep the cold out of windows, adding upcycled cardboard can take that a step farther. To use boxes to insulate windows, add a layer of cardboard up against the window then cover with bubble wrap followed by a layer of plastic sheeting.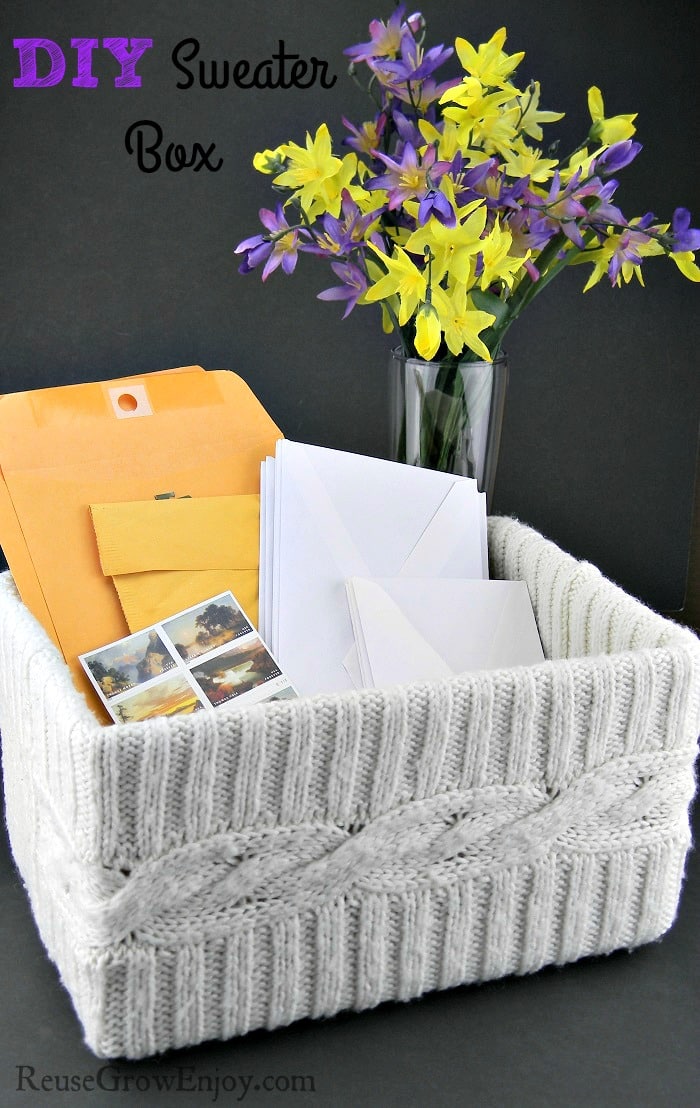 Storage Boxes:
Upcycle cardboard boxes into pretty storage boxes. If you have a few clean cardboard boxes, why not save money and them into storage for your home? To do so, cut the flaps off your boxes then use a hot glue gun to glue pretty fabric or burlap to the box. Allow to dry fully and you've got an awesome new home storage idea!
Check out my post on DIY Sweater Box!
Laundry Basket:
Upcycle cardboard into a new laundry basket. I hate that laundry baskets are so expensive, but one way to save money on laundry is by using upcycled boxes to make a laundry basket. To do so, take a large cardboard box and cut the flaps off and handles into the side of the box.
Gift Tags:
Use upcycled cardboard to make homemade gift tags. Why spend money on gift tags when you can upcycle cardboard to make pretty awesome homemade gift tags? Cut your cardboard into whatever shape and size you want your gift tags to be, then use gel markers and other art supplies to decorate them however you would like. Finally, use a hole punch at the top of your tag, add some twine and attach to your gift!
Cards:
Use upcycled boxes to make homemade cards. Along the same lines as making homemade gift tags, upcycling boxes is a great way to make homemade cards! Cut to the size you would like, decorate and sign!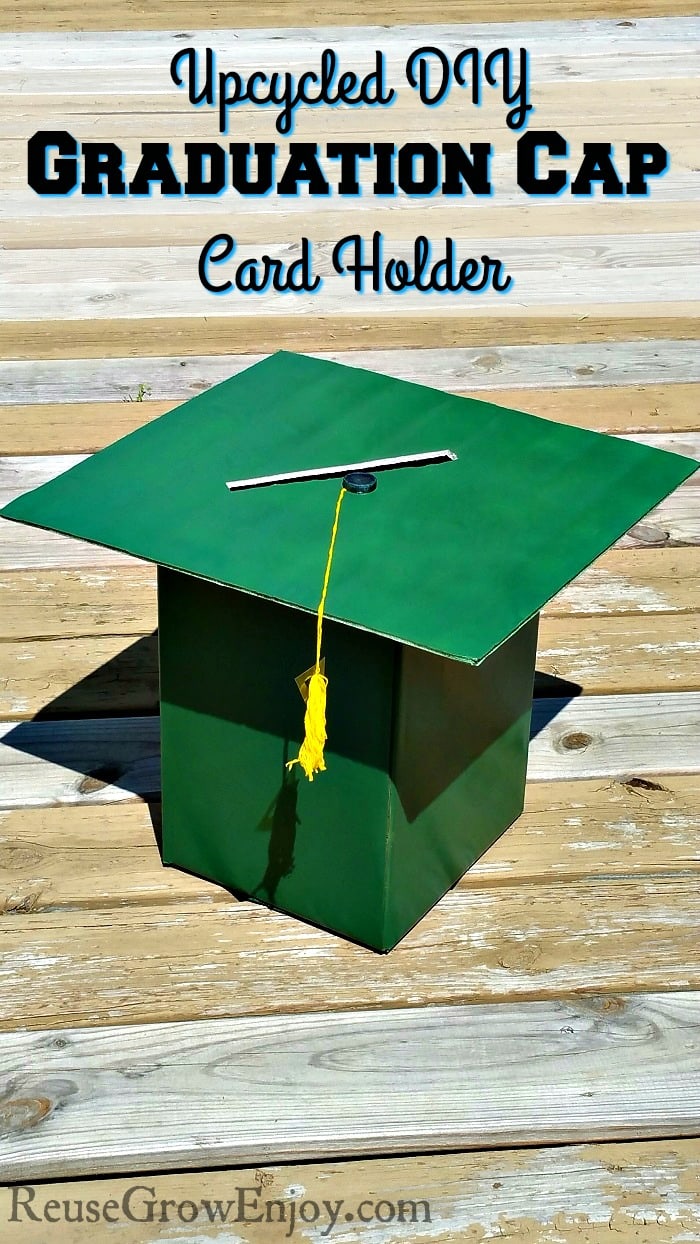 Card Holders:
If you have a wedding or a graduation or even another type of party, you can recycle boxes to make card holders. You can form them into shapes to fit the type of party and then cut a slit in it for people to put cards into it.
You can see how I made this DIY Graduation Cap Card Holder here.
Pet Bed:
Upcycle cardboard boxes into a homemade dog bed. Take a cardboard box bigger than your dog, cut the flaps off then cut out an entryway in the front of your box. Cover your box in fabric. Now, take an old pillowcase and add buttons or snaps to the open end. Next, take a pillow or two and button them into a pillowcase. Add the pillows to your box and you've got an awesome upcycled cardboard pet bed. Repeat with as many pillows as you need to fill your box with a comfy place for your pet to lay! The buttons allow you to remove both the pillows and the pillowcase for washing.
Dollhouse:
Upcycle cardboard into a homemade dollhouse. Dollhouses are expensive, but you can make an awesome one from an upcycled cardboard box! You'll need a large box to do this. Stand the box on end so that it is taller than it is wide. Use a craft knife to cut out windows for your dollhouse. Draw on a door, roof tiles or whatever else you feel your homemade dollhouse needs.
Snack Bin:
Upcycle cardboard to make a homemade snack bin Tired of the kids digging through the pantry for snacks? Use an upcycled box to keep their snacks organized! Cut the box to the size you want, cover in fabric or burlap twine and add a snacks label to the front! Fill with snacks and you're good to go!
So, what do you think? Can you come up with any other ways to recycle boxes? I would love to hear them!
If you liked these ideas, here are some other items to check out for upcycling.