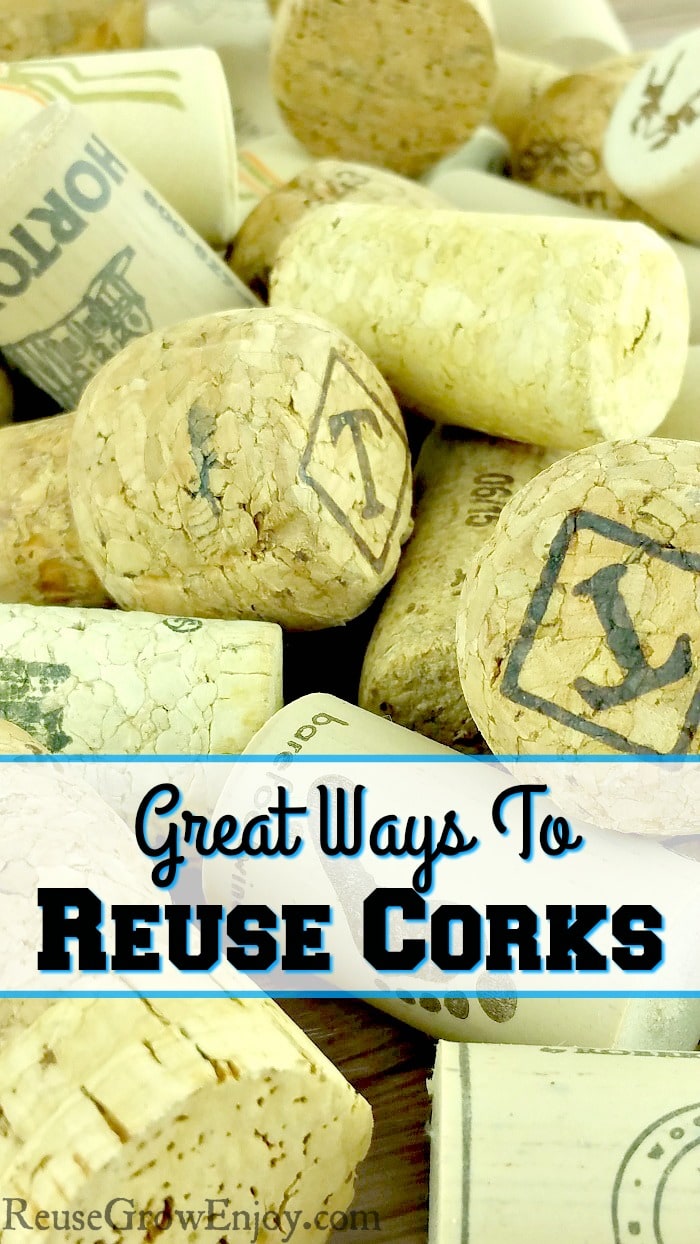 Great Ways To Reuse Corks
Are you someone that has a bunch of corks piling up? Some don't even think about saving them and just toss them in the trash. However, there are some really cool ways to reuse corks. So the next time you pop open a bottle, be sure to start saving the corks.
Below you will find a few great ideas to get you started on ways you can reuse corks. If you can't wait to save up enough corks to make some of these projects, you can buy bags of corks online.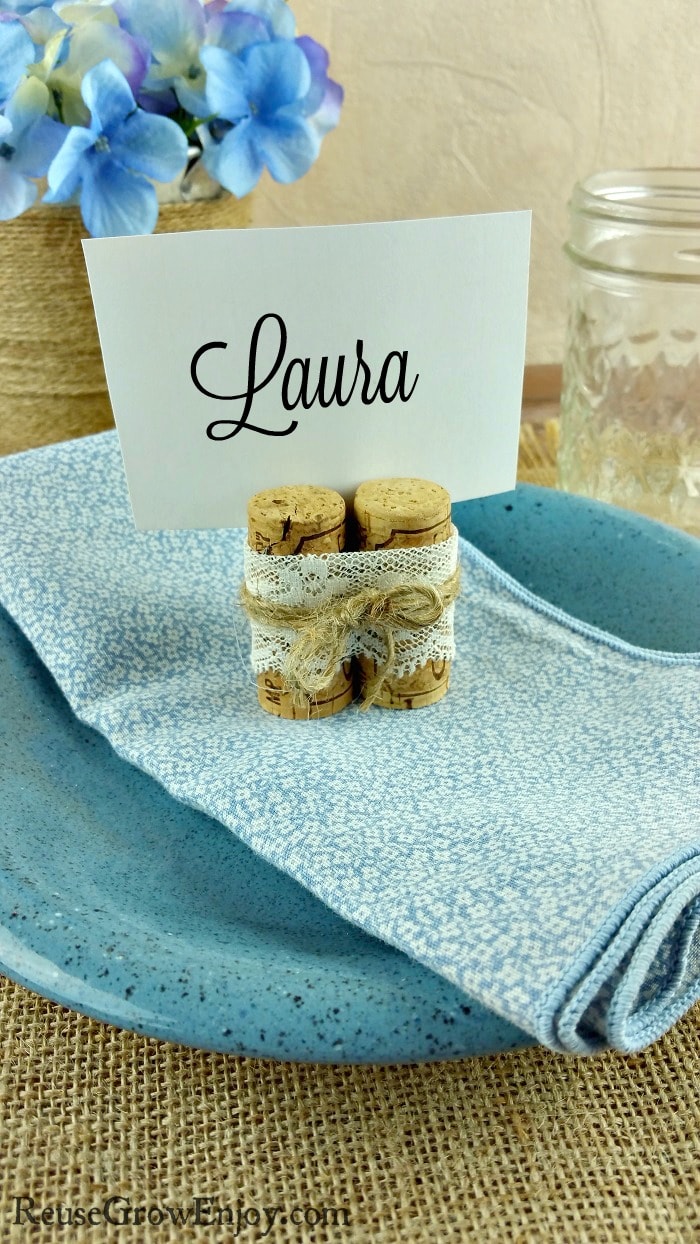 Place Card Holders:
Place holders are something great for you have that special dinner or party. You can easily make your own right at home in just a few minutes. Plus by making your own, you can have the colors and styles that fit you best.
As for the cards you put the names on, you can use any kind of thicker paper you have around the house. Or even the back side of packaging like from a cereal box. You can see how to make these adorable Upcycled Cork Place Holders here.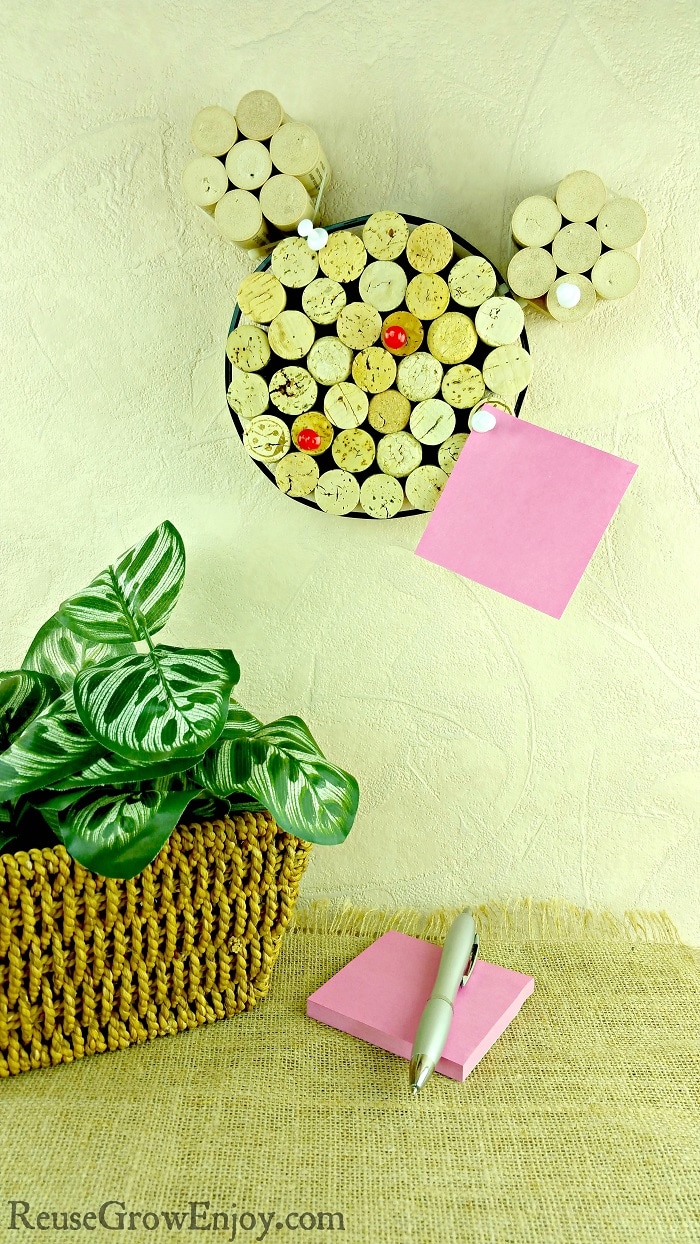 Cork Board:
While there are lots of different ways you can reuse corks to make a cork board, what is more fun than having a Mickey board? They are super easy to make and adorable on the wall. You can see how to make this DIY Mickey Cork Board here.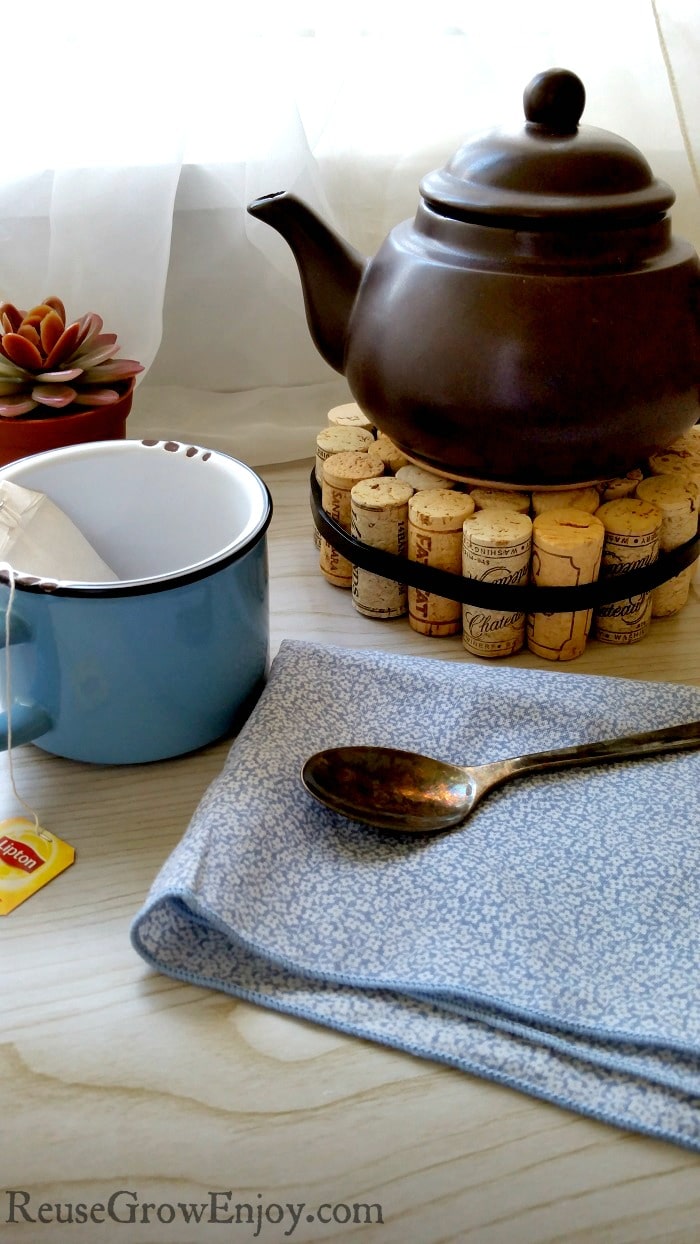 Trivet:
No need to spend money on a fancy trivet to set the hot pots and pans on. In just a matter of a few minutes and some corks and zip tie, you can make one right at home. Check out how to make this Easy DIY Cork Trivet here. There are pictures to show you step by step.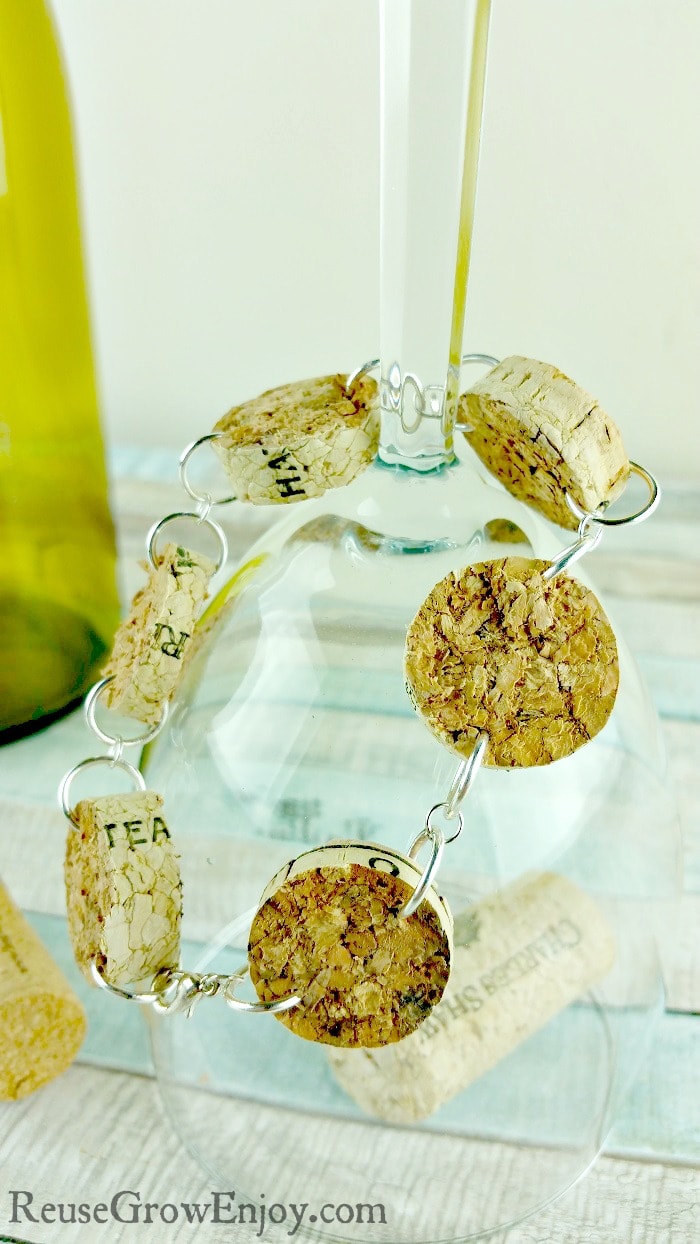 Bracelet:
Corks are wonderful for making all kinds of jewelry. Some just use the whole cork to make them but you can also cut it into pieces to get a really cool look. You can see how I made this DIY Bracelet Made From Upcycled Wine Corks here.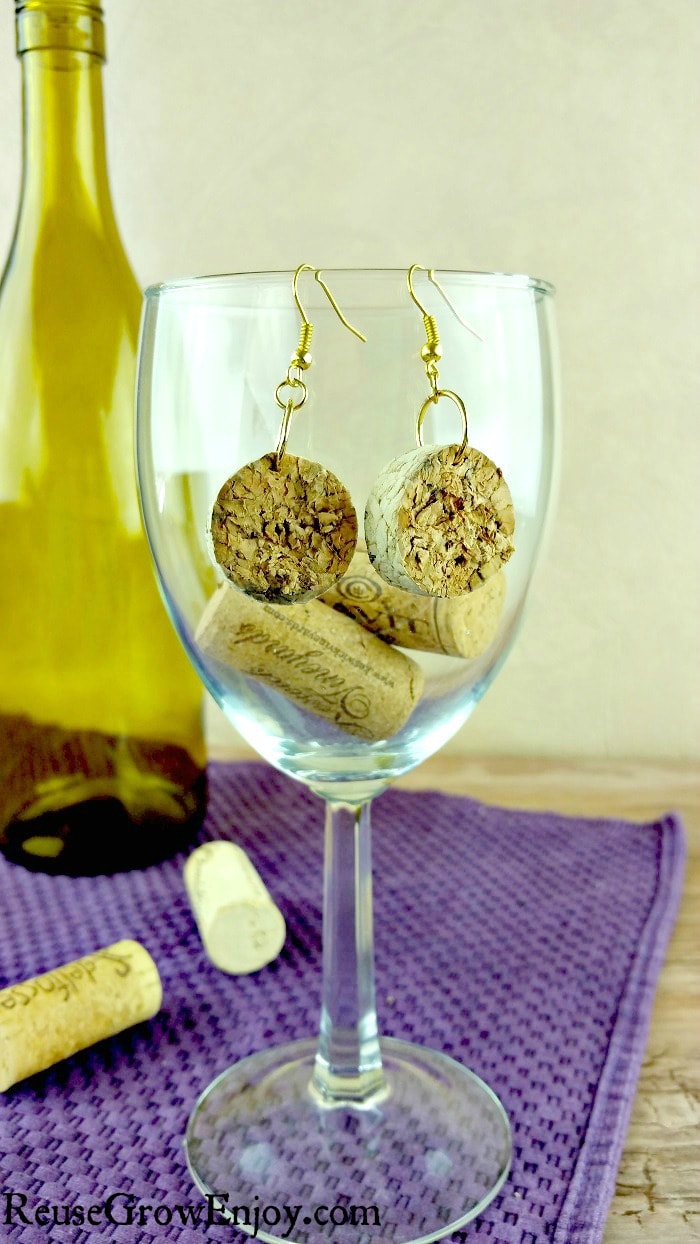 Earrings:
Here is another idea for making jewelry from corks. Much like the bracelet, you can make a super cute pair of earrings. Not only are these great for yourself, they make for a really nice handmade gift idea too. You can see full details and step by step photos on how to make these DIY Cork Earrings here.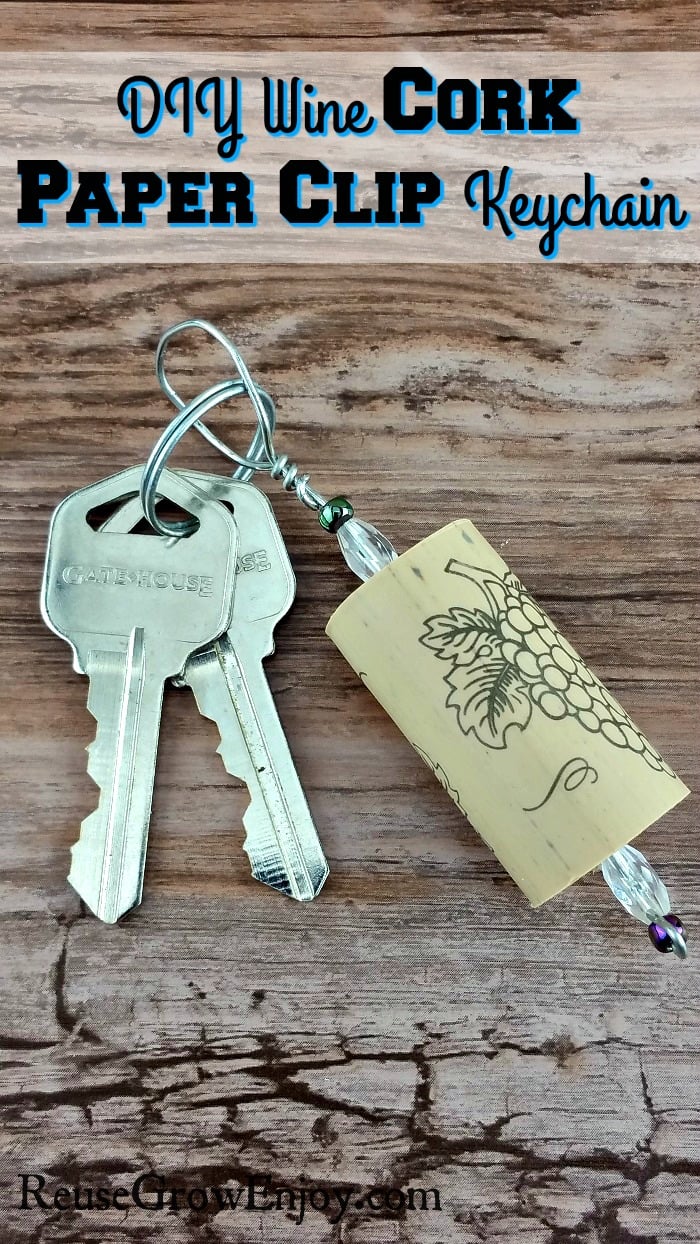 Keychain:
Need a new keychain? Or maybe just need one that floats? Grab a cork a paper clip and a few beads and you can have a new one in minutes. Ready to make one? Head over to my post on Cork Craft – DIY Wine Cork Paper Clip Keychain to see step by step how to make it.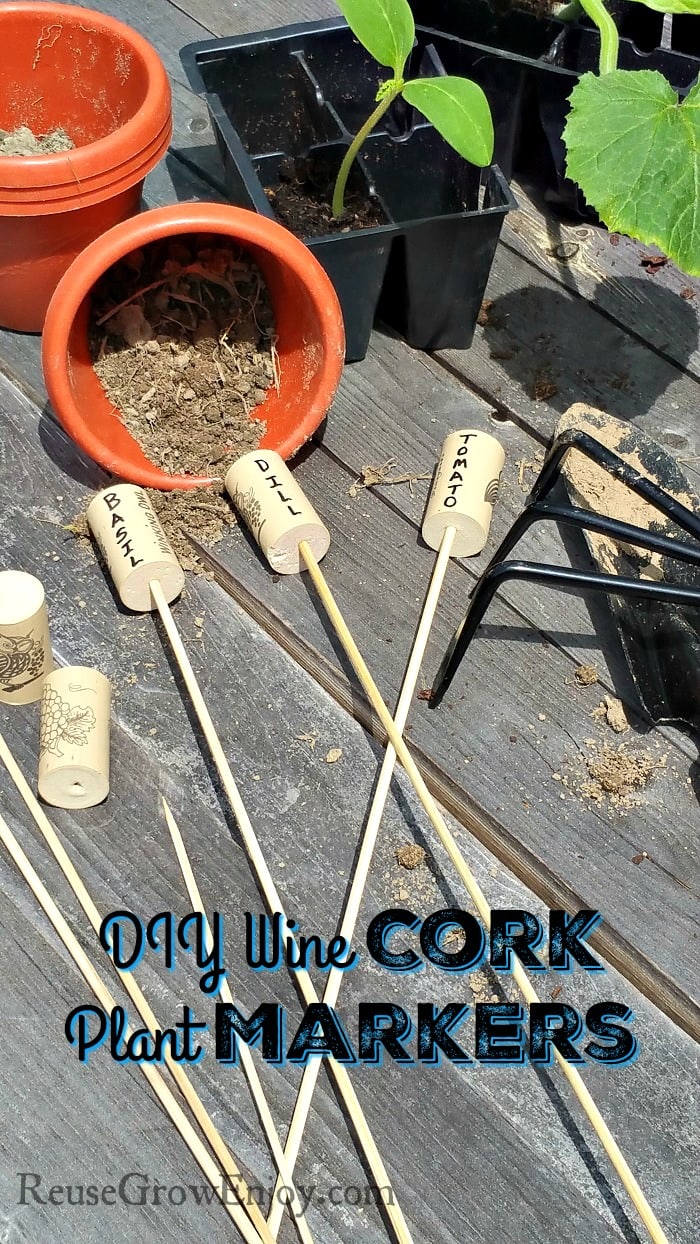 Plant Markers:
After a plant is grown it is easy to know what it is. However, when you are just planting them it can be hard to remember what you planted where. That is when plant markers are super handy to have. While you can buy them pretty cheap, why waste money on them when you can make with supplies you already have? You can check out my post on DIY Wine Cork Plant Markers to see how easy it is to make them.
That should give you a few ideas to reuse corks on. While I only have a few listed here, the options really are endless! Do you have a favorite way you like to reuse the corks you have? We would love to hear it in the comments below.