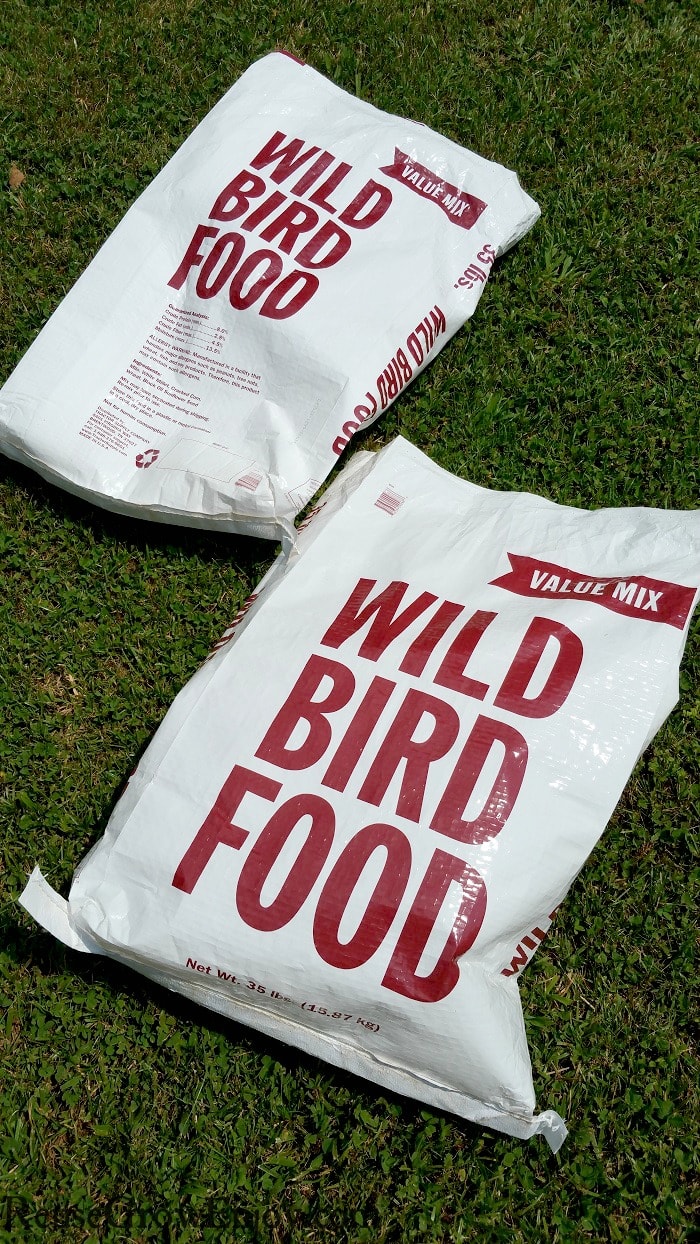 10 Ways To Reuse Feed Bags
If you have animals or even if you like to feed wild birds, I am sure you have had your fair share of feed bags kicking around. The next time you do, think about how they could be reused and not tossed out.
I am going to share some ideas with you for 10 ways to reuse feed bags. Note that some of these may be better made with the poly feed bags and not paper ones. But either way, you should be able to find some ideas to reuse your feed bags no matter if you have paper or poly.
Weed Control:
If you do any type of gardening or landscaping, you know how hard it can be to keep up with the weeds. Many us rolls of plastic landscaping fabric around their gardens and under mulch to help control weeds. If you have feed bags, they work just as well as the plastic and fabric and you already have bought it so why not get the most use out of it?? Simply cut them open so they lay flat, place them where you need weed control and then cover with mulch or dirt.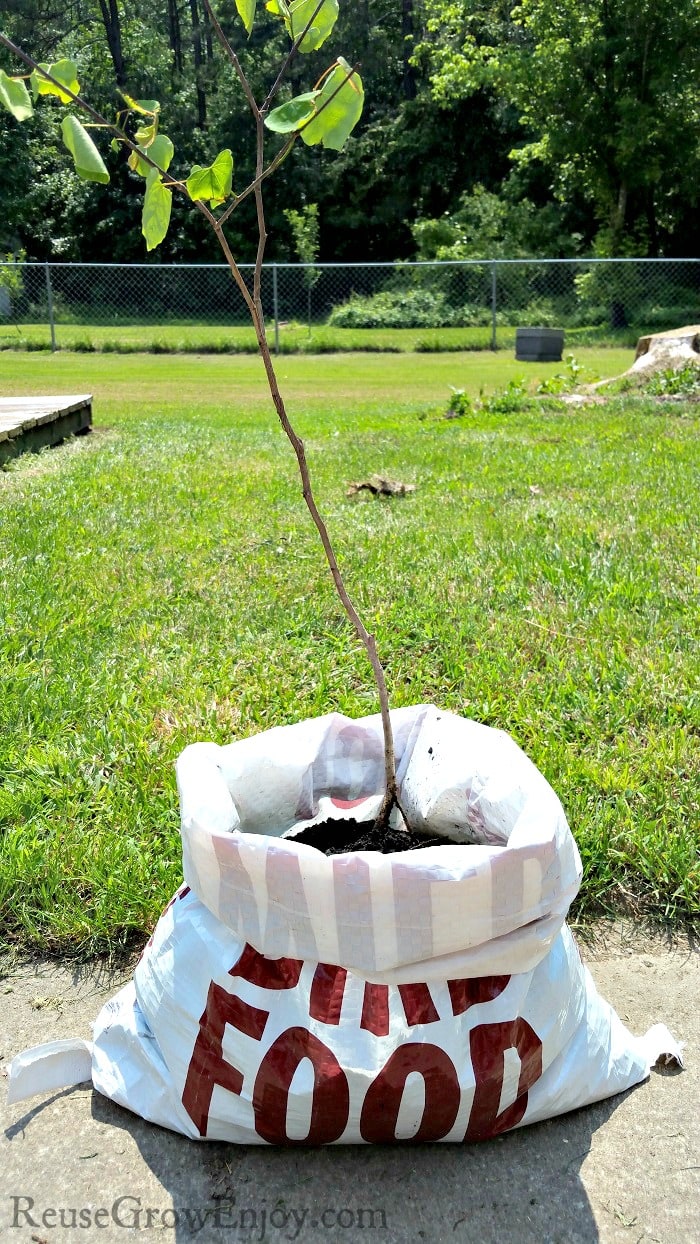 Tree Sacks:
Starting some new trees? If you need a temporary pot you can roll down the feed bags and use them as a tempory growing sack for the tree. Just be sure when you are ready to plant the tree, that you remove the bag before putting it in the ground.
Reusable Shopping Bags:
This is one that you may not have thought of. But feed bags can be sewn into reusable shopping bags. Just treat it as you would fabric. Make sure you add some handles to make it easy to carry.
Aprons:
This is another way that you use it just as you would fabric. Cut the bag open, cut out the shape of an apron and then sew on a tie for around the neck and waistline.
Hanging Planters:
No need to spend money on those plastic hanging planter bags. You can make one from feed bags.  Simply sew/stitch a strap to the top of the bag to hang it from. Then poke a few small holes near the bottom to allow water to run out. Fill with dirt, then cut a few small holes in the sides of the bag to plant your flowers in.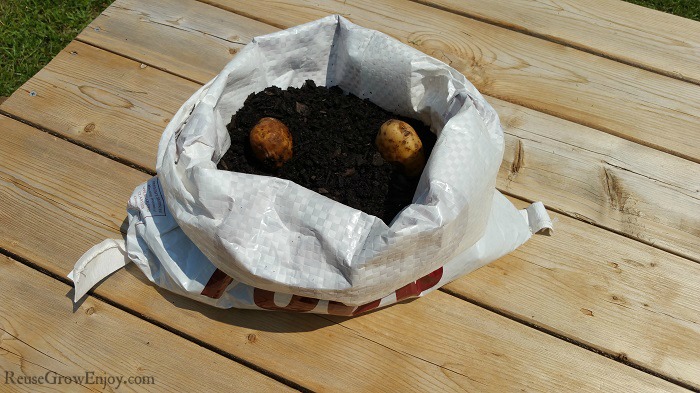 Grow Potatoes:
Just like trees, feed bags work great for growing potatoes. Yes, you could buy the fancy potato growing bags, but you might as well use something you already have on hand.
Simply roll the sides of the bag all the way down until the bag is only about four inches deep. Punch a few small holes in the very bottom. Then add some dirt and plant your potatoes in it. As the plant grows, slowly unroll the bag and keep adding dirt to cover all but the tops of the plant, until the plant reaches the top of the bag.
Chair Seat Covers:
Could the cushions on your dining chair us a new cover? Or maybe you have a chair in the garage or barn that needs to be covered? You can use the bags to re-upholster them! Simply pull the cushion off, cover it with a bag, then use a utility stapler to staple the bag to the back of the cushion. After you have it covered put it back on the chair. These work so great for this as the plastic makes them easy to wipe off.
Tarp:
Take plastic feed bags and use them to make a tarp. I mean that is all a tarp pretty much is anyway. To do this, remove both ends of the bag then cut the bag down the side. After you have a few of them like this, use a sewing machine to sew them together. You can even use a nylon thread if you want so that it is all plastic.
Table Covering:
Just like a tarp you can sew or even tape the back sides of the bag to make a table cover. This comes in handy if you are doing a farmers market, county fair or all kinds of other places.
Shower Curtain:
Need a new shower curtain? Just like a tarp can be made using plastic bags, so can a curtain. Mesure how big you need it to be so you know how many bags you will need. Remove both ends of the bag then cut the bag down the side. After you have a few of them like this, use a sewing machine to sew them together. Then at the top part, make some holes across the top and stitch around like buttonholes. These will be for the hooks to go through.  If you don't want to make the holes, you can always buy the clip on style shower hooks.
Do you have a way you like to reuse your feed bags that I did not cover here? I would love to hear them in the comments below.
If you liked these ideas, here are some other ideas for reusing.