Toilet paper rolls is something every house has and normally just toss them in the trash when they are empty. But there are lots of different ways you can reuse these cardboard tubes.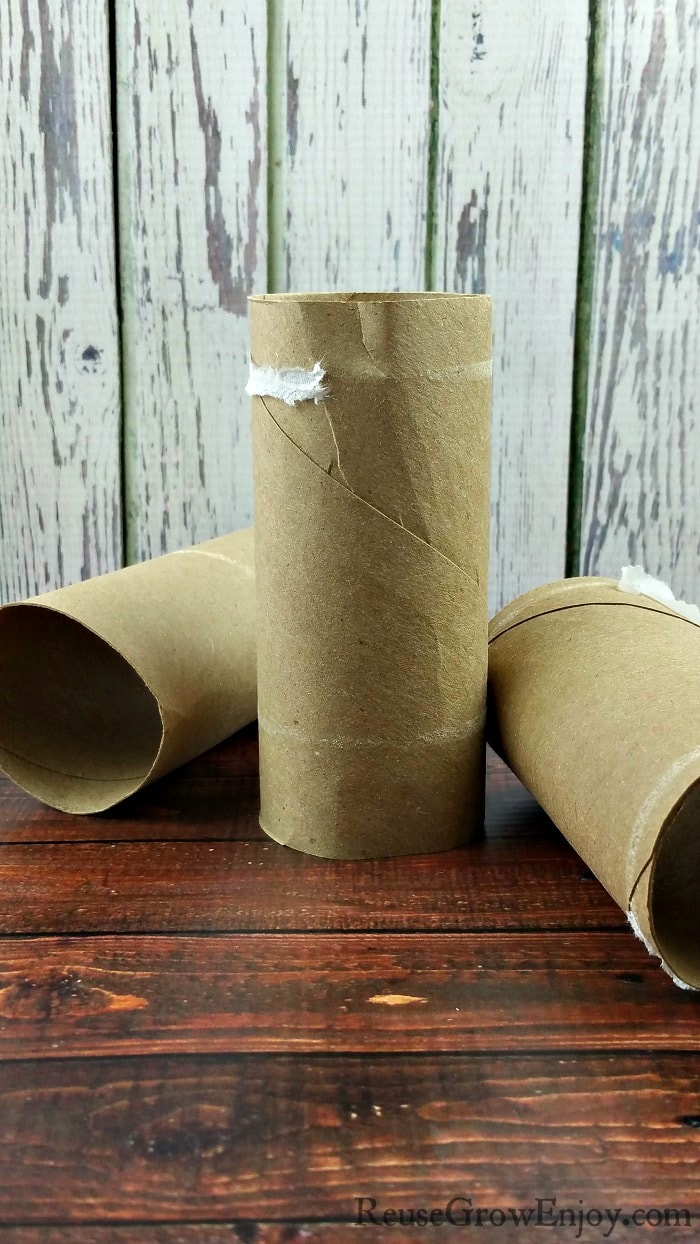 Ways To Reuse Toilet Paper Rolls
and Other Cardboard Tubes
While the options to reuse toilet paper rolls really are endless, I am going to share a few of my favorite ways that I have found. So gather up those cardboard tubes and find the right project for you below.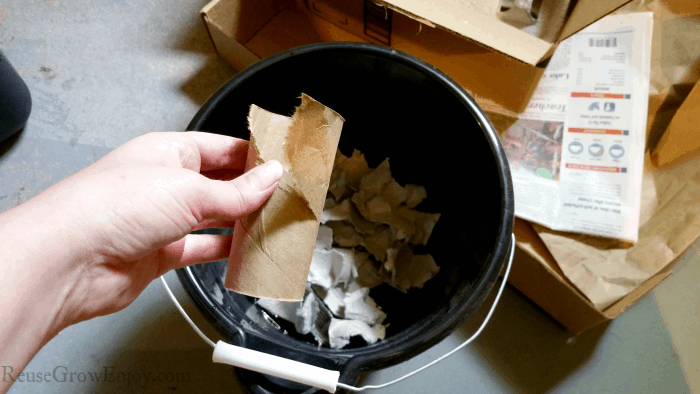 Worm or Other Compost:
Paper tubes work really well for adding to compost piles. They also work really well for adding to a worm compost bin.
What you need to do is simply rip it into smaller pieces and toss it into the compost. If using it for a worm bin, it does work better if you soak the pieces in water first to they are moist. You can find my full details on starting a DIY Worm Composing Bin Plus Worm Compost tips here.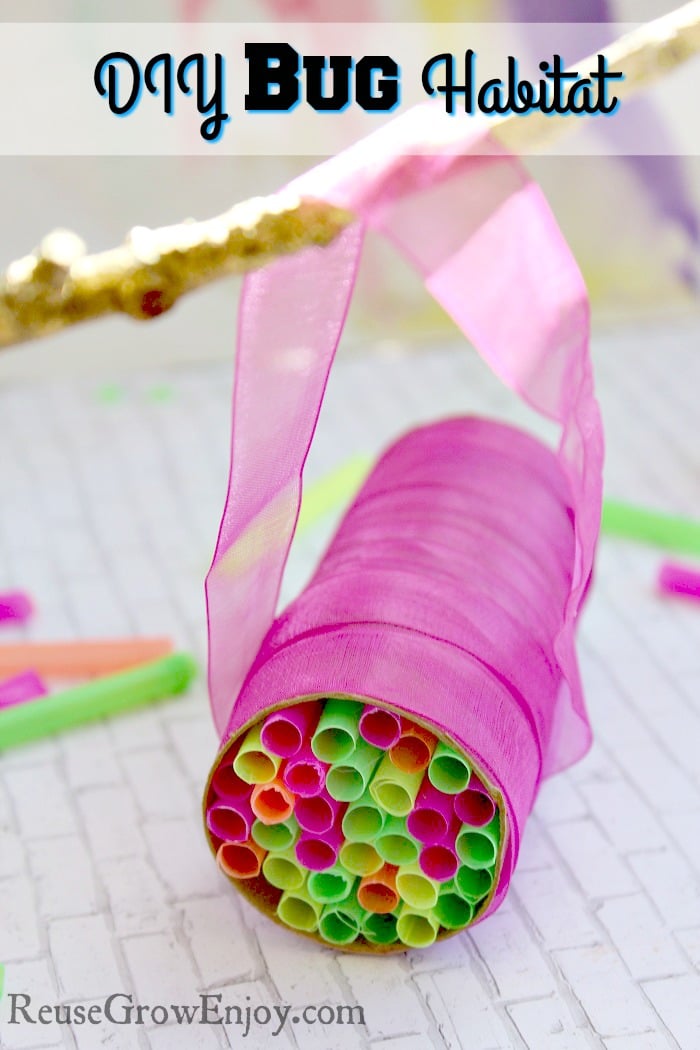 Bug Habitat:
Making bug habitats is another great way to put those tubes to use. You can slmply just put them around outside in areas they will not get wet.
Or you can do like we did in this DIY bug habitat post and dress it up a little and make it more colorful using other upcycled items as well.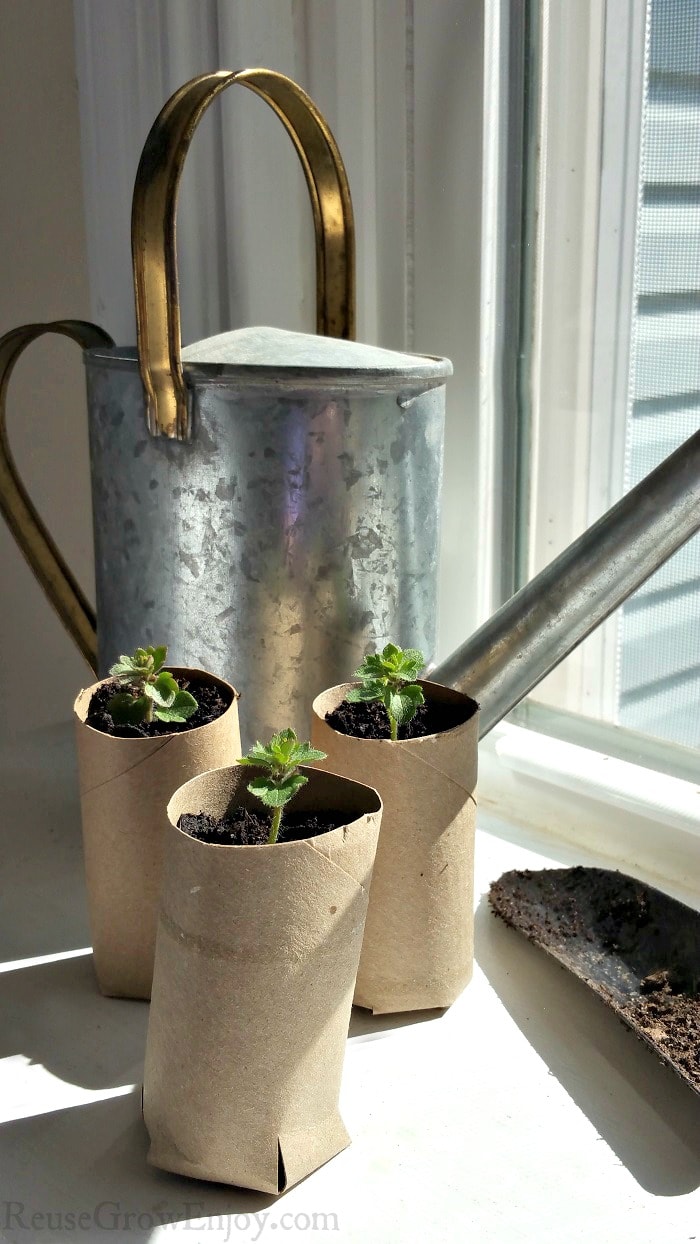 Seed Starters:
I think using the rolls as seed starters really is one of the best ways to reuse them. Simply make a few small cuts at one end. Then fold those pieces in and overlapping each other.
After doing that, you should now have a bottom at one end of your tube. Fill the tube with dirt and then plant the seeds.
When the plants are ready to be planted outside, you can plant the tube and all. It will break down and add to the soil.
Craft Ideas To Reuse Toilet Paper Rolls:
Here are a few crafty ways to reuse and upcycle paper rolls.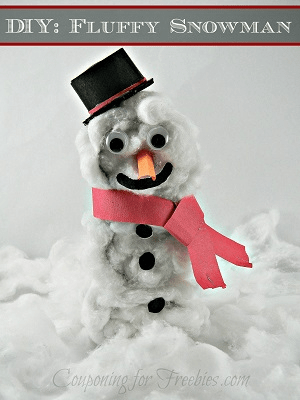 Snowman Craft:
Looking for a cute winter craft to do? You can make a DIY fluffy snowman with no snow at all.
You just need a few cotton balls, some construction paper, glue, and some googly eyes to go along with your tubes.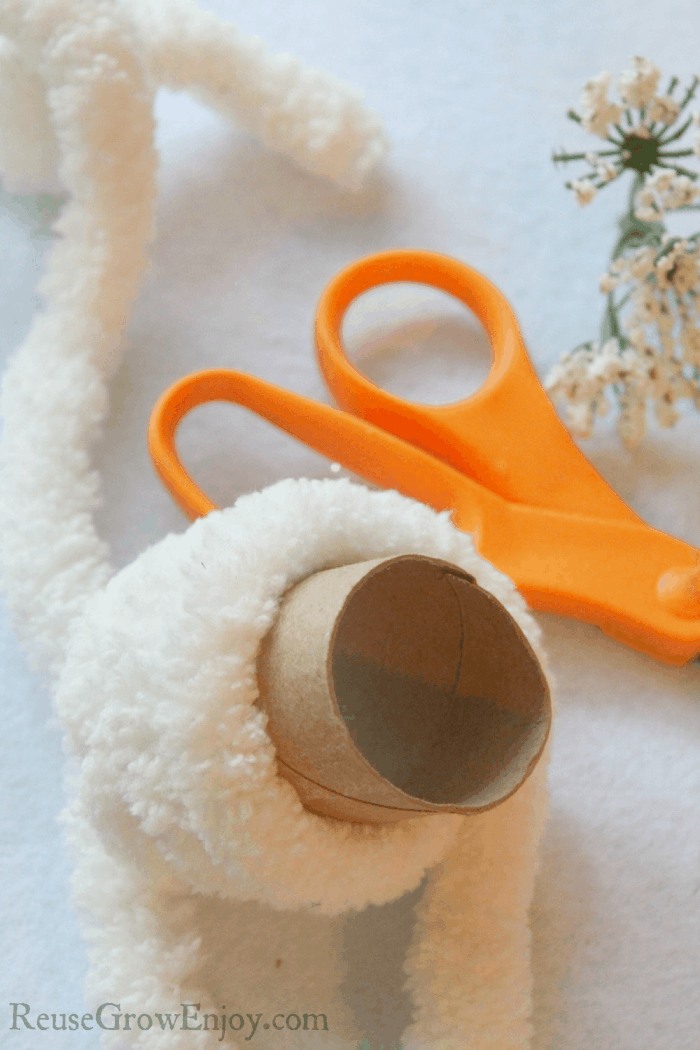 Napkin Rings:
There are so many ways to use these tubes to make napkin rings. I have made a few different ones. I have made ones where you wrap the tube in some soft yarn and sting and then add a flower-like pictured above.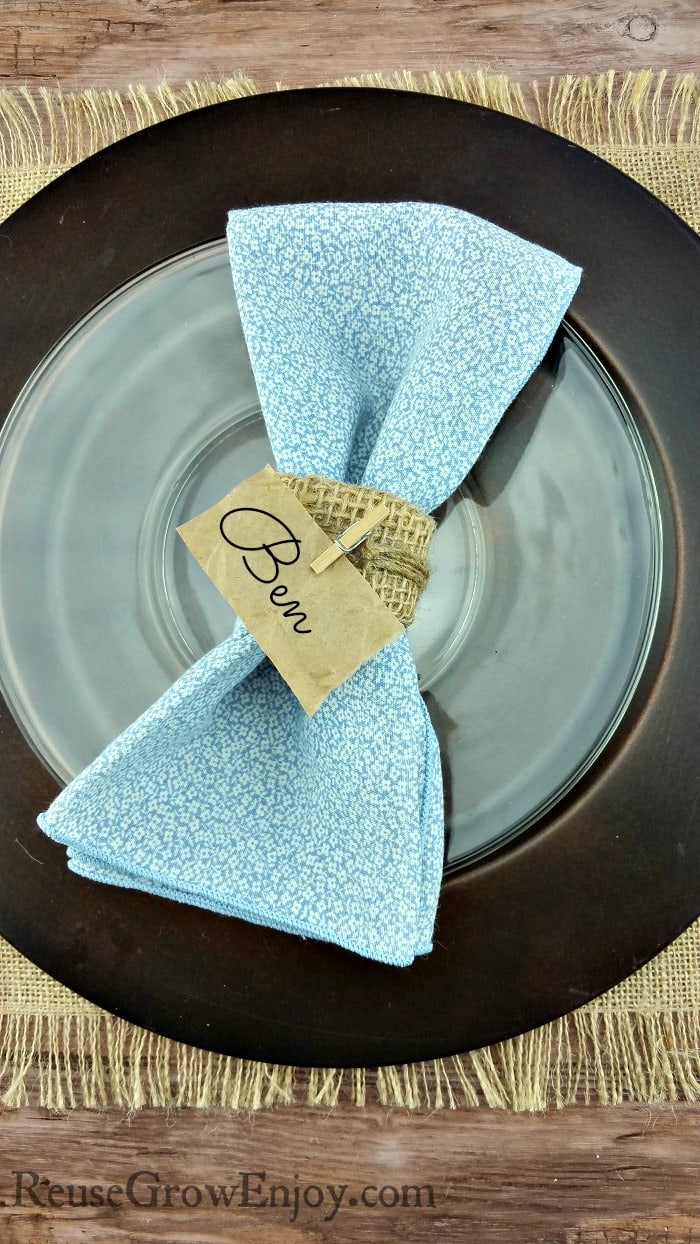 Or you can also make ones that you wrap in burlap and twine. With this one I also added a tiny wood clothes pin so that it was also a place card holder.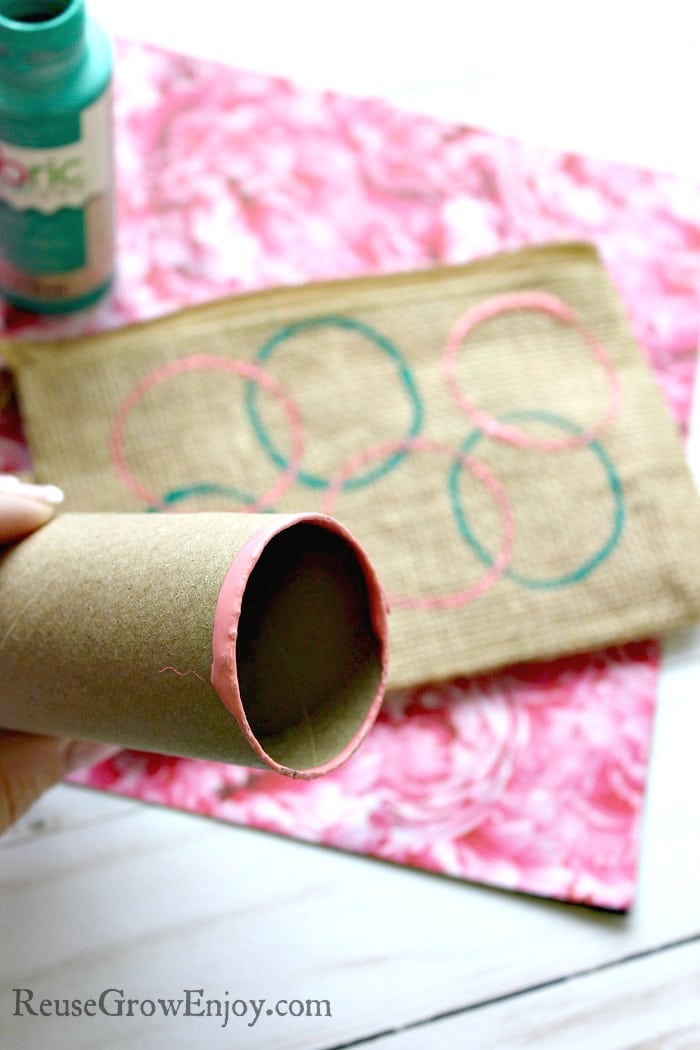 Stamping Art:
Use the cardboard tubes as stamps. We used them to make stamped clutches that you can give as gifts.
Simply dip the end in paint and then stamp it on the fabric or paper you are working with. You can stamp with different colors or even fold and bend the tube to get different looks other than just the round shape.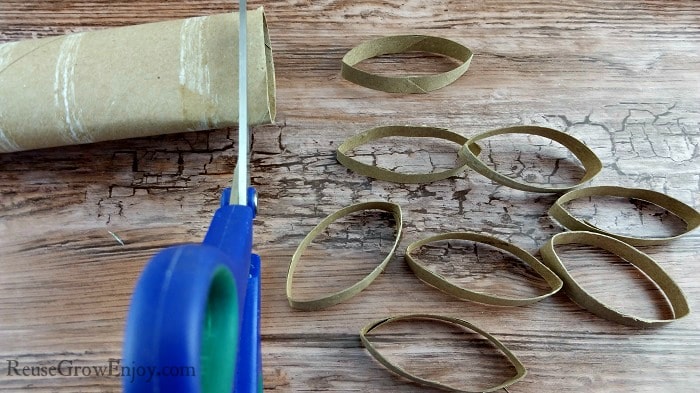 Wall Art:
Little would you think that a toilet paper roll or another type of cardboard tube can make some pretty wall art. You can cut the rolls into pices and then glue them together to make flowers and shapes to hang on the wall.
You can also add them to an old CD or DVD to make a DVD And Paper Towel Tube Flower Wall Art like this one.
Other Ways To Reuse Cardboard Tubes:
Other then composting and craft projects there are other ways to reuse those rolls. Here are a few other ideas to check out.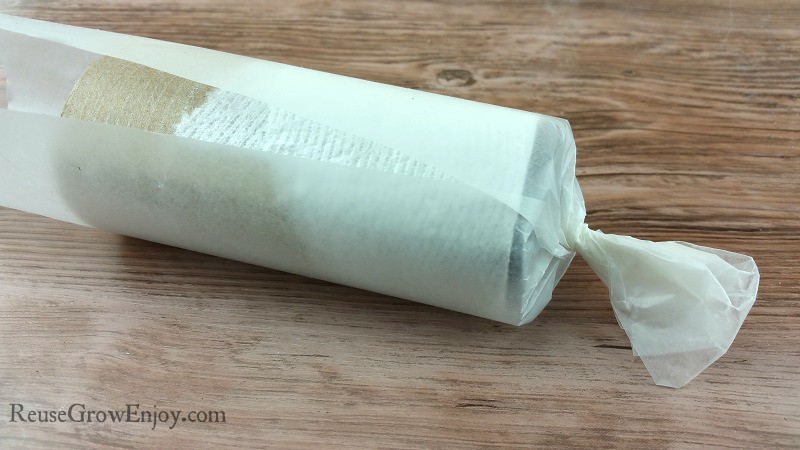 Fire Starters:
They work really well for making easy fire starters. You can use them for starting a fire at camp or at home.
You just pack the rolls full of lint from the dryer. Then take a piece of wax paper and wrap around them to hold it all in. If you will be using for campfires, you could skip the paper and drip a little wax on the ends to hold the lint in place.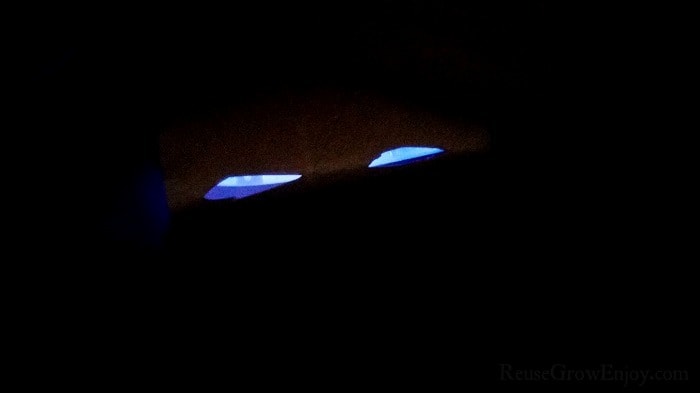 Scary Eyes:
Want to have a little fun? Use some scissors and cut two little slits in one side of a roll so that it kinda looks like eyes. Then snap a glow in the dark stick (the small short ones work best, likes these here) and place it inside the tube.
Then simply place it in the yard at night or in a closet that you know someone will be opening soon. Fun and simple little prank to pull on someone.
If you are looking for more ways to upcycle, be sure to check out my post on Ways To Reuse Everyday Items.
Do you have a way you like to reuse your toilet paper rolls? I would love to hear how you put those cardboard tubes to good use. Feel free to leave those ideas in the comments below.