DIY Fire Starter Made From Reused TP Tubes
Are you someone that likes to camp? Or maybe you have a fireplace or wood stove? If so, I have an easy project for you. It is a DIY fire starter made from reused TP tubes.
These are super easy to make. Plus, I am pretty sure you have all the supplies needed already on hand!
If you are going on a camping trip, it is great to make a bunch of these up before hand. Just be sure to put them in an airtight container or Ziploc bag to keep them dry.
If you will not be needing them until winter again, just have a place with a bin that you can collect and save your lint and TP tubes throughout the year.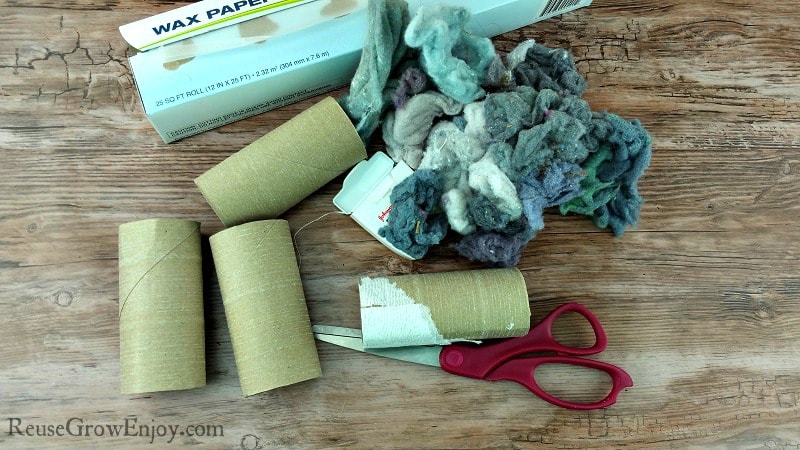 DIY Fire Starter Supplies
TP Tubes (how many depends on how much you want to make)
Scissors
Lint (you need about a handful per tube)
First, you start by packing each tube full of lint. It takes around one large handful of lint to fill a tube.
Now you want to cut a piece of wax paper large enough to go all the way around the tube. You also want to be sure it hangs over the ends by about inch.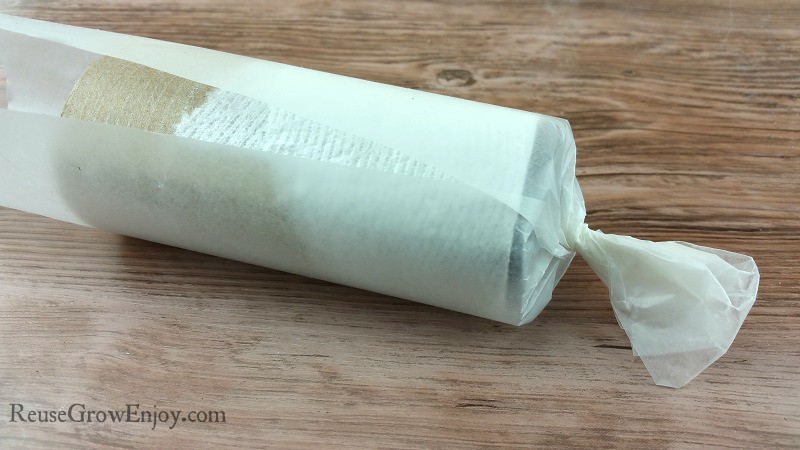 Next, twist those hanging over ends closed. You can leave it like this if you will be using soon. But if they will be stored for a little while, I have found it better to tie them off. If not, over time they start to untwist and the lint can come out.
The last step is to cut a small piece of floss and tie it around the twisted ends. Be sure to tie it in a knot so it does not come un-done.
That is all you have to do! Easy, right? Now you have a bunch of fire starters that are ready for when you need them.
If you liked this DIY, here are a few others to check out.