If you learn to grow broccoli you will be able to grow cauliflower too! I am going to share a few of the best tips to get you started on your gardening adventure.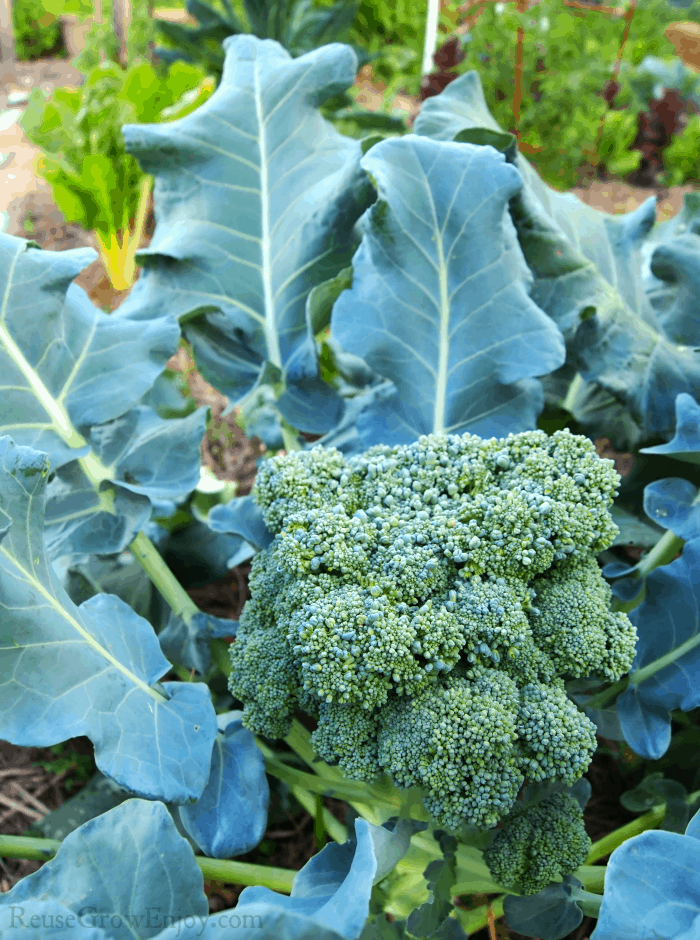 Best Tips To Grow Broccoli And Cauliflower
Some may wonder why you should grow your own broccoli and cauliflower when you can just buy it at the store. Well, in many areas, the price of fresh broccoli and cauliflower can be rather expensive.
When you grow broccoli and or cauliflower it can help you lower the overall cost of food for your family. Particularly for those on low carb diets like the Keto diet that uses cauliflower for many alternatives to classic carbs to avoid feeling deprived of your favorite foods like rice dishes and pizza.
What Can You Plant With Broccoli And Cauliflower:
Broccoli and cauliflower are somewhat picky plants. They do not grow well with all plants. A large garden bed dedicated to these two plants is the best option for most people looking to grow broccoli and cauliflower.
These two plants take up a lot of space so you should consider this while planning your garden. Be sure to alternate the location of your broccoli and cauliflower bed each year to avoid issues with soil depletion.
If you want to place anything near but not directly with your broccoli to prevent crowding, you can line garden beds with onions, garlic, or beats on the outer edges or through the center making sure they are well-spaced.
Best Planting Conditions To Grow Broccoli And Cauliflower
Broccoli and cauliflower are cool weather plants. They do well in spring and fall gardens but tend to droop if you grow them through summer in a hot climate.
If you live in the north you can grow these vegetables from spring to fall. Those living in the far south can grow broccoli and cauliflower in their fall and winter gardens where they will thrive in the cooler temperatures that can not keep other vegetables alive.
Just be mindful that they do like the cool but do not tolerate frost.
Both broccoli and cauliflower need a lot of moisture but not soggy to thrive. Because of this, you want to be sure they are watered often.
Use a thick layer of mulch to help trap the moisture in the soil and prevent weeds that can become a problem for broccoli and cauliflower that both need plenty of nutrients and water to thrive.
While these plants need moist soil they also like soil that drains well rather than puddles. Mix plenty of fresh compost and organic matter like mulch from the last growing season into the soil before planting.
Choose an area that receives full sun with slightly acidic soil for the best conditions to grow your broccoli and cauliflower.
If testing the PH of your soil aim for soil between 6.o and 6.8 for the right balance. If your soil PH is too low add nitrogen-rich additives to your soil to help balance it out. You can also check out my post on How To Test and Repair Soil PH.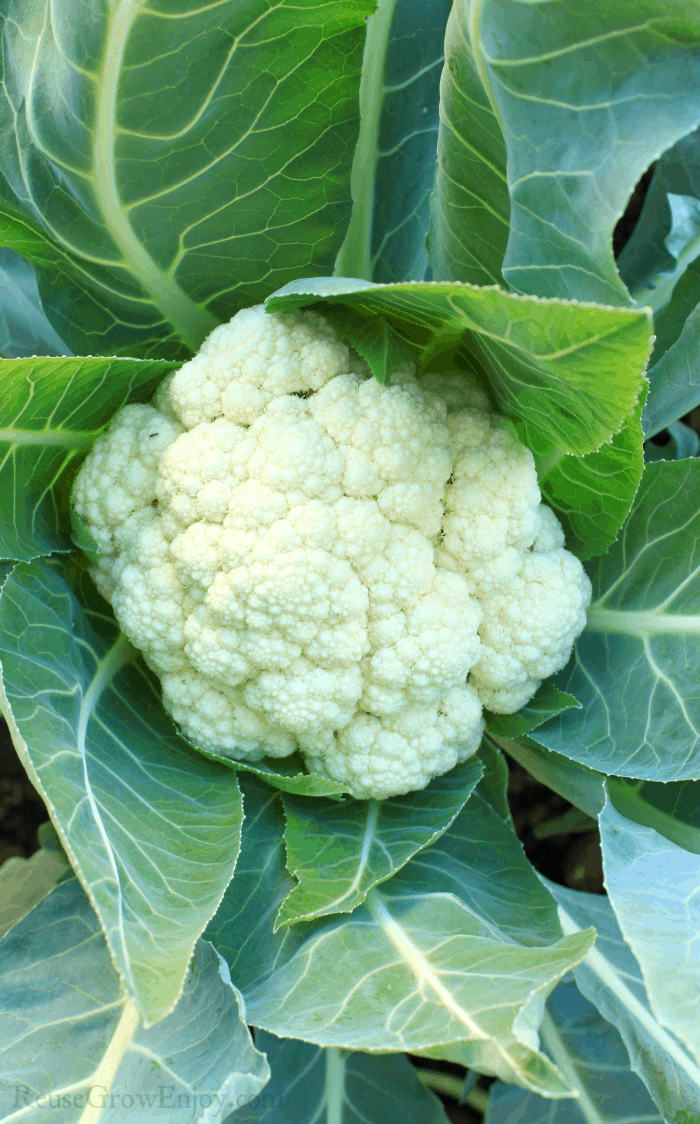 How To Plant Broccoli And Cauliflower:
Starting broccoli and cauliflower from seed indoors is easy to do. Start these seeds 7-8 weeks before the last frost is expected.
When starting seeds you can place them in a window or opt to use grow light to help your seedlings grow faster. When using artificial light keep the seedlings close to the light to prevent them from growing tall and thin with fewer leaves as this will leave your seedlings weak and easily damaged.
If you are sowing directly into the soil you can plant broccoli and cauliflower seeds in the ground. This works best for the fall and winter growing. You would plant the seeds around the middle to end of summer.
Be prepared to cover sensitive seedlings and plants from the frost if it rolls through early. A large sheet or a few trash bags cut open over your garden bed will do the trick.
When planting seedlings into the ground plant them after they have formed 2 full sets of leaves and have been hardened off to outdoor conditions after the last frost.
Plant broccoli and cauliflower 12 to 24 inches apart allowing them to have plenty of room to grow and spread out. Place your rows wit 2 to 3 feet of space between allowing for plenty of space to spread out.
How To Protect From Pests:
Pests love broccoli and cauliflower. Your biggest issues will come from aphids and cabbage worms. These pests have a love of fresh leafy vegetables and can destroy your broccoli and cauliflower garden.
The best way to combat these is to check your plants often and take measures to remove anything that has worked its way into the garden. When you grow broccoli you will also want to invite predators to your garden that will help protect your pants.
Ladybugs and hummingbirds are great protectors for your broccoli and cauliflower. Place a hummingbird feeder and a bug house nearby to encourage these visitors to stop by and have a lunch of any pests that come into your garden.
How And When To Harvest Broccoli And Cauliflower:
Harvesting broccoli and cauliflower is an art in itself. As it gets close to harvesting check them daily to ensure you catch them at the right time.
Harvest when the buds begin to grow larger but before the first yellow petals begin to show. This will give you the best flavor.
Harvest at an angle to encourage your plant to produce another head off to the side for continued harvests over the growing season for the most value from your gardening space.
You can cut the heads from the plant with a sharp knife. It is best to harvest early morning or late in the day.
Here are a few other gardening posts you may find helpful.