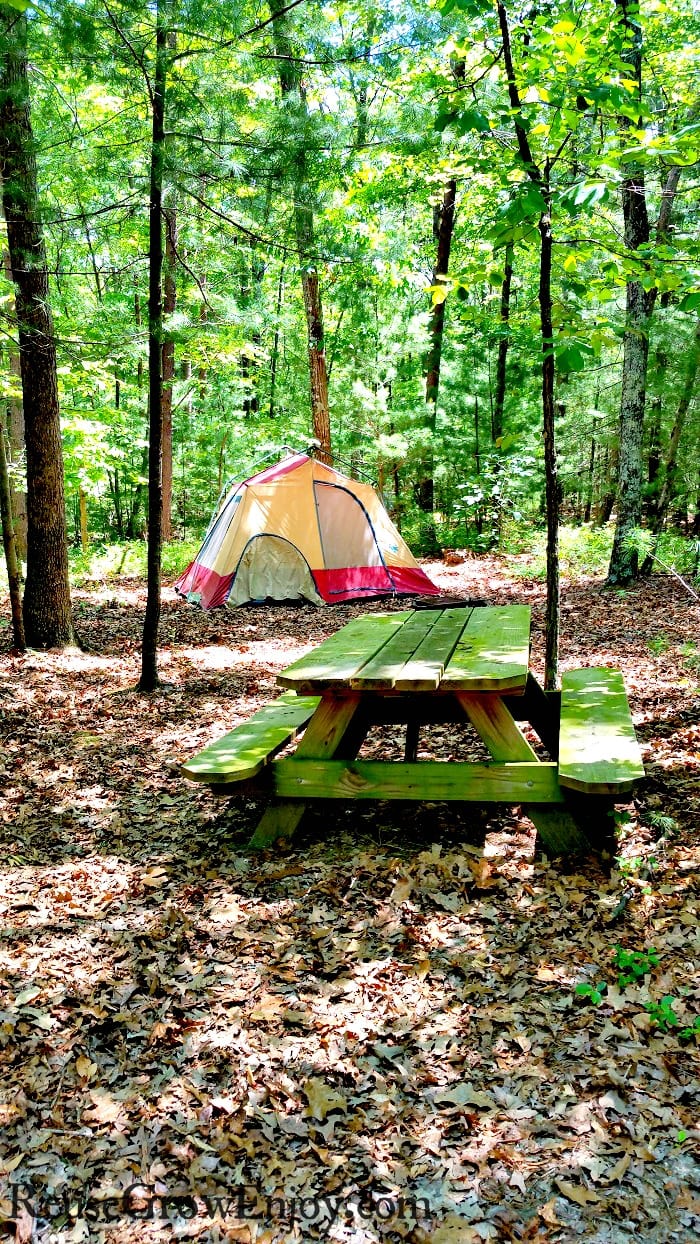 Camping For Beginners
Pack List
Are you just getting started with camping and need looking for ideas for camping for beginners? You have come to the right place!
With the summer warm weather, it is hard not to want to enjoy it to the full. One such way to really get the most out of summer is camping. You may be someone who likes to camp in the most basic way possible. No electricity, running water or modern conveniences. Still, some others like to camp in tents or campers that have all the bells and whistles of technology.
Either way, you still need some basic supplies you need to bring to make the most of your vacation. You might be someone who has never camped before and need tips on camping for beginners. Or you may be someone who has camped a lot as a kid but never had to pack the entire trip for yourself. Hopefully, some of these examples will help you to have the best trip you can.
Tent / Shelter:
The first thing and the most obvious is a tent or other shelter. You need to stock this with blankets, pillows, sleeping bags or perhaps even a softer blow-up mattress. Clothing too. Pack enough to last you easily for the duration of your trip.
Toiletries:
Even if you have a campsite with a close by toilet and shower. Chances are it does not have soap, shampoo or perhaps even toilet paper. Better to have these than not pack and need them later.
Food:
Another item is food. Perhaps a cooler filled with drinks and some meats to cook. Even snacks such a crackers, cookies and some kind of sandwich meat would be a nice time saver.
Cookware:
Something to go along with food is some kind of cookware. You might have an old skillet you can use on a campfire. Such as a cast iron pan. Great for frying up some freshly caught fish!
Fire Supplies:
For that fire, bring some wood, or charcoal. You can be deep in the woods and still have a hard time finding those chunks of wood to burn consistently. Charcoal and some starter fluid if you are using a grill. You can also pre-make some DIY fire starters.
Table & Chairs:
Most places have some kind of picnic table to eat at, but if not, you may need to bring some kind of folding table. Lawn chairs are also a good idea for sitting at the table or around a fire.
Bug Spray:
Being in the woods can bring out all the pests in the forest to your site. A good bug spray is recommended to keep you from mosquitoes and other bugs. We like to stick to natural ones and make our own homemade bug spray.
First Aid:
A small first aid kit is also a good idea to help treat small wounds you may encounter. Also be sure to pack it with some essential oils or over the counter medications you may need for things like headaches, allergies, upset stomach and so on.
Entertainment:
Something to entertain you and your family or guests are some cards or board games. If you are somewhere without power, with entertainment like this, electricity is not needed.
If camping skill is camping for beginners, this is just a small list to get you started. You will probably think of many more things that you want to bring according to your personal taste. Hopefully, with a little pre-planning, you will be able to enjoy the great outdoors without any extra needs or worries.
If you found this helpful, here are a few other camping tips to check out.