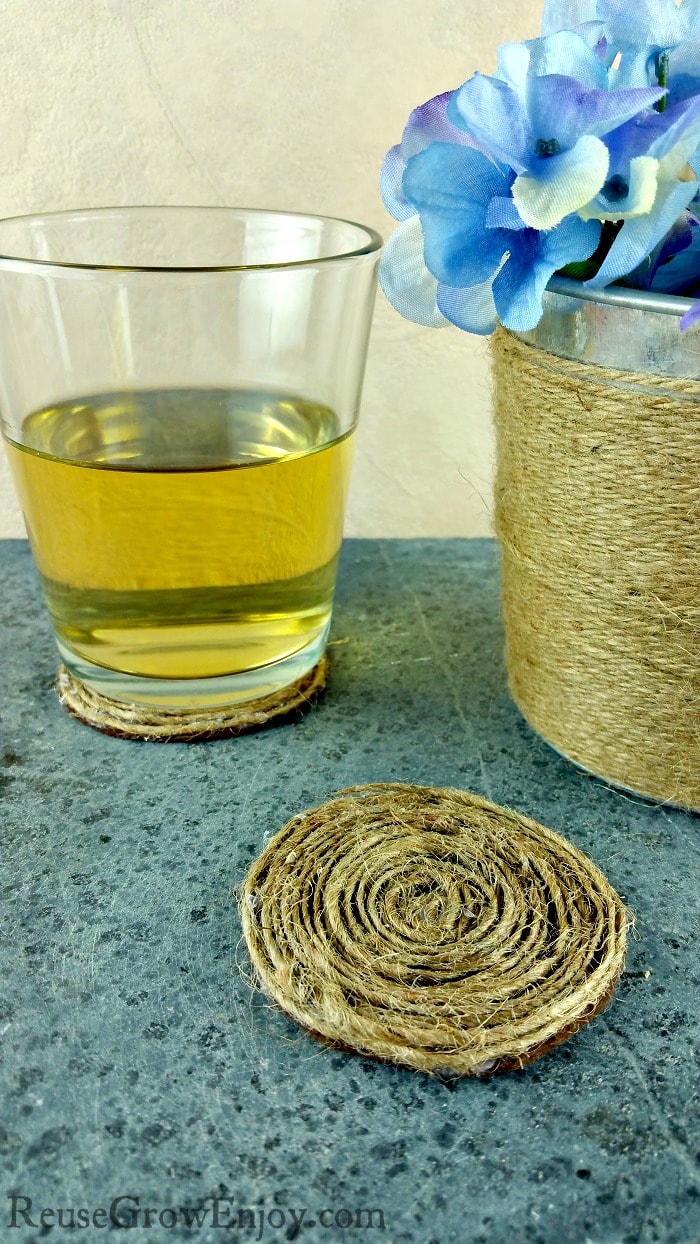 DIY Coaster Made From Twine And Felt
Need some coasters? I am going to show you how to make DIY coaster from twine and felt. For mine, I used the natural twine, the only thing to note about that is that the thickness changes. If you are looking for a more even look, you may want to use something more like a crafters twine or rope.
This craft is not as fast to make as some others. Even with it being a small project, it takes some time to coil the twine around on the felt. But other than a little extra time, it is not a hard craft to make and anyone could do it.
How much of each item you will need will depend on how many coasters you want to make and how large you want them to be.
So grab the supplies need to make this DIY coaster and let's get started.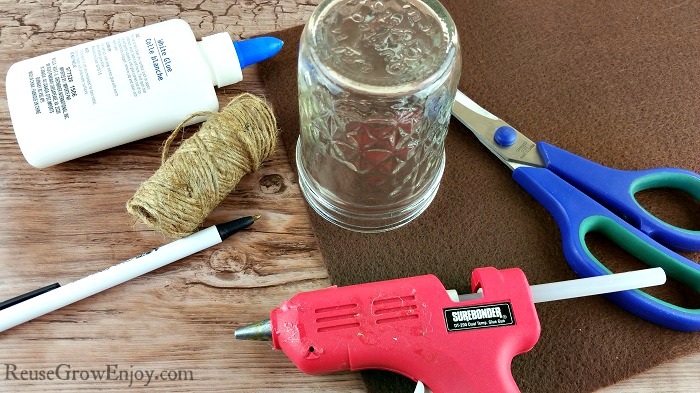 Supplies Needed:
Craft Felt (used brown)
Hot Glue Gun & Glue Sticks
School Glue
Scissors
Twine or Soft Rope
Marker or Pen
Jar or Glass (used to trace rings on the felt)
The first thing you need to do is lay the felt flat. Place the jar or glass on the felt and trace a round outline. Do that for each coaster you will be making.
Next, using the scissors, cut each of those circles you just made out of the felt.
Now using the hot glue put a small dot of glue at the out edge of the felt circle. Push the end of the twine on the glue to hold it in place. Slowly work your way around the outer edge of the felt with the twine hot gluing it in place as you go.
After you have made it all the way around, you can start using the school glue. Keep wrapping the twine around until you get to the middle. The reason I change over to school glue is that I think it is less seen then the hot glue, but the hot glue works nicely to get things started.
When you get to the center, you can use another dot of hot glue to hold the end in place and cut the twine. After that, I went over the whole thing with an extra cover of school glue over the twine. Yes, it will look white at first but will dry clear. I just found this extra step held things in place nicely.
Allow to fully dry and then you can use and display your new coasters! Make as many or as few of them as you want.
If you liked this craft, here are a few others to check out.