Been doing a little sewing and have some fabric scraps laying around? This DIY farmhouse style rag ball decor is such a great way to use up those scraps!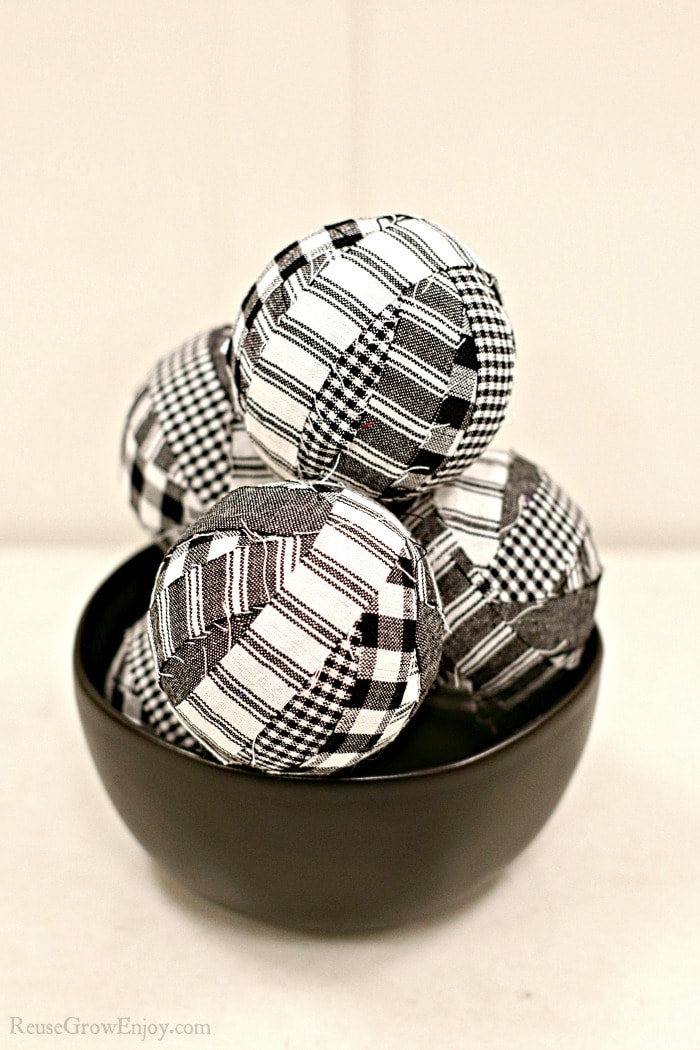 DIY Farmhouse Style Rag Ball Decor
To make these farmhouse style rag ball decor we used some of those foam balls you can get online, craft stores, or even the dollar store. However, you could make your own paper mache ball to use if you wanted.
To get that farmhouse look it works best to use a fabric that has that farm look. For these, we used some black and white plaid, striped and checkered. But you could use others too to fit the room you are putting it in.
These can be made using just one color/print fabric but I think it looks best when you mix it up. But feel free to make it your own.
Another idea you could use if you don't have fabric scraps is to use old clothing. Like items that have been outgrown, worn out, and so on. Instead of toss it, just cut it up into strips. These would also be super cute made from jeans!
If you are looking for other craft ideas to reuse items, here are a few to check out.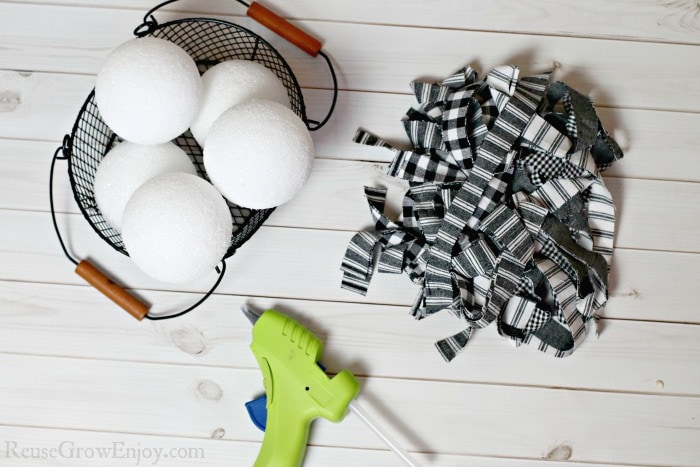 What You Need:
1/8 Yard Cotton Fabric or Fabric Scraps (use 4-6 colors/patterns)
(5) – 6" Styrofoam Balls (or size you want, could also mix sizes)
Scissors or rotary cutter
Glue Gun
Stick Pins (optional)
Note: Each 1/8 yard of fabric will cover two 6" balls.
How To Make This Farmstyle Rag Ball Decor:
The first thing you want to do is cut your fabric into 8-inch long x ½ inch wide stripes. We used a variety of color/pattern combinations. But you could do them all the same color/pattern if you wanted.
If you don't have fabric consider cutting old clothing such as shirts or even jeans into strips and using those.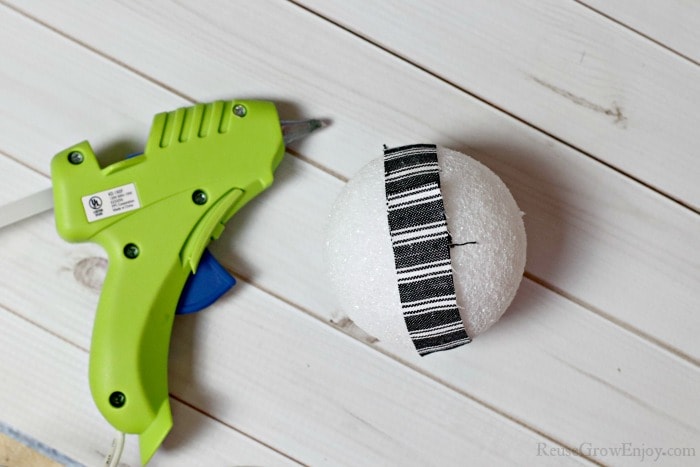 Next, to start your first strip, hold the end of the strip at the top of the ball with your fingertip. Wrap the strip around the ball until the end meets your finger. Use a dab of hot glue to glue it into place.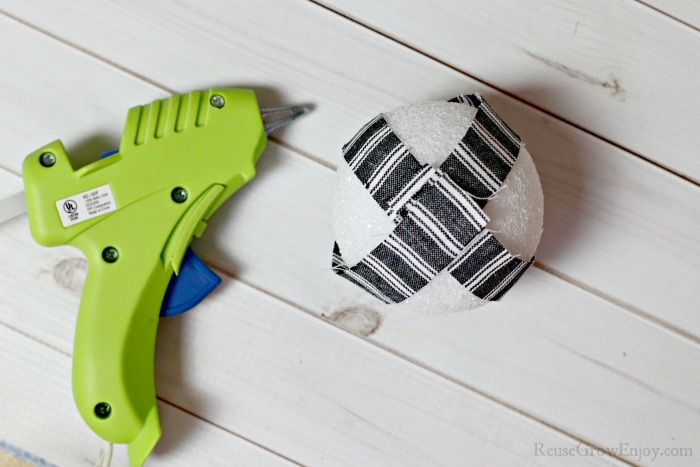 Now hold the ball and rotate 90 degrees, and repeat with another strip of fabric just like you did the last one.
Tip: If you have trouble holding the fabric in place while gluing you can use a stick pin to help hold it down while you glue.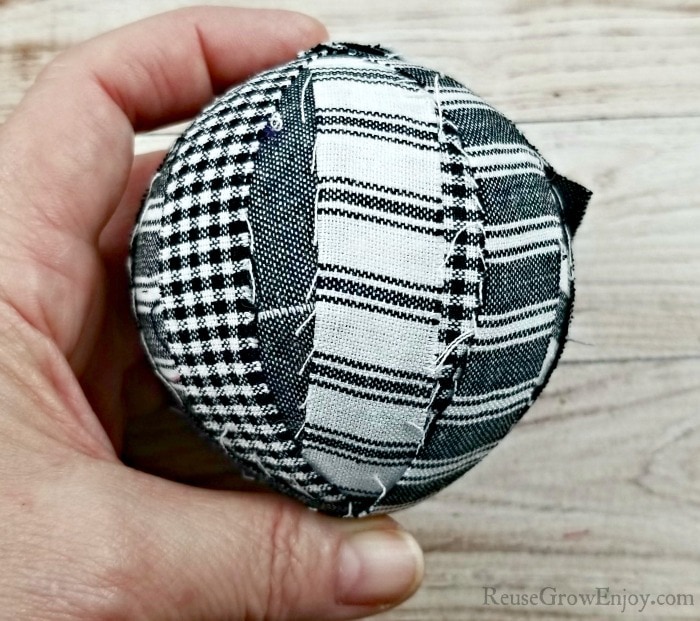 Keep rotating the ball and adding strips, using a new color/pattern strip each time, until the ball is covered. You can even overlap them to achieve the look you want.
Repeat the steps to make each of the balls until you have as many as you want. Mix it up if you want with different colors, sizes or even textures of fabrics.
These are such a simple craft to make and they can be made in no time at all. From start to finish you can make 6 to 8 balls in less than an hour.