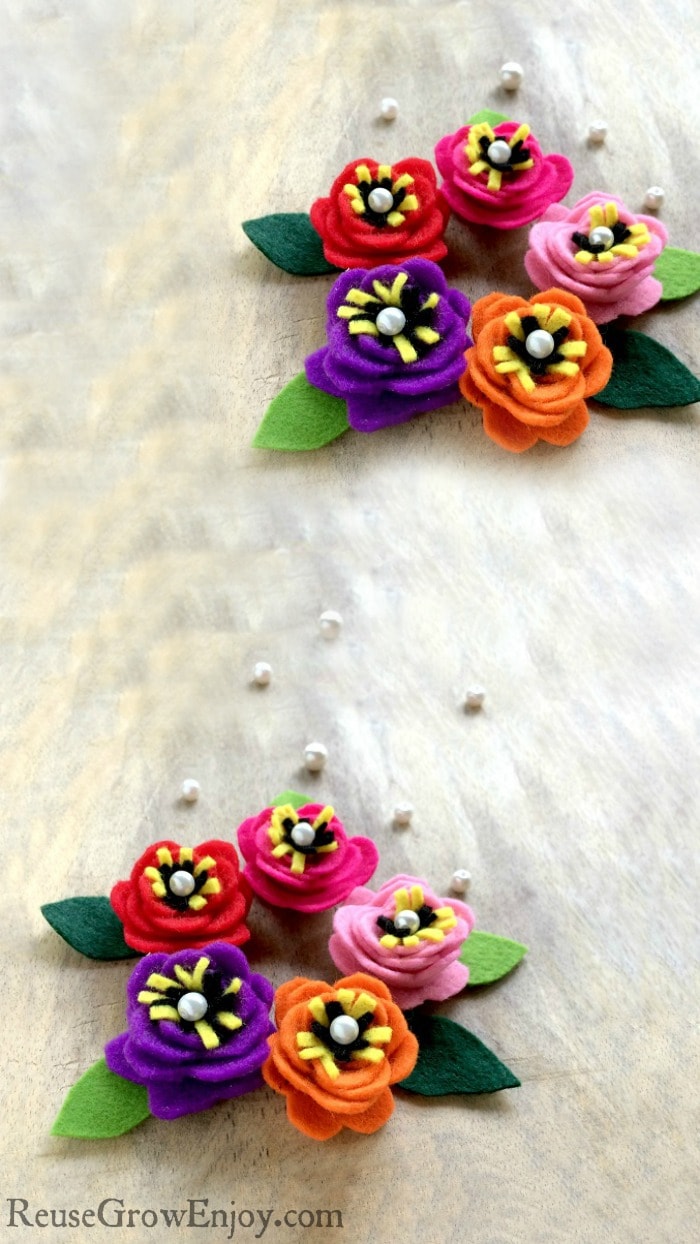 DIY Felt Flowers
Looking for a cute and easy craft project to do? I have just this thing for you! I will show you how to make these DIY felt flowers. They can be used on a wreath, on hair bows, glued to headbands and all kinds of other things. The ideas to use these flowers are really endless, you could even make them into earrings.
So gather together the supplies needed to make these flowers and let's get started!
Felt Flowers Supplies:
1 Sheet Pink (or another flower color) Felt fabric
Scissors
Directions:
The first thing you want to do is take the flower color felt and cut it into a circle. How large depends on how big you want your flower to be.
Next, cut the circle into a continuous spiral cut without cutting all the way through it. See picture above. On the outer edge of that spiral round the edges to make petals all the way to the end.
Now you want to use the yellow and black felt. Cut a small piece about an inch long and about 3/4 inch wide. Next, cut it so that it is fringed but not cut all the way through. See picture above.
Grab the first cut out the flower color one and start wrapping it around itself so that it is all the way spiraled around. When you get to the end, use a little dab of glue (fabric glue or hot glue) to the center part so that it is glued together.
Now take the black fringed felt piece and roll it. Then roll the yellow fringed piece around the black rolled fringe.
Next,  apply some glue at the bottom of the rolled fringed pieces. Place those in the center of the spiral flower. Be sure to push the fringed pieces inside the center of the spiral flower so that it touches the center of the flower.
Now you want to glue a small pearl bead into the center of the fringed centerpiece.
Finally, the last step is to cut a leaf-shaped piece of green felt and glue it to the bottom of your flower and then you are done. You can change it up by using different colors to make lots of different flowers like you see pictured.
What will you use your new felt flowers on?
If you liked this craft, here are a few others to check out.