If you like craft projects and could use a cute new pair of fall earrings, I have just the project for you. I will show you step by step how to make these DIY Wire Pumpkin Earrings.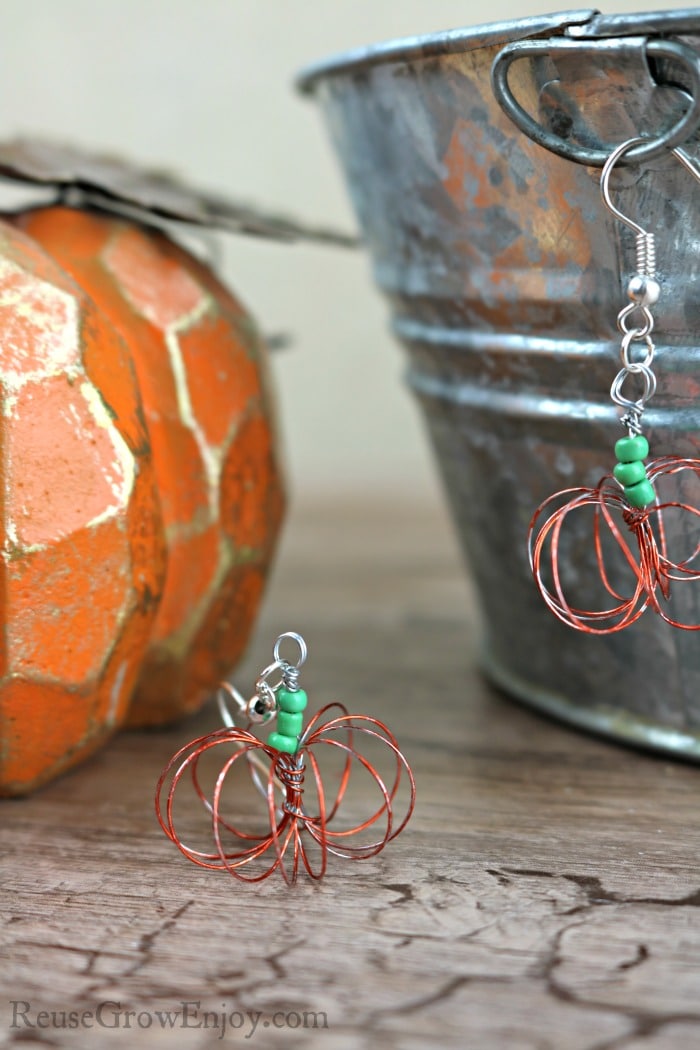 DIY Wire Pumpkin Earrings
This is such a cute fall craft and takes just a few supplies to make. Chances are if you are a crafter you may already have the supplies on had to make these wire pumpkin earrings.
You can use jewelry wire to make these earrings or floral wire too. I used an orange Sharpie to color mine as I already had the wire on hand. However, if you will be buying wire to make these, you may just want to skip the coloring step and buy the pre-colored orange wire.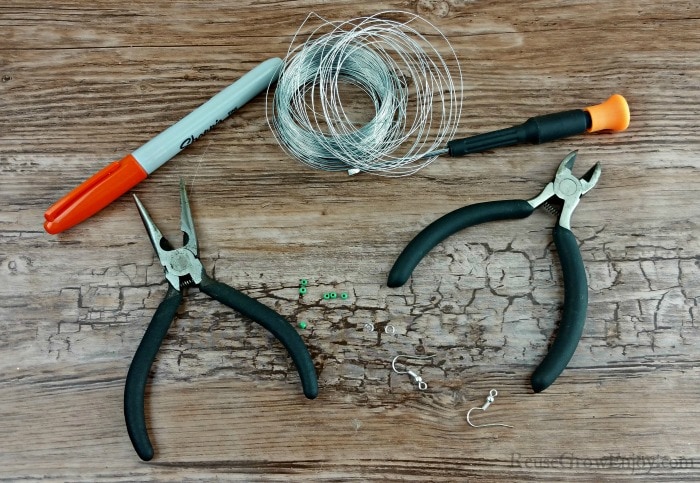 Pumpkin Earring Supplies:
2 4mm Jump Rings
1 Orange Sharpie Permanent Marker
Small Screw Driver (or another small object that is about as thick as a sucker stick)
6 2mm Small Green Beads
Pliers
2 Earring Hooks
Wire Cutters (or scissors)
Jewelry Wire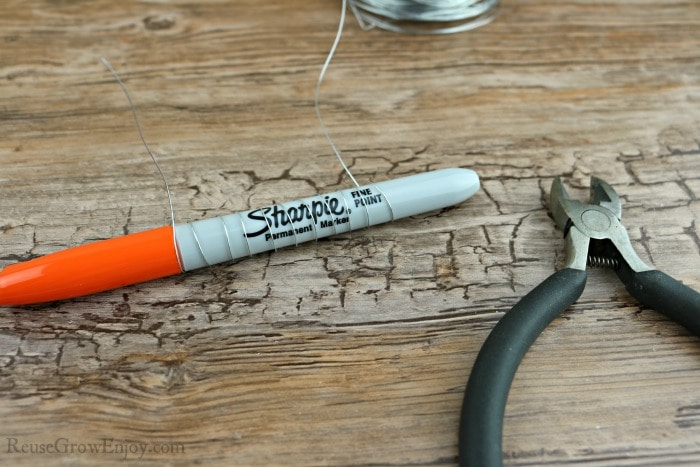 Directions:
You want to start by wrapping the wire around the marker. Wrap it about 10-12 times. Make sure you leave about a 3-inch piece sticking out at both ends. Then cut it from the rest of the wire.
Now you want to slide the wire off of the marker.
Using your fingers pinch all of the loops together. Then using those long ends that you left, run it through each side of the loops and wrap it around. This is to hold all those loops together.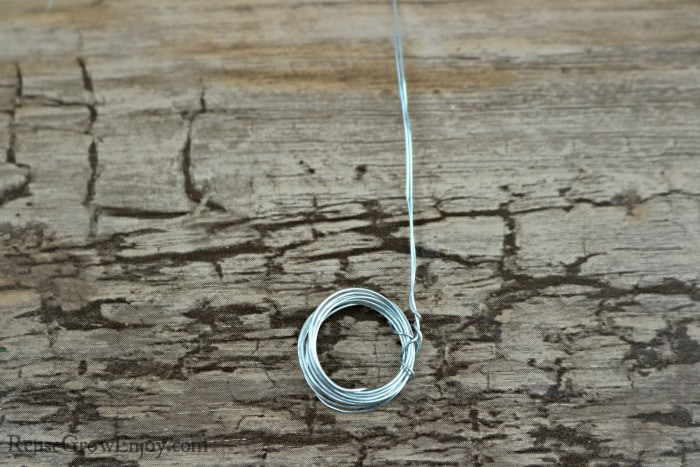 Now you want to take those long ends and fold them together to one side.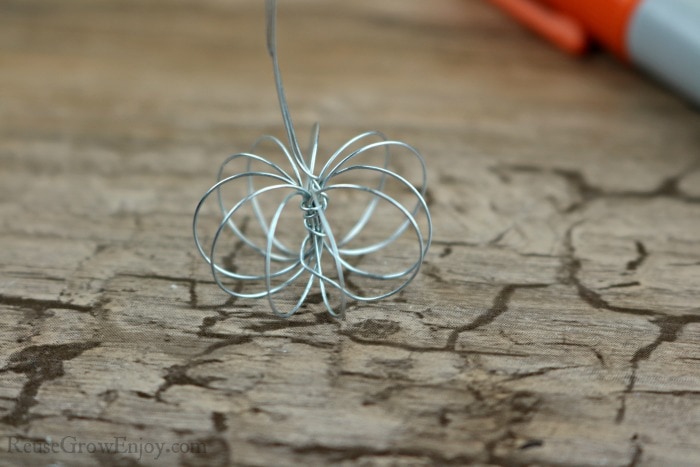 Next, grab a loop from both ends and pull them to each other. This will uncoil the loops. Use your fingers to separate them so that it takes a pumpkin shape. Now you should have a pumpkin with long wires sticking up out of the center.
If using normal wire we need to color it. If using orange wire you can skip this step. Using the marker color over the wire until it is to your liking. Don't color the wires that are sticking up.
Carefully slide the green beads over the wires sticking up in the center. Be sure they slide over both of the wires.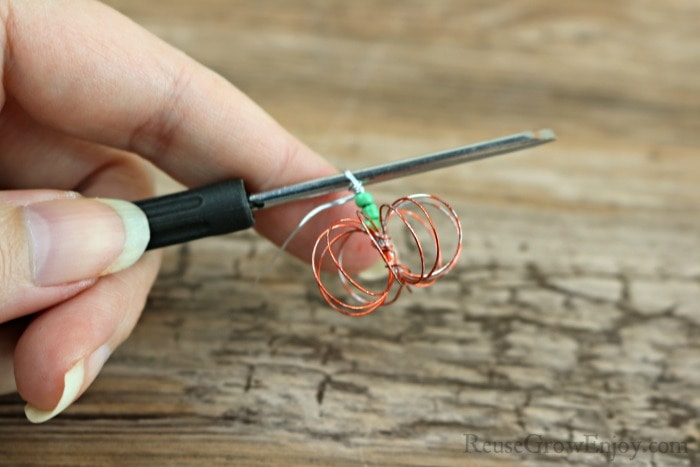 Now wrap those long wires tightly over the small screwdriver or another small object then back around the wire and twist a few times. Then the ends of the wire. Using the pliers pinch the cut edge so it is not sticking out.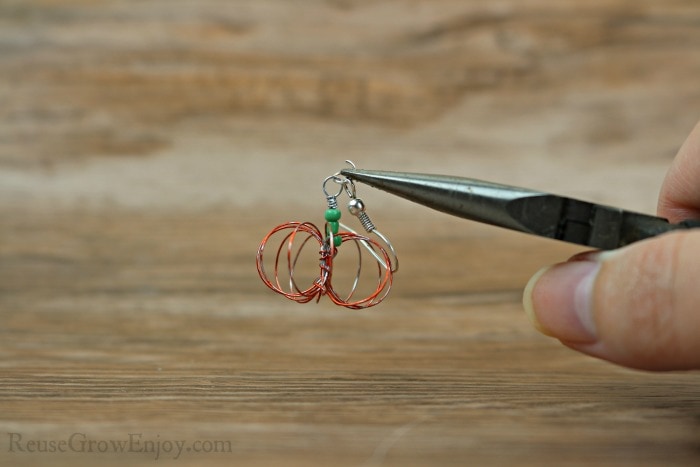 Time to add the earring hook. Open the jump ring and place it through the loop you made on the wire and through the end of the earring hook. Clamp it closed and you are done.
Now you have a cute new pair of fall earrings to keep for yourself or to give as a gift.
If you liked this craft project, here are a few others to check out.