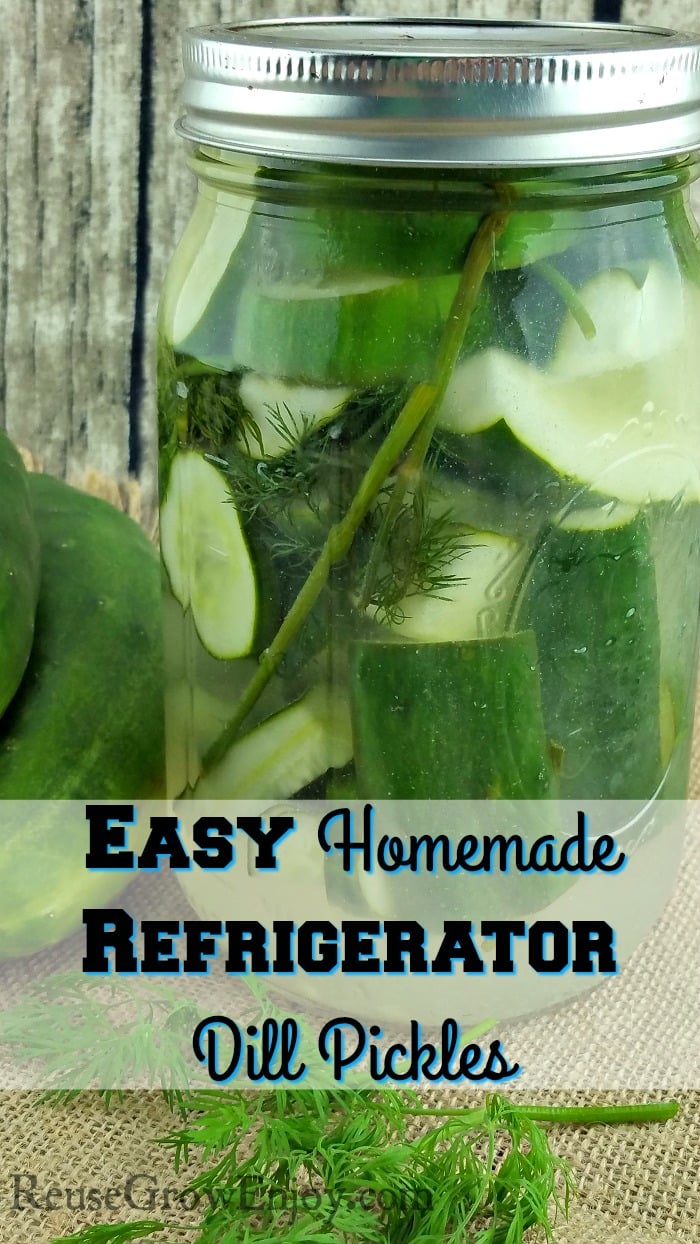 Easy Homemade Refrigerator Dill Pickles
Are you growing cucumbers in your garden this summer? Do you have a high yield and wondering what you are going to do with them all? Well, I have a pretty simple recipe you should try for easy homemade refrigerator dill pickles. Don't worry, if you are not a pro in this kitchen, this recipe is super simple and anyone can make it!
I have seen tons of recipes online for refrigerator dill pickles and they always have a huge ingredient list. With my recipe, you will only need six ingredients. You will also need a quart jar with a lid. You will not need a canner or pressure cooker for this recipe. You will simply add the items to the jar with the lid and place it in the fridge.
After you have the jar ready and placed in the fridge, for the first six to eight hours, try to shake it a few times to keep things mixed up. That way the flavor can sink into all of the cucumbers. You will be able to eat these refrigerator dill pickles after about 6 hours but have the best flavor after 24 hours. You can keep these in the fridge for up to four weeks.
In our house, we are trying to cut down on our salt intake. So my recipe uses a lot lower salt then you will find in most other pickle recipes. If it is not salty enough for you, simply add another tablespoon or two of salt to your liking.
Another really great thing I like about this recipe is that you can reuse the brine. If you are a house that goes through pickles pretty fast, do not dump out the juice! After the pickles are all gone, simply slice up a few more cucumbers and place them in the jar with the pre-made brine and shake. Then after four weeks, dump out that brine and start with a new fresh batch.
If you liked this recipe for easy homemade refrigerator dill pickles, here are a few others you may want to check out.
Easy Homemade Refrigerator Dill Pickles
Ingredients
1

Cup

Distilled Vinegar

1

& 1/4 Cups Water

2

Medium Cucumbers

1

Tbsp

Sea Salt

1/4

Tsp

Mustard Seed Powder

5

Fresh Dill Steams With Tops
Instructions
Heat 1/4 cup water, salt and mustard to a boil mixing well until fully blended. Remove from heat.

Slice the cucumbers into slices or spears and pack them in the jar.

Now add the vinegar, water and the water salt mix into the jar.

Add in the dill to the jar.

Place the lid on the jar and give a few shakes.

Put in the fridge shaking a few times over the next 6 hours.

After 6 to 8 hours you can eat, but tastes best after 24 hours.