Orange Creamsicle Popsicle 2 Ingredient Recipe
It is summer time and there is nothing better than cooling off with a nice frozen treat. However most store bought treats feel the need to over sugar everything. Below I will share my favorite recipe for Orange Creamsicle Popsicle.
One of the things I love best about this recipe is that it only takes 2 ingredients! These pops have a little sweet taste to them but are not super sweet. The only place that it gets the sweetness is from the juice. If you are someone that has to have things super sweet, you can add a little organic raw sugar or honey to the blender and blend into the mix.
I make my Orange Creamsicle Popsicle recipe with Greek yogurt because I like the higher protein content.But I have also made it with normal plain yogurt too and it works just as well. Actually, when you make it with normal yogurt it tastes a little sweeter as Greek yogurt has a little more tart taste (but I like that).
You can use any freezer molds you have on hand. I used these Ice Pop Molds and this recipe filled all six of the molds. Plus I really like how these molds are not attached to each other. That makes it so much easier to take just one pop out at a time. It is also a lot easier to run them under warm water to remove the popsicles from the molds. I have had others that are attached to one another and water ends up getting in and on the ones that you do not need right away and will be putting back in the freezer.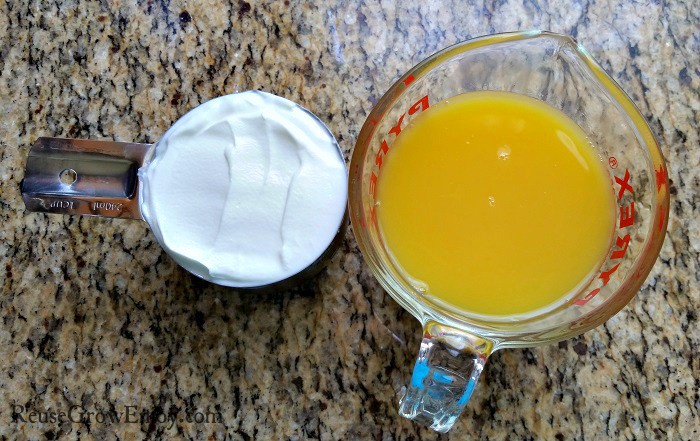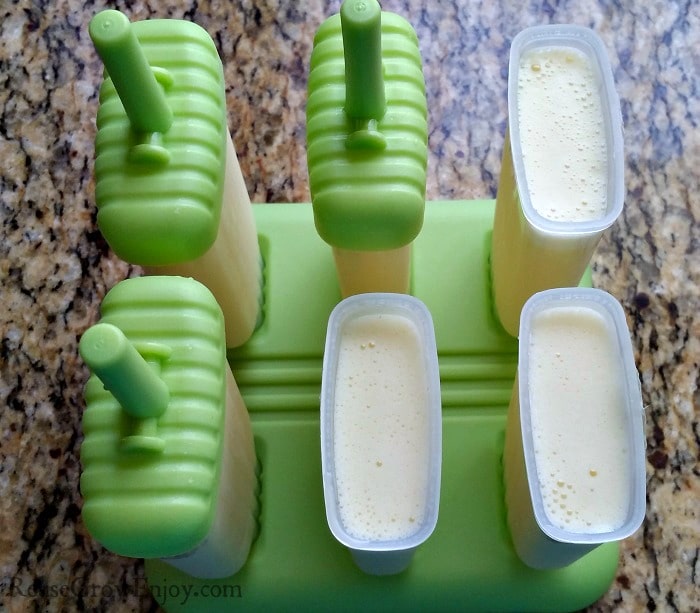 If you like this recipe, here are a few others that you may want to check out.
Orange Creamsicle Popsicle 2 Ingredient Recipe (Healthy)
Total Time
8
hours
3
minutes
Ingredients
1

Cup

Plain Yogurt

I used Greek, But Can Use Normal

1 1/4

Cup

Orange Juice

I used no pulp
Instructions
Mix ingredients in blender until well blended.

Pour mixture into 6 pack pop molds.

Place stick/top on molds and place in freezer.

Freeze until fully frozen, 6-8 hours

Run mold under warm water to free up to slide out.

Serve right away